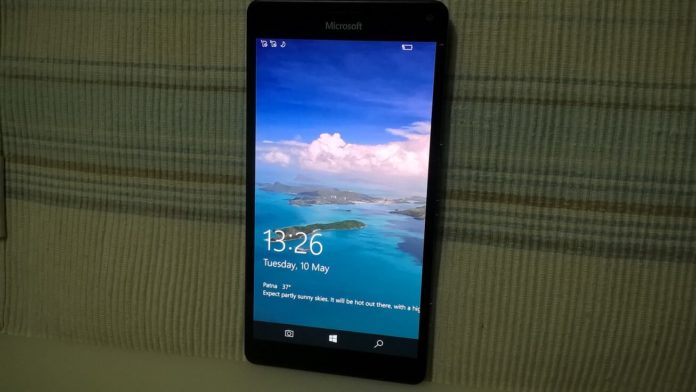 Windows 10 Mobile Build 15014 is now available for download in the fast ring. Microsoft has added couple of improvements with Build 15014 for Mobiles. With this release Microsoft has finally introduced e-book store on Windows 10 Mobile and Windows 10 PCs.
Full Changelog:
Purchase and read e-books in Windows 10 Creators Update (PC & Mobile): Windows Insiders in the U.S. can now purchase e-books directly from the Windows Store and read them in Microsoft Edge.
Interactive reading experience: To navigate through an e-book, you can use the table of contents or seek bar at the bottom of the browser. You can search for words or phrases and ask Cortana to define specific words and view embedded video and audio content. And of course, pick up where you left of and leave bookmarks on the most interesting pages. You can even read your books when offline.
Learning tools: You can widen text spacing to improve reading fluency and benefit from typography tailored to reading efficiency.
Customize for you: Microsoft Edge is built for reading digital content on Windows 10 devices. You can make the reading experiences yours by changing the font and text size, themes, navigation control and more.
EPUB support: In addition to PDF files and books purchased via the Store – you can read any unprotected e-book in the EPUB file format with Microsoft Edge.
Merged Wi-Fi settings under "Wi-Fi services" section in Settings app: We have combined some of the advanced Wi-Fi settings.  Wi-Fi Sense and Paid Wi-Fi Services have been merged into a single section entitled simply "Wi-Fi services" under Settings > Network & Internet > Wi-Fi. While you may not see "Wi-Fi Sense" mentioned – the feature is still there. "Connect to suggested open hotspots" is one of the settings under "Wi-Fi services".
You can find the completely changelog by clicking here.