Windows 10 has about 50 accent colors to choose from, and while it sounds much, some people find it to be a drawback.
During today's event, a new settings page with an option to select custom accent colors was spotted by MSPU. It looks like a neat addition to the personalization of Windows 10 and will be coming in the Creators Update. While no mention of Mobile was there, we can safely assume that the feature will be heading to Windows 10 Mobile too.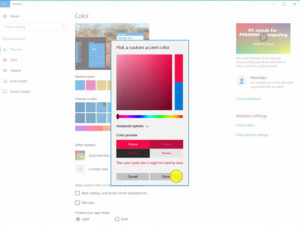 The Creators Update will roll out for all Windows 10 devices in early 2017.