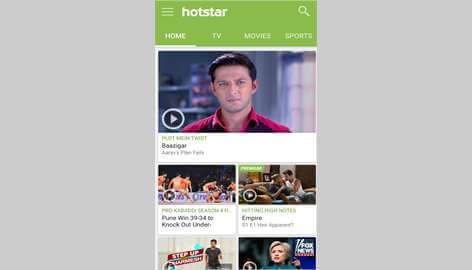 It was reported last couple of weeks ago that Hotstar is working on a UWP app for Windows 10 and Windows 10 Mobile. The official UWP app is now available for download both on PC and Mobile for Windows 10.
The app is available with version 1.1.2.0.
The app is currently in a kind of beta state, since the app crashes when trying to open for the first couple of times especially on lower RAM Devices. The app works just fine after couple of crashes, due to lower RAM.
The App is having a Windows 10 UI with Hamburger Menu for detail options. You would need to Sign in first to access all the features of the Application.You can sign in by creating an account or alternatively through Facebook account.
The app is currently bit of a crashy state since this is just the launch and we hope the app performance will improve with subsequent updates to the application.
The App is currently available and you can download it by clicking on the below link. Do let us know about the performance of the app in the comments below.