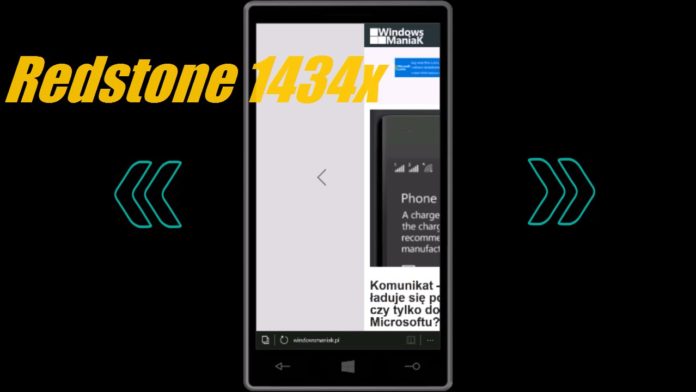 A new video of Windows 10 Mobile Build 14341 reveals some interesting changes. Windows 10 Mobile Build 14341 will bring Swipe Gestures in Microsoft Edge browser. Recently, we reported that screenshots of swipe gestures in Microsoft Edge browser for Windows 10 Mobile had been leaked, now the feature has been demoed in a hands-on video.
If you ever used Windows Phone's Internet Explorer, you may know that in the Internet Explorer 11, you can swipe left and right to go back and forward from one web page to another, and it was one of the convenient ways to browse websites. However, when Microsoft released Windows 10 Mobile, the new browser "Microsoft Edge" lacked this feature. Windows Insider has already requested Microsoft to bring this feature in Microsoft Edge. Now some new leak suggests that Microsoft is finally bringing this feature back to Edge Browser.
Today a new leaked video of Windows 10 Mobile Build 14341 revealed Swipe Gesture feature in Microsoft Edge. As demoed in the video, you will be able to swipe left to go back and swipe right to go forward from the previous web page. However, the feature is still not perfect as the browser will reload the page when you go back or forward, hopefully, Microsoft will fix the issue and the company will improve this new feature.
You can watch the video below:
Do let us know your thoughts about Gestures support in Microsoft Edge on Windows 10 Mobile in the comments below.