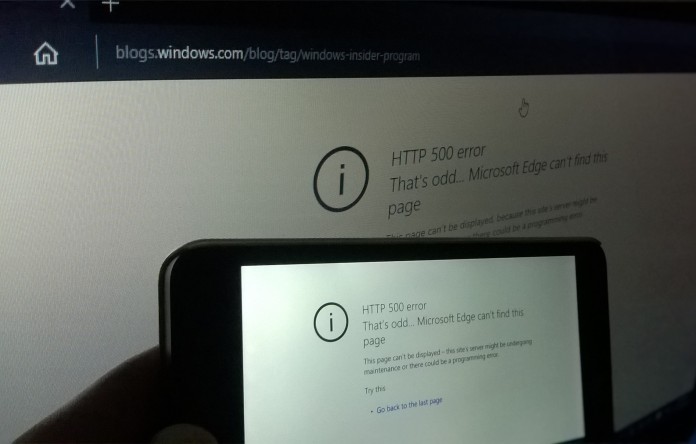 Extension support for Microsoft Edge browser in Windows 10 Mobile is likely to arrive very soon. Windows Anniversary Update aka Windows Redstone for both Windows 10 Mobile and Windows 10 will introduce several new features and improvements. It is worth mentioning that Windows Anniversary Update will be available for public in the month of July (of course, it is an Anniversary update).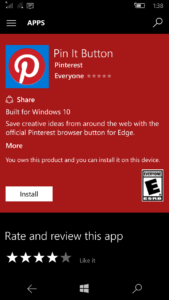 Microsoft has never clarified whether Windows 10 Mobile will get Extension support in the Microsoft Edge Browser. Some new shreds of evidence revealed that Microsoft Edge Browser will get Extension support in Windows 10 Mobile anytime soon. A Reddit user, Denaxin posted that Microsoft Edge Extension "Pin it button" is also available for download in the Windows Store for Windows 10 Mobile Devices. However as expected, the extension is throwing error while installing. It is worth mentioning that
Interestingly, on Windows 10 Mobile when you will type "about:flags" in the address bar and hit the go button, it will show Microsoft Edge's Flags menu (as expected). If you check carefully in the flag menu, you will find an option "Enable Extension Developer features" and the feature will be enabled by default.
Microsoft has recently posted that Windows 10 Roadmap and surprisingly the roadmap reveals that extension support for Microsoft Edge is also coming for Windows 10 Mobile. As you can see in the above screenshot, there is also an icon for mobile in the list of eligible devices which supports Extension in Microsoft Edge.
Indeed, this all evidences clears that Windows 10 Mobile will support extension in Microsoft Edge and probably in the near future Microsoft will officially announce this feature for Windows 10 Mobile Devices. In the meantime do let us know your thoughts in the comments below.