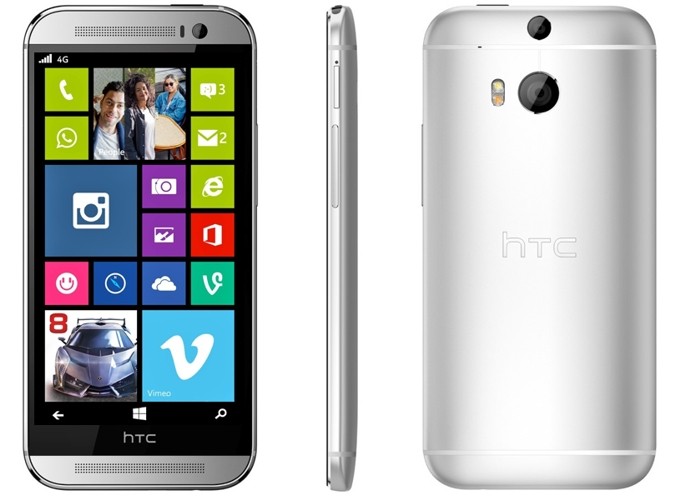 Windows 10 Mobile for HTC One M8 never coming. Windows 10 Mobile is official available for selected phones, most of them are Microsoft's own Lumia phones. Indeed, there are some other popular Windows Phone by other OEMs which are not eligible to receive Windows 10 Mobile officially, one of them is HTC's One M8.
We all know HTC's fussy behavior with Microsoft. The company hates Microsoft's Windows 10 Mobile for clearly no reasons (excluding app gap). Meanwhile, HTC promised that One M8 flagship phone will get Windows 10 Mobile officially when Microsoft releases it to public. Now, Windows 10 Mobile is available for download. Its time for HTC and Microsoft to collaborate and provide Windows 10 Mobile OTA update to HTC One M8. However, HTC said that One M8 is not capable of handling Windows 10 Mobile, Oh really? Nope.
Damn, HTC. what's wrong with you?
Now, HTC is blaming Microsoft for not including HTC One M8 in Windows 10 Mobile update list. Sounds, odd? It is. There is no reason for Microsoft to not update One M8 to Windows 10 Mobile.
@Crowevil666 Microsoft decided not to include HTC One M8 to receive the Windows 10 update.

— HTCHelp (@HTCHelp) March 27, 2016
I think, HTC is not interested in Windows 10 Mobile anymore and they are not looking to update their One M8 phone to Windows 10 Mobile, after all no one uses HTC One M8 with Windows Phone, that's a fact.
What do our readers think? Do let us know in comments below.