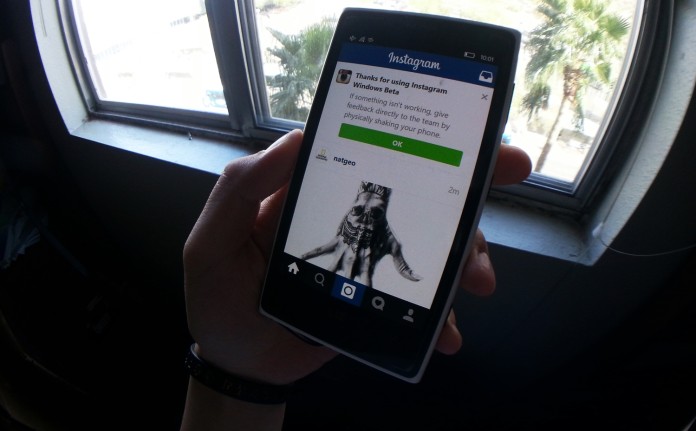 I can still remember it like it was just yesterday. Nokia held their very last event as a mobile phone maker during the Nokia World 2013 event in Abu Dhabi. During the event, devices like the Lumia 1520, Lumia 1320 and the Lumia 2520 made their debut. But the most significant announcement during Nokia World 2013 (to my debate today) is that the long awaited instagram app for Windows Phone is finally happening. A couple weeks after Nokia World 2013, the official instagram app for Windows Phone finally arrived on the Windows Phone store but the app has left everyone wanting for more. Unfortunately, Instagram (or It's owner Facebook) abandoned the application after several updates.
Did you hear the news? Instagram is on its way! #InstagramOnLumia pic.twitter.com/y79Qc9VvTL

— Nokia (@nokia) October 22, 2013
That brings us to the present day, after a leaked video hit the web yesterday, today Instagram is officially launching their Windows 10 Mobile application and just like the old Instagram app for Windows Phone 8, the Windows 10 Mobile app will also begin as a bet application. As unfortunate as it sounds, this application will only support Windows 10 Mobile devices for the time being and there's no word as to whether this Instagram app will make it to other Windows 10 devices or even Windows Phone 8.1 devices in the future.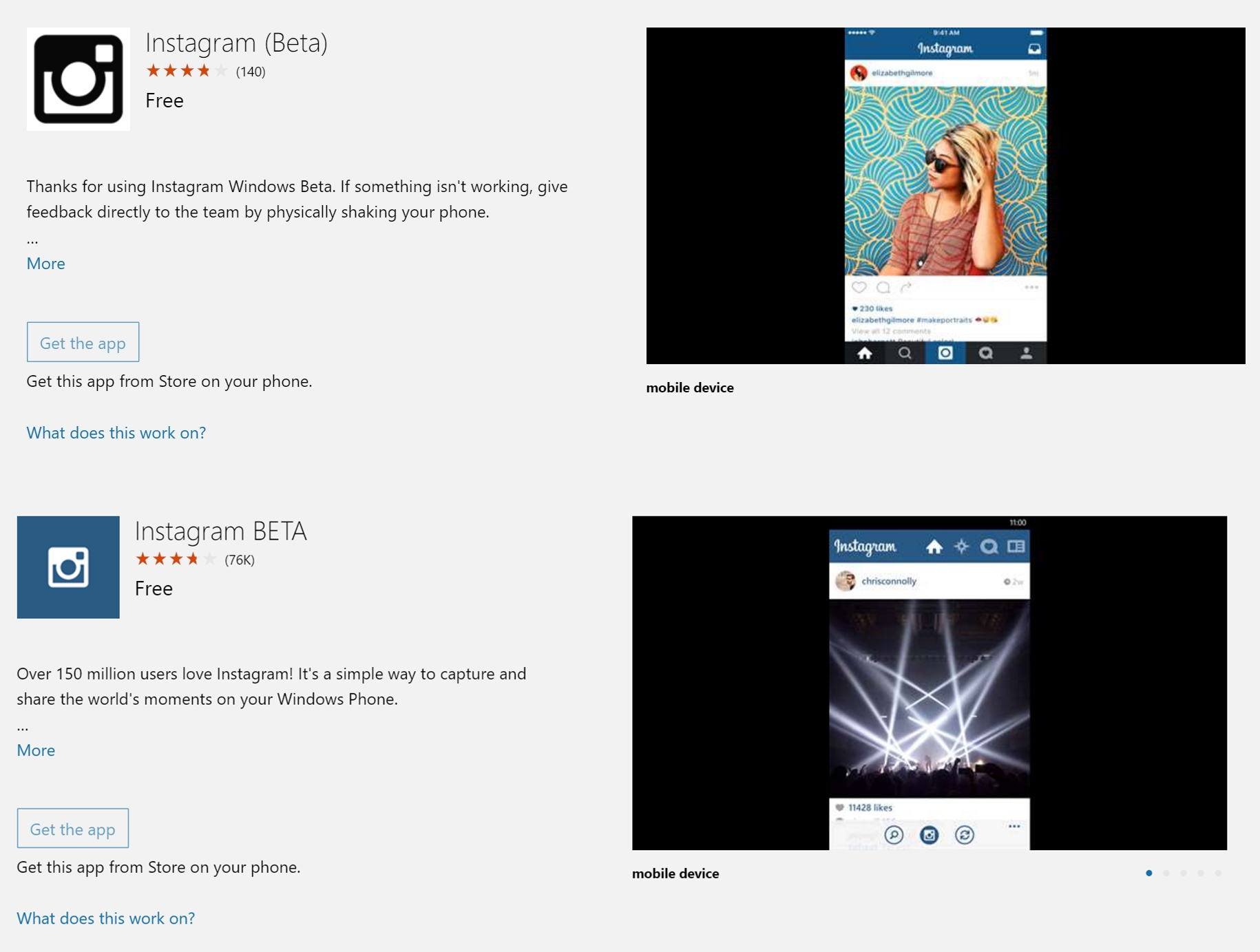 The very first question that I have is why is the icon in black and white. This somehow makes the app look like one of those knockoff applications on the Windows Store.
And my second question which just so happens to be the title of this article is whether the official instagram app for Windows Phone is necessary at this point in time given that Windows Phone already has a great instagram client called 6tag and that app is poised to become a Universal Windows application sometime this year. Nobody can be certain whether instagram will continue developing this application and they might very well just repeat history and leave the instagram app in beta once again after updating it a couple of times. They've abandoned the platform once and it is very much possible that it might happen again.
But beyond the speculation of the possible future of this application, the hot conversation about this new instagram application for Windows 10 Mobile is that it is in fact a port from the iOS version. It is actually pretty easy to spot how this is indeed an iOS port. From the login screen itself, the popup dialog for my mistyped password brings up the iOS popup dialog and looking closer into the settings, you can see the iOS specific toggles.
Ok, so the ios port of Instagram has exactly the same issues than Silverlight: No scaling, lags, no continuum, etc… (1/2)

— Rudy Huyn (@RudyHuyn) March 7, 2016
So many reason to continue to work on 6tag UWP, the difference on performance is huge! #NativeAppsRoxx (2/2)

— Rudy Huyn (@RudyHuyn) March 7, 2016
I am not going on a full revolt to criticize instagram (or Facebook) on this little issues because this is a beta application after all and this is the very first iteration of this application and hopefully in further revisions, instagram will update this official application with native controls and they should also work on the performance of the application as I have noticed a lot of screen tearing when scrolling on my feed.