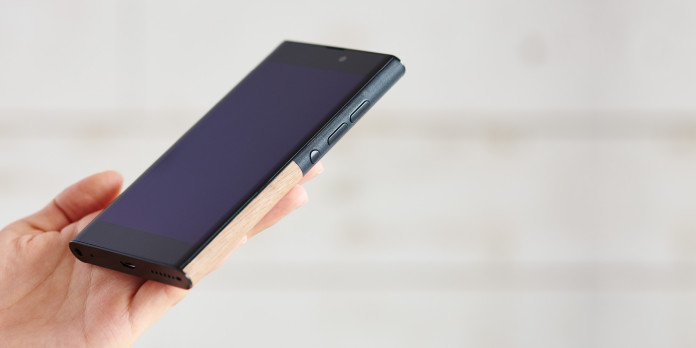 If we say Windows Phone or Windows 10 Mobile now, we will mostly think it to be a Nokia or Microsoft phones now. Earlier manufactures of windows phones like Samsung, LG etc aren't active in releasing windows phones from quite a long time. Despite shrinking market share of windows phones we are now seeing occasionally new names getting linked to windows phones manufacturer.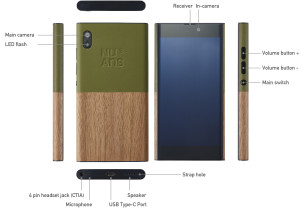 Here are couple of new Windows 10 Mobile Manufacture and their devices,
Alcatel OneTouch Fierce XL
Archos Cesium 50
Bush Eluma
Funker W5.5Pro
Diginnos Mobile DG-W10M
Freetel Katana 02
Yamada Denki EveryPhone
Acer Liquid M320/M330
Freetel Katana 01
Coship Moly X1
Xiaomi Mi 4 LTE
VAIO Phone Biz
Trinity, Inc., Japan's fourth largest market share company specializing in mobile and tablet Apple accessories announces its debut of the highly anticipated NEO; a smart phone from the digital lifestyle brand, NuAns, which was released in the end of November, 2015.  As of now they are purely available to Japan, since their phones cellular bands support network in Japan only but they have plans to enter international market very soon. As mentioned in below email snippet,
This is not very exciting in shrinking market share of windows phone but atleast it will give windows phones a choice and hope that windows phone will live, as with recent rumors lumia phones are going to convert to surface phones. We will cover that later in details.
Now we will talk about the phones specifications,
L × W × H Approx. 141 × 74.2 × 11.3 (mm) / 5.5″ x 2.9″ x 0.4″
Unit Weight Approx. 150 g / 5.29 oz
OS Windows 10 Mobile
CPU Snapdragon 617 (MSM8952) 8 × A53 / 1.5GHz Octa-core
Memory / Storage Hard Disk 2G RAM / 16GB flash
External Micro SD (Max. 128GB (UHS-I) )
SIM Card Compatible with micro-SIM (nano SIM adapter included)
Band "2G (Quad band)
Band  3G (Band 1/6/8/9/19 42Mbps/5.76Mbps)
Band  4G LTE (Band 1/3/8/19/28 Cat.4、max.150Mbps)"
Display Size 5.0 inches
Pixel 1280 × 720
Pixel Density 295ppi
Coating Anti-fingerprint fluorine coating
Camera Main Camera 13 Million pix, F2.0, CMOS (Back-illuminated sensor), Auto-focus, 28mm wide-angle lens.
In-camera 5 Million pix, F2.4, CMOS (Back-illuminated sensor), Auto-focus, 24mm wide-angle lens.
Battery Capacity 3,350mAh
Talk Time More than 960 mins
Standby Time More than 400 hours
Wi-Fi 802.11 a/b/g/n/ac
Speaker / Microphone Speaker × 1, Microphone × 2
Sensors Acceleration, Gyro, Geomagnetic, Proximity, Ambient Light, Hall, and SMOS (Back-illuminated sensor) sensors.
Ports USB Type-C (USB 2.0 / OTG、Quick Charge 2.0) , 4 pin headset jack (CTIA)
Body Material Burn-resistant PC
Accessories USB 2.0 A-C cable 1m, nano SIM adapter
Does it excites users ?
Let us know in the comments what you think.
Stay tuned to @WindowsLatest to get more tips and information for windows 10 mobile.