Microsoft is bringing Google Photos-like AI features to Windows 11's Photos app. The tech giant is testing a new feature that uses AI magic to blur, remove or replace the background and save the picture in .png format. The new AI features are rolling out to users subscribed to the Windows Insider Program Canary channel.
The background removal tool in Microsoft Photos is similar to the one in the Paint app. It uses the power of artificial intelligence (AI) to detect the object, body, or face of a human or animal in the foreground.
You can access the new AI features by opening a photo, clicking the Edit icon, and tapping the "Background removal" icon. Then, it lets you choose between three options – blur, remove and replace. You can also control the intensity of the blur tool and change the brush size to blur the parts of the image easily.
Hands on with new AI features in the Microsoft Photos app for Windows 11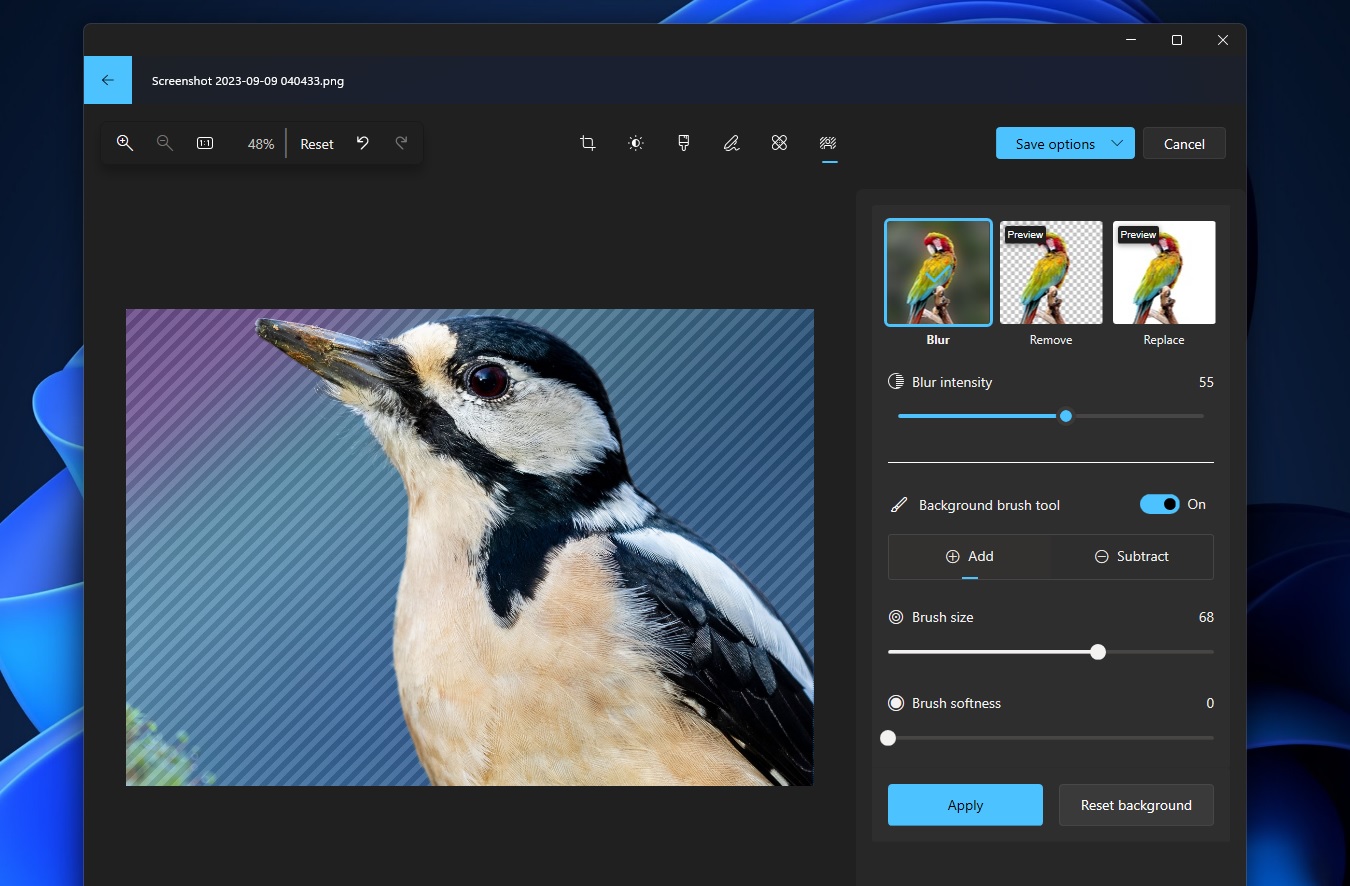 The first option, "Blur", makes the background blurry after detecting the object. In this case, Microsoft's AI correctly identified the bird and blurred the background while keeping the foreground object in focus. You can adjust the intensity of the blur effect by sliding the bar.
Below the blur bar, you will also find the brush tool to manually select the areas you want to blur or unblur.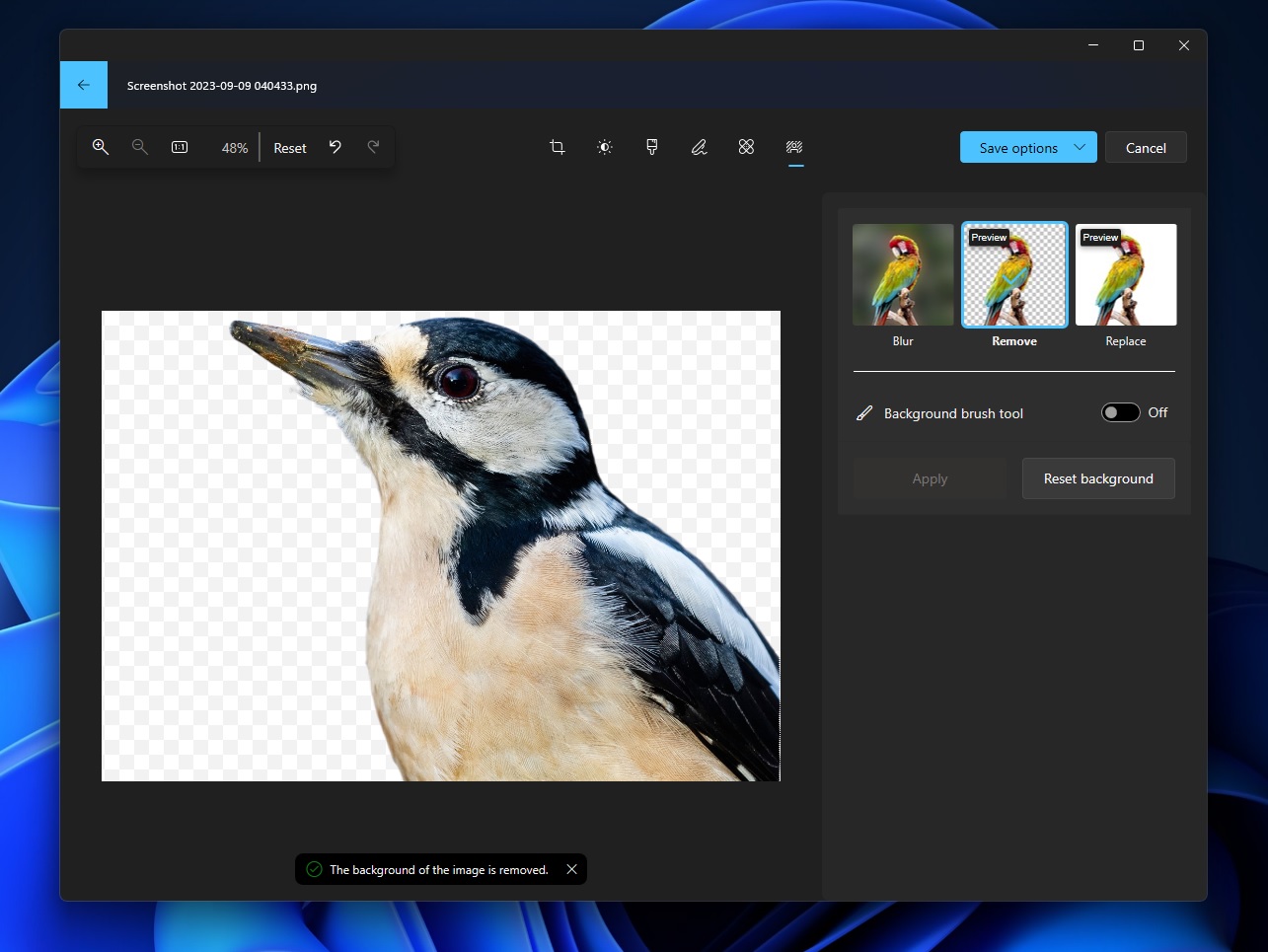 The second option removes the background entirely while retaining the foreground.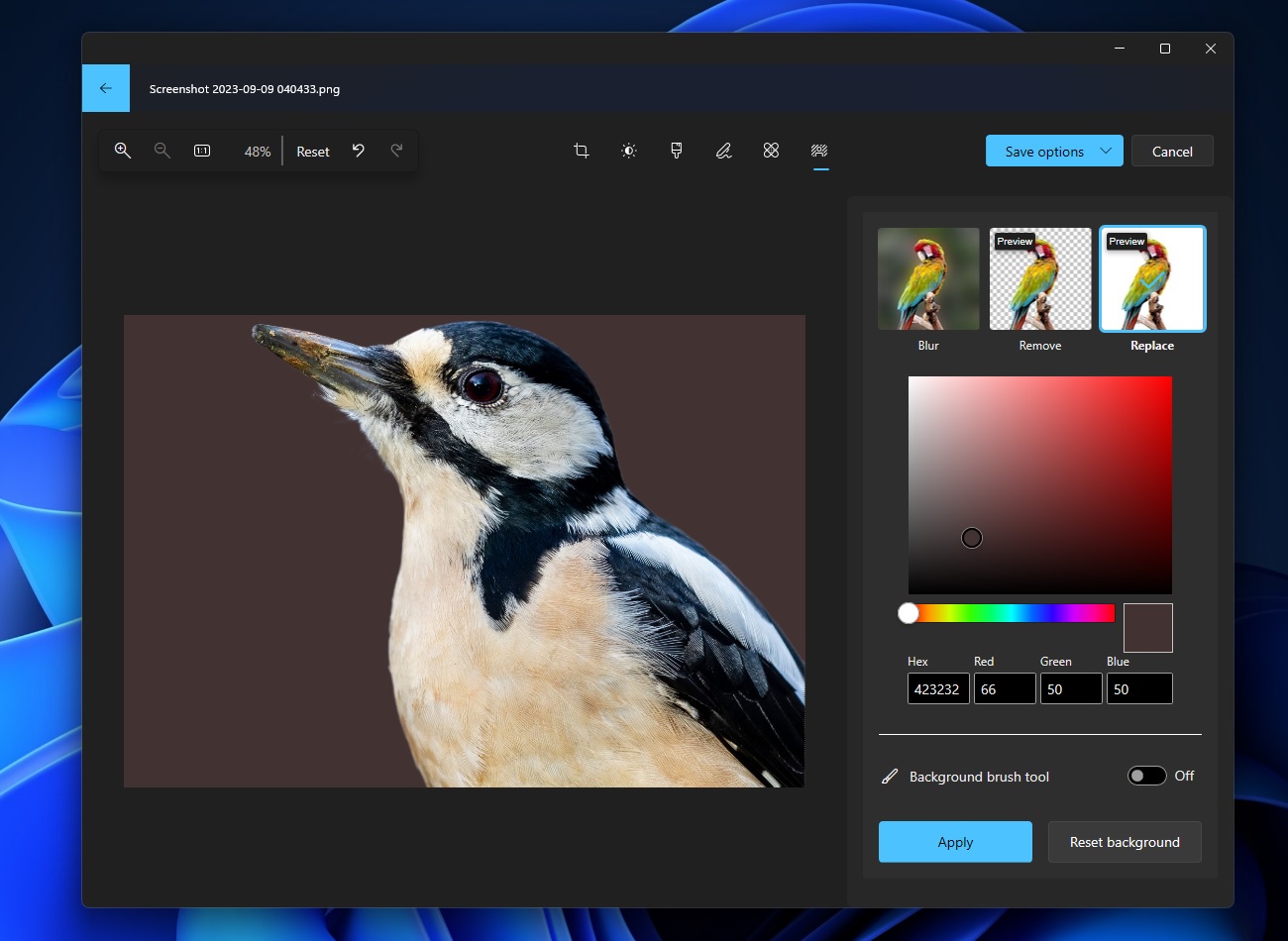 A third option replaces the background and lets you apply a solid shade of colour. You can choose the colour from WinUI's colour palette at the bottom and apply it to the image.
In our tests, we observed that the new AI tool in the Microsoft Photos app works smoothly and offers more features than the Paint app.
You can download the updated version from the Microsoft Store to try the new background tool in the Photos app. We spotted the new AI features in the Microsoft Photos version 2023.11110.8002.0, and it's only available to testers in the Canary.
We're not seeing the AI integration in production, beta or dev channels.
As mentioned at the outset, Microsoft Paint also comes with a background removal tool that uses AI to detect the object in the foreground and remove the background. It lets you use Photoshop-like layers feature to customize it.