Microsoft may move some shell experiences (user interface elements) like Control Center to Win32 + XAML from UWP in Windows 11. Originally, many of these shell elements were built using UWP (Universal Windows Platform), which allows Windows 11 developers to create "universal" apps that can run on multiple form factors.
While UWP is here to stay for now, there seems to be a strategic shift in how some parts of Windows are built. Previously, many shell experiences or user elements were created using 'UWP' or Universal Windows Platform, but new references within the preview builds suggest the tech giant is moving away from using UWP for certain features.
As spotted by Xeno on X (formerly Twitter), the latest preview build ships with new files in Windows 11's System32: controlcenter.dll (Control Center or Action Center), mlenginestub.exe (Undocked MLEngine Stub), shellhost.exe (ShellHost) sortwindows64.dll (SortWindows64 dll).
Windows 11 could use a mix of Win32 + XAML to build user interfaces
The above changes suggest Microsoft is using a combination of older and newer technologies (Win32 and XAML) to build parts of the Windows interface, specifically the Control Center, which is the Windows 10's Action Center replacement that lets you change WiFi, volume and other settings.
It's possible to use XAML with Win32 APIs through a technology called "XAML Islands", which allows Win32 apps to host UWP-like modern-looking UI elements.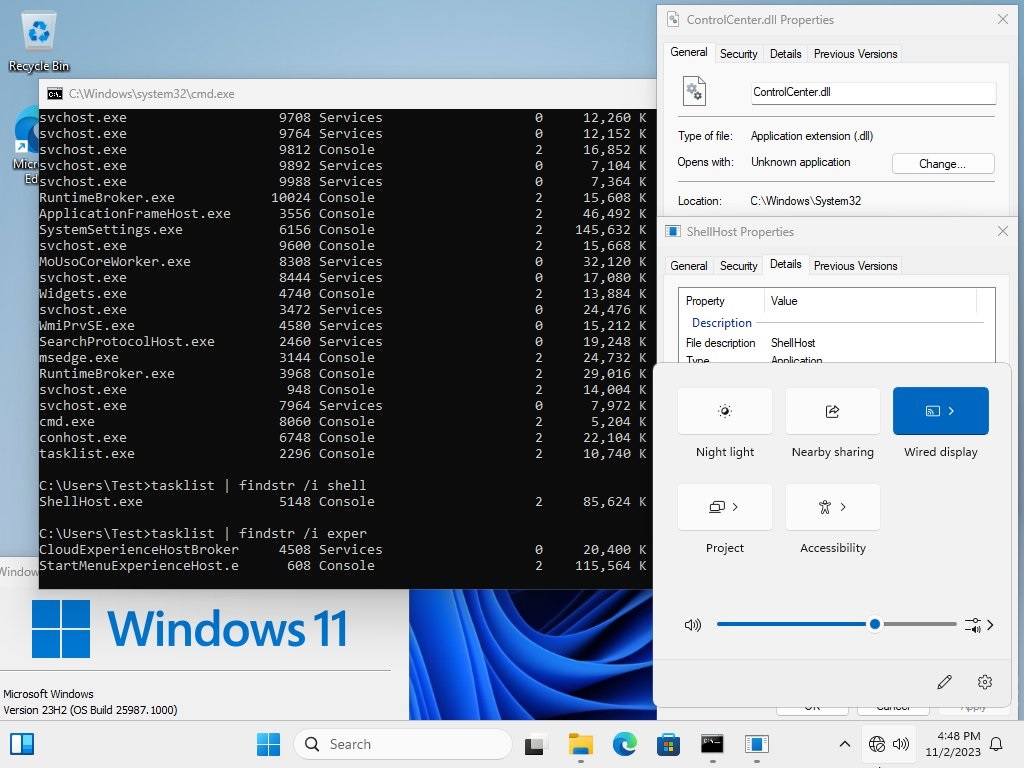 The changes happening with Windows 11 preview builds won't be visible to most users as they do not change the functionality or experience of the migrated features in any way.
It only means the Control Center will work using Win32 and XAML without relying on the UWP framework that comes with certain restrictions and rules.
Migration to Win32 + XAML won't change the looks
Control Center will look familiar, and there won't be any visible cosmetic changes because it's using the same visual design elements as before. It's just the underlying technology that's changed, which isn't something users will see but might notice in terms of performance or behaviour changes.
Microsoft has just begun migrating some shell experiences to Win32 + XAML from UWP, and these changes aren't shipping with Windows 11 23H2 but a future release of the operating system (Windows 12?).
Also, it's worth noting that UWP isn't just about how things look on your screen (that's the job of UI, or user interface, technologies).
It's also about how apps are packaged, managed, and run within Windows. This move shows a trend towards a different approach, and it will be interesting to see how this unfolds in future updates of Windows 11.