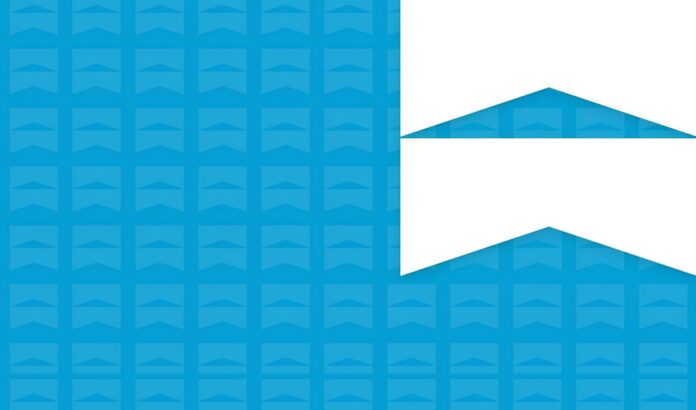 Today, I'm absolutely thrilled to share some exciting news about Windows Latest, the website I started back in January 2016. It's been an incredible journey since then, which started shortly after my parents gifted me a Lumia 520.
I instantly fell in love with Windows Phones and began sharing my thoughts and insights.
Windows Latest isn't just a website; it's a part of who I am, a passion project that I've nurtured and operated independently.
It's crucial for me to express that this site isn't influenced or backed by any big company. Its heartbeat is the love for Windows, and its breath is the desire to share meaningful, useful information with every one of you.
Now, let's dive into the big news! I am proud to announce the launch of a new version of WindowsLatest.com. You might have already noticed some changes over the past few days. This new version is a step up from what we had, keeping the core structure and design but enhancing it significantly.
New Design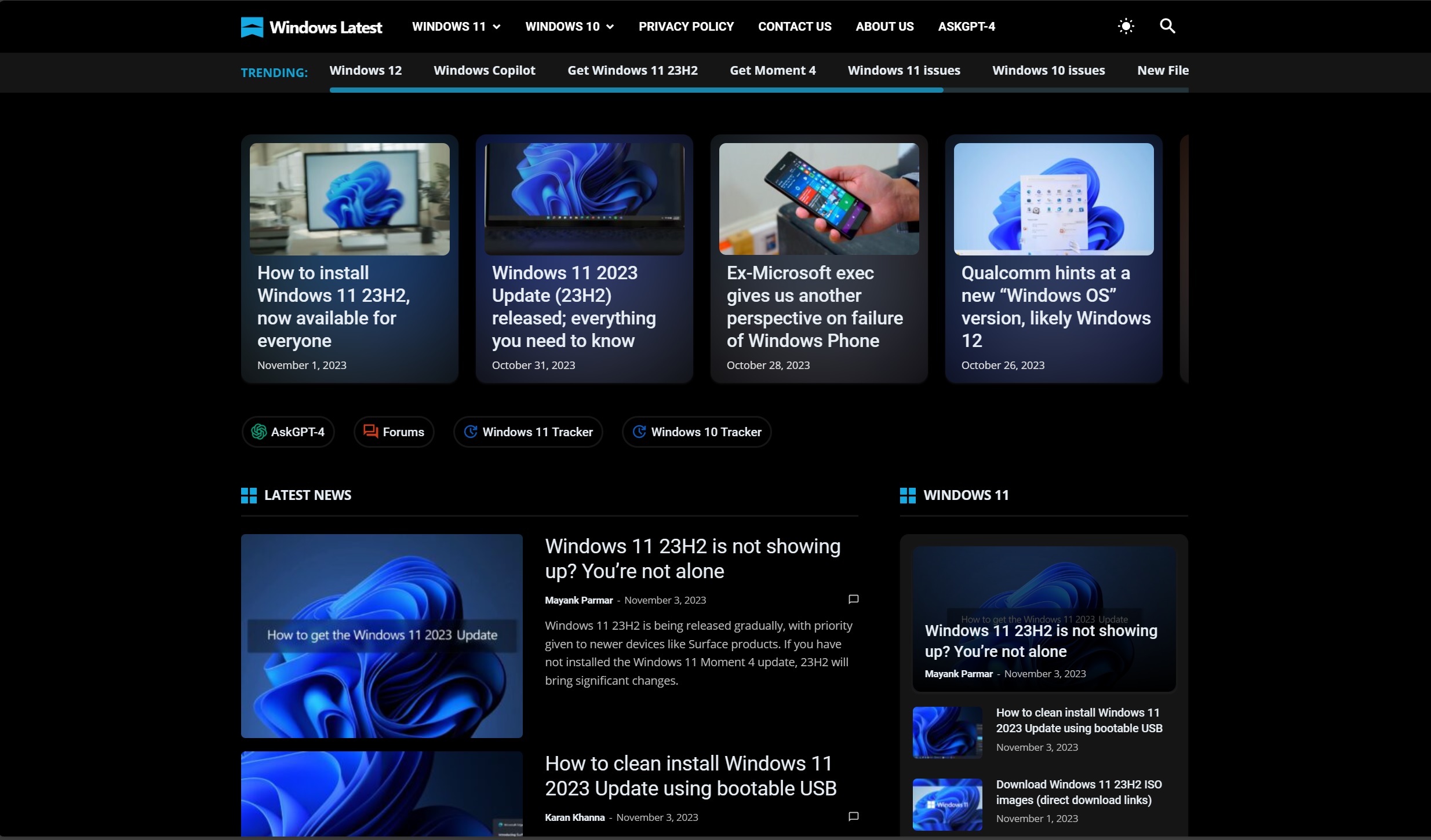 The new design, crafted by my friend Abhishek Kumar, features smoother, rounded corners, giving the site a more modern and friendly look.
Better Spacing: We've improved the spacing between elements, making everything easier to read and navigate.
Same Background: We've kept the familiar background, ensuring you still feel at home while navigating through the new design.
Improved Readability: The text and content layout have been refined to make reading articles more comfortable and enjoyable.
Fluent Design-like Acrylic effect across the site.
New themes
Light Theme: For those who prefer a brighter view, the light theme offers a clean and crisp appearance.
Dim: Inspired by Telegram's dark mode, the Dim theme is perfect for low-light environments.
Night: Modeled after Twitter's dark mode, the Night theme provides a sleek, black background, ideal for night-time browsing.
How do you switch between themes? You just have to click the toggle on the menu, and select your preferred theme.
Windows Updates Tracker
One of the most exciting additions is the Windows Updates Tracker – Windows 11 Tracker and Windows 10 Tracker.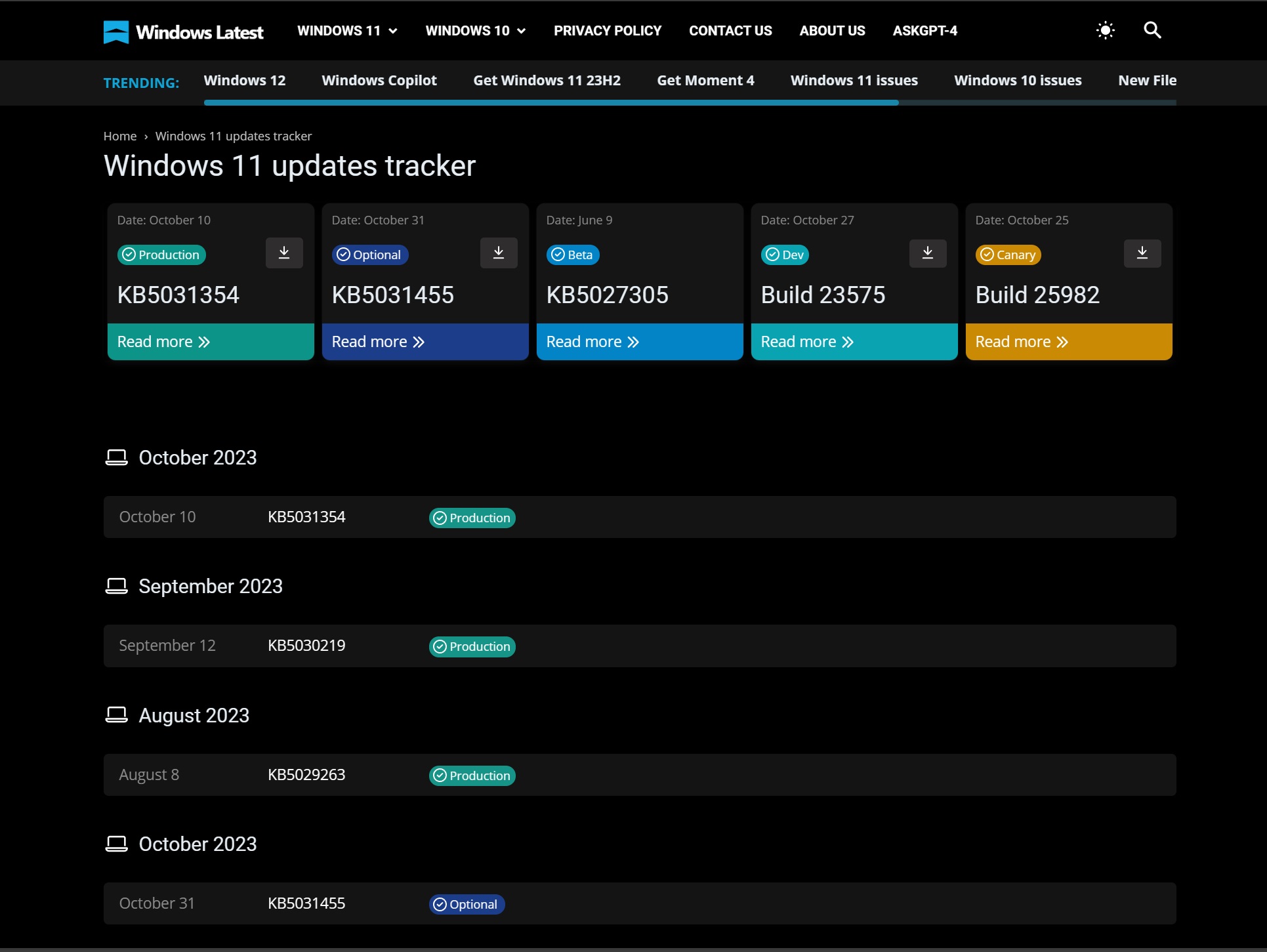 This new feature allows you to Track updates for both: Windows 11 Tracker and Windows 10 Tracker.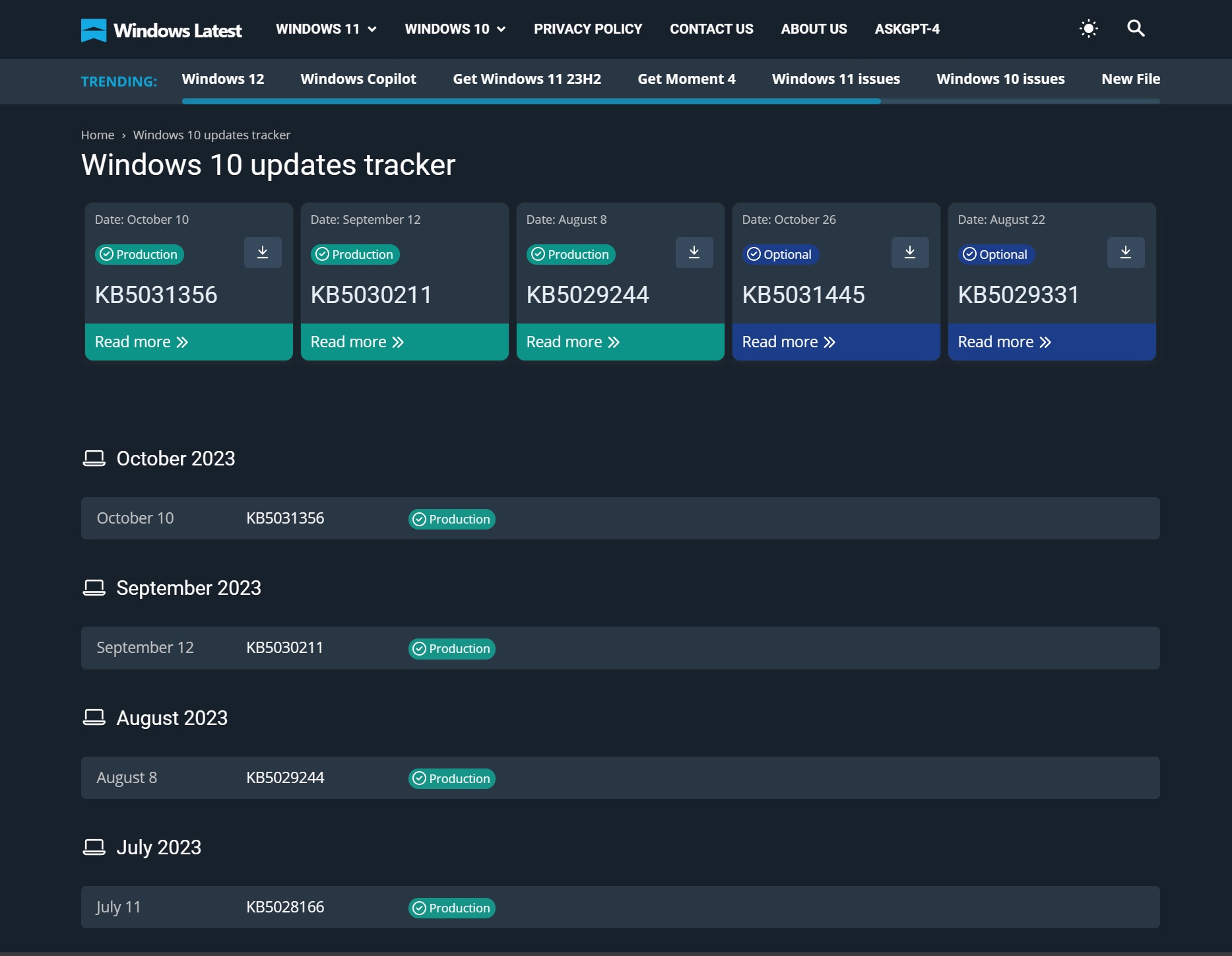 It uses dashboard interface that organizes all updates released, filtered by their respective channels like Production (Stable), etc.
This feature is in beta and it will be improved over time.
ChatGPT: Your Copilot for Windows Latest
Now, here's something that might sound like a gimmick, but I believe it could be useful when browsing this site.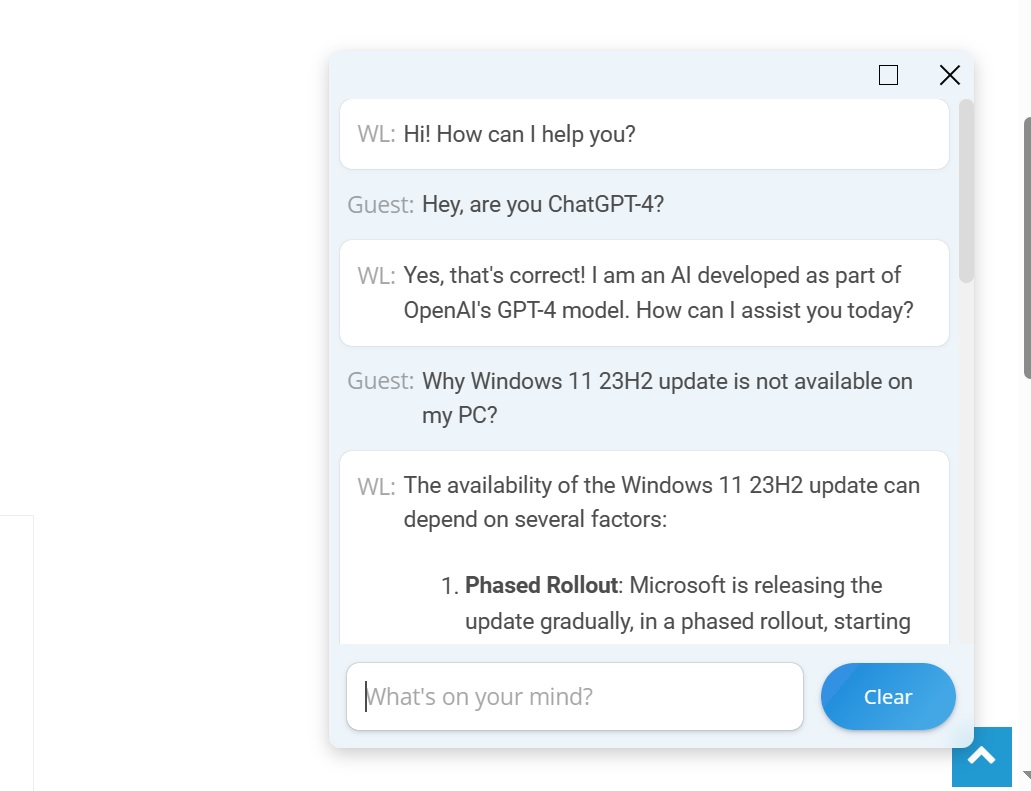 We've added ChatGPT-4 powered-chatbot to the site, which is trained on articles published on the website.
This means you can:
Interact with articles using ChatGPT.
Ask the AI to explain articles in simpler terms or in more detail.
Use ChatGPT-4 for virtually anything else you want – and it's free with unlimited access.
You can access it via the homepage, share menu at the bottom of the article or main menu of the site.
Windows Latest Forums
I'm also excited to introduce the Windows Latest Forums.
This is a space where the community can come together to discuss everything Windows and beyond.
Easy Sign-Up: Anyone can sign up using any email. It's quick and straightforward, ensuring you can jump into discussions right away.
Privacy-Focused: We value your privacy. The forums are not being indexed by Google, which means your discussions and data remain protected and private.
Open Discussions: Use the forums to discuss various aspects of Windows, share tips, tricks, or even just to talk about your day. It's a space for everything and anything related to our shared passion for technology.
Please join the forums today.
Join Our Discord Server!
In addition to all the exciting updates to the website and the introduction of the Windows Latest Forums, I'm thrilled to announce another fantastic way for our community to connect – we're launching a Windows Latest Discord server – join now.
More exciting changes ahead
You see, what sets Windows Latest apart is not just the content we produce, but the ethos behind it.
Windows Latest is an independent venture. This means we don't flood the site with too many ads. We don't blur the lines with sponsored posts. We're not chasing the scale and breadth of larger publications.
Instead, we remain true to our core – focusing solely on Windows. While others diversify into gaming, affiliate marketing, Amazon products, and more, we stay dedicated to our passion for Windows.
And this is just the beginning! I'll be adding more features to the site. If you have any particular feedback for the site, let me know in the comments or connect with me on the forums.