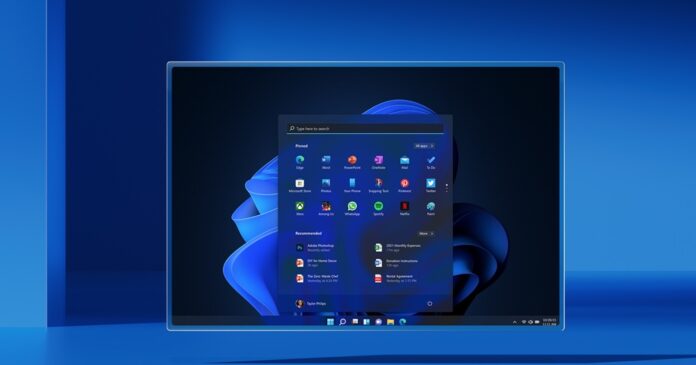 KEY POINTS
Windows 11 KB5030219 (September 2023 Update) is causing significant problems for users, including lag during gaming sessions, especially for Starfield players.
Many users have experienced the Blue Screen of Death (BSOD) errors after the update, along with system slowdowns, unresponsive apps, and problems launching certain apps like Steam and web browsers.
Additional reported issues include PCs not starting or freezing on lock screens, network and internet access problems, and Start menu and Windows Search crashes.
The September 2023 cumulative update is causing significant issues for users, according to our readers and posts in Microsoft's Feedback Hub.
KB5030219 is a mandatory security update from the September 2023 Patch Tuesday cycle. This security patch appears to be giving some PC gamers a headache, particularly those playing Starfield. Reports from our readers and Reddit claim the Windows 11 update is bringing lag to their gaming sessions, while others blame the Nvidia update.
Unfortunately, Microsoft hasn't confirmed new issues in the Windows 11 update, but the update is causing havoc in the community. Many folks are out there reporting massive performance issues and Blue Screen of Death errors triggered after installing the KB5030219 update, so hopefully, the tech giant is investigating.
Based on all reports from our readers and Reddit and Feedback Hub posts, here's a list of KB5030219 issues users face.
Starfield performance issues
In the case of Starfield, it's unclear what seems to be causing performance issues. Some believe it's the latest GeForce driver, while some blame the Windows 11 update.
According to a post on Feedback Hub, the recent cumulative updates KB5030219 and KB5031217 caused TDR (timeout detection and recovery) and crashes in the Starfield PC Game Pass version game.
"After removing the updates, the Starfield game ran normally," the affected user noted.
A thread on Reddit highlights similar problems, but we don't know if the Windows 11 update will be blamed. However, this wouldn't be the first time a cumulative Windows update has caused gamers issues. Many users report performance problems with other games after installing the September 2023 update.
In Feedback Hub posts, users claimed their Nvidia GPU drivers (537.34) disappeared after installing Microsoft's update—similarly, some reported lag after simultaneous updates with NVIDIA GeForce Driver.
"Ratchet & Clank Rift Apart PC" experiencing unexpected freezes and crashes post-update.
Severe lags experienced in games, dropping from 100+ fps to a stuttering 10-15fps," one user told Windows Latest.
Windows 11 KB5030219 crashes PCs with a Blue Screen of Death errors
Many users, even those who previously enjoyed glitch-free experiences with Windows, suddenly run into the dreaded Blue Screen of Death (BSOD) errors after installing Windows 11 KB5030219.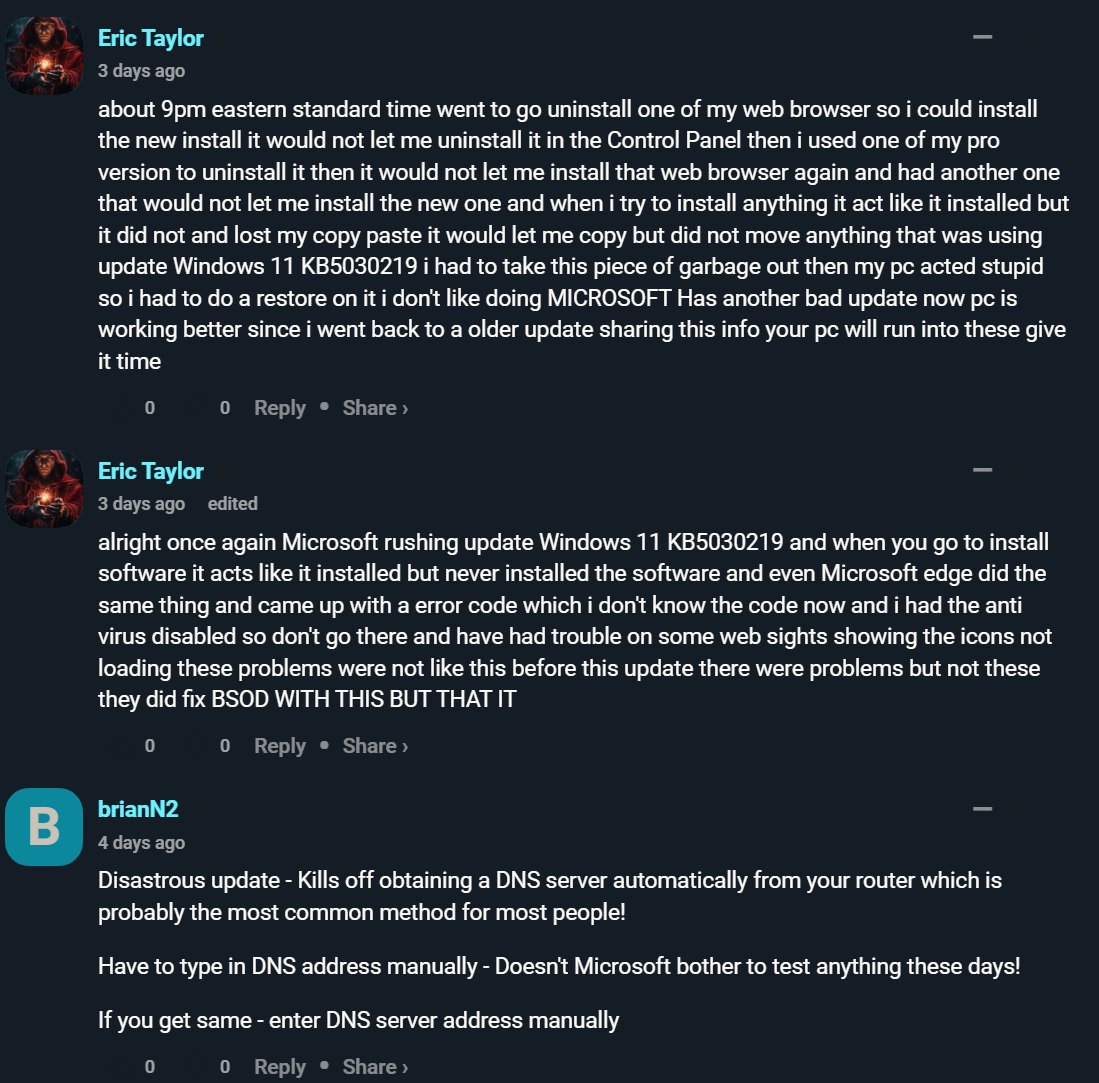 Our readers have reported system slowdowns, even those using machines with the latest hardware and SSDs. There are numerous accounts of unresponsive apps, with users highlighting their inability to launch apps like Steam, web browsers, or Settings.
Here's a rundown of Windows 11 KB5030219 issues flagged by users:
Instances of PCs failing to start, with some not going beyond the BIOS phase.
Freeze on lock screens, especially after auto-updates, limiting access to BIOS.
Devices rendered unusable with no straightforward rollback options.
Network and Internet Access Hiccups: Post-update, some users cannot connect to the internet. Even uninstalling the update doesn't seem to resolve the problem for a few.
Start menu and Windows Search crashes
According to Reddit and Feedback Hub posts, the Search and Start menus are not working for users after upgrading to 22621.2283 (KB5030219). This particular post in Feedback Hub is marked as "looking into it" by Microsoft.
"Tried and tested solutions, such as restarting explorer.exe or running sfc scans, have failed to rectify the situation", one user noted.
We don't know what's going on with the cumulative update. Still, we can keep our fingers crossed that Microsoft launches an investigation into the new issues and offers a workaround to cure the affected PCs.