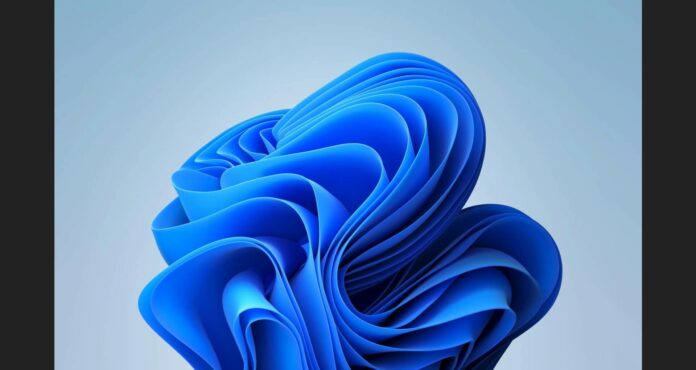 Windows 11 KB5030219 is available for download via Windows Update with several important bug fixes. Microsoft has also published direct download links for Windows 11 KB5030219 offline installers. These offline installers are offered in .msi format, and we recommend downloading the .msi update package if Windows Update fails.
KB5030219 for Windows 11 is a mandatory security update. Mandatory security update differs from other updates, like out-of-the-band or optional updates. That's because a security update will download and install automatically in the coming days whether or not you check for an update.
September 2023 Patch Tuesday update (Windows 11 Build 22621.2134) has several improvements, but one noteworthy change is a new hover effect when you move the cursor above the search box. The search panel automatically shows up when you hover over the search box, and this feature is called the "hover effect".
To install the September 12 Patch Tuesday update on Windows 11, use these steps:
Open Settings via the Start menu or use the search box.
Go to 'Windows Update'.
On the Windows Update page, click 'Check for updates'.
Your Windows Update will start checking for updates.
Once done, click 'Download and install' if asked or if the update is not downloaded automatically.
Click Restart now.
You'll see the following update package when you check for updates in the Settings:
2023-09 Cumulative Update for Windows 11 Version 22H2 for x64-based Systems (KB5030219)
Download Links for Windows 11 KB5030219
Windows 11 KB5030219 Direct Download Links: 64-bit.
Windows 11 KB5030219 changelog
As mentioned, today's Windows 11 update improves the search bar's flyout behaviour.
You can simply move the cursor over it to enable a search flyout box. You can change the behaviour by right-clicking the taskbar, navigating to settings, and tweaking the search box experience.
Diving deeper into the update, users in Israel will be pleased to find support for daylight-saving time changes. Furthermore, the update pats up a pesky issue where the Search app turned defiant, refusing to launch after the search icon was selected, especially after the device slumbered.
The Search app's reliability has also been boosted, eliminating certain glitches.
Previous issues arising from the TAB key have been addressed, which added extra steps to peruse through search results.
Similarly, those who rely on the Narrator tool will find its improved accuracy in identifying the search box on the taskbar, along with better highlighting within the search box, a welcome change.
And for those using devices like the Microsoft Surface Pro and Surface Book, the search box, which is used to shrink in tablet mode, will retain its optimal size.
Further enhancements in this update include a raft of fresh app default functionalities. The unveiling of a new policy dubbed "Enable optional updates" will surely pique the interest of administrators.
Additionally, Microsoft has ironed out a kink where the Group Policy Service became impatient, not waiting 30 seconds for the network to come alive, which played havoc with policy processing.
The update is also packed with solutions for a myriad of technical hiccups. From addressing rendering issues with WS_EX_LAYERED windows and problems with print jobs directed to a virtual print queue, mending the high CPU usage tied to the "fBlockNonDomain" policy, and ensuring the system stays robust after disk partition alterations.
To round off, the update brings improvements to devices grappled with Remote Desktop session hitches, mysterious disappearing acts of Start menu icons after the initial sign-in, and unexpected behaviour in settings sync.