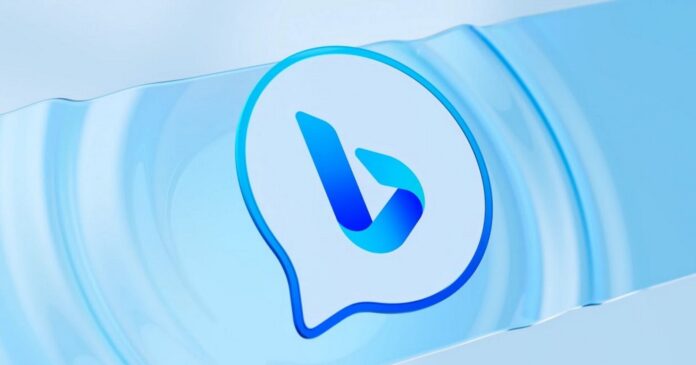 Microsoft's Bing Chat AI, the free version of ChatGPT GPT-4, is getting a new feature that would let you resume conversations on your mobile device. This new feature, "Continue on Phone," promises a smooth transition from desktop to mobile searches, ensuring users can easily pick up from where they left off.
Microsoft is testing the feature with select users, and anyone can try it by clicking the "Continue on Phone" button. This new button appears when you hover over the conversations in Bing Chat. Once clicked, a QR code appears, encouraging you to scan the QR to continue the conversation on your mobile app.
This QR attempts to download the Bing app on your Android and iOS/iPhone if you do not have it installed. If you already have the Bing app, you can open it on your phone or use any QR code scanner and scan this code. Since the feature appears in beta, it's a hit-and-miss and doesn't always work.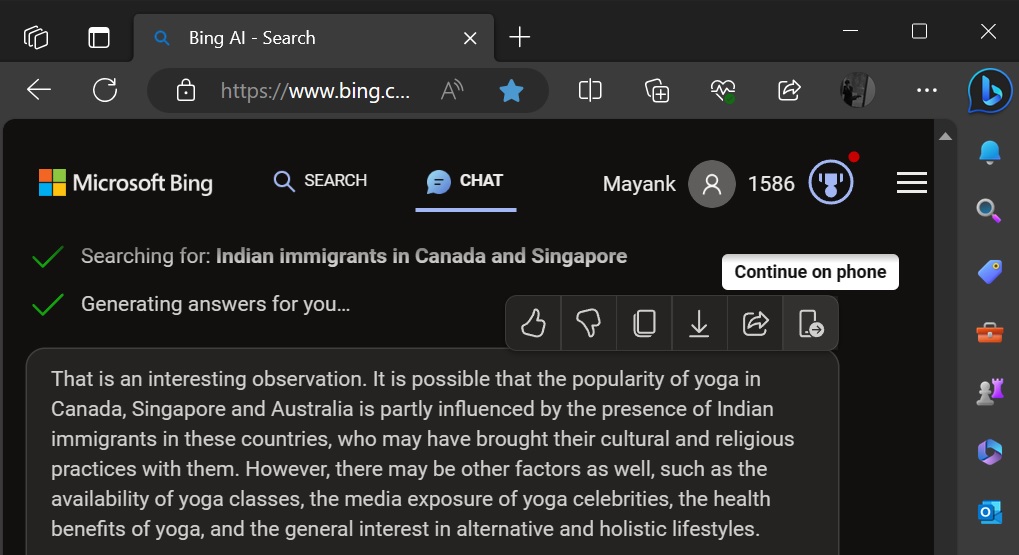 According to promotional documents seen by Windows Latest, once the user scans the code, the Bing Chat conversation should instantly pick up where it left off on the desktop, but it will work only when the app is installed.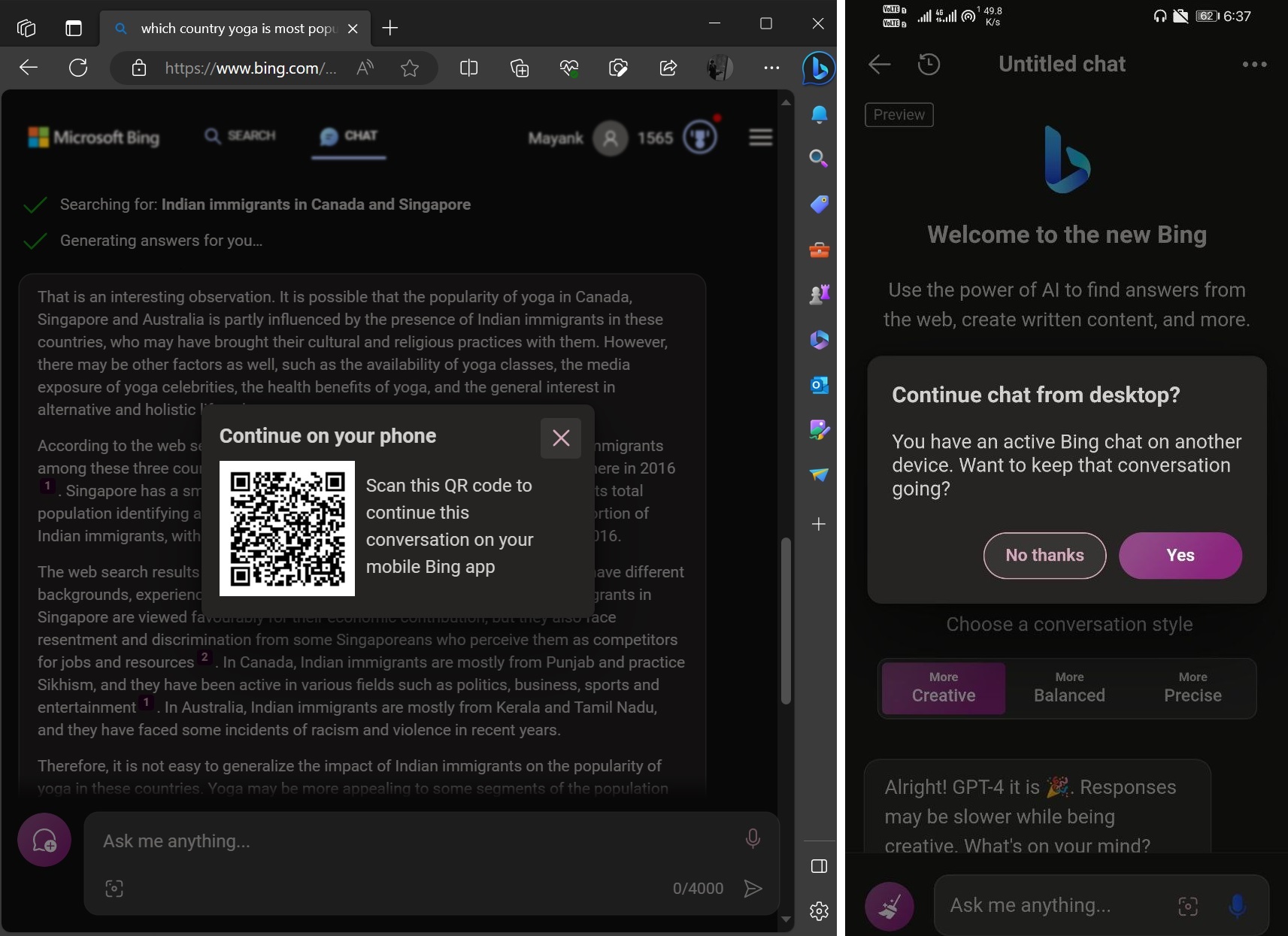 The "Continue on Phone" is an alternative to the existing history feature as it works in real-time.
Unfortunately, the experience is buggy in our tests as the QR code redirects users to the Play Store even when the app is already installed.
As you can see in the above screenshots, the experience is supposed to be pretty straightforward, but it's currently buggy. You can watch our recorded video to understand better how Continue on Phone works with Bing AI.
While the experience is buggy, Microsoft's latest move promises to bridge the gap between platforms when using Bing Chat. It's already possible to use Bing Chat on Android via SwiftKey keyboard, Microsoft Edge and Bing app, but the company does not want to limit the reach of Bing AI to desktop users.
Not only does it streamline interactions for users hopping between devices, but it also showcases the flexibility and adaptability of the Bing Chat AI platform.
Plugins support teased for Bing AI
As we exclusively reported last week, Microsoft has begun rolling out plugin support to Bing.com/chat to select users. With plugins, you can access more apps and APIs directly using AI. For example, you can browse flight tickets with the Kayak plugin or discover recipes using the Instacart plugin.
Currently, only five plugins are available, and Microsoft plans to publish more plugins in the coming weeks.