Microsoft Edge 116 hidden feature made it super easy to capture YouTube screenshots with three taps – double right-click on any YouTube video and select "Copy video frame", which captures the video frame. Capturing a video frame is better than taking screenshots as it maintains the original resolution and quality.
This feature is available to everyone in Microsoft Edge 116 (stable); as mentioned above, it is easy to start. Microsoft tells us the feature copies the frame to the clipboard, similar to taking a screenshot. The resolution and quality are significant differences between the two features.
Our tests showed that Edge's "Copy video frame" is a better option than taking screenshots of the browser or screen itself. That's because when you take a screenshot of a YouTube video, the device's display and settings determine the image's resolution.
On the other hand, when you directly copy a frame to the clipboard using Microsoft Edge, you are capturing or saving that particular still image from the flow of frames. For example, if your device supports 1080p, but the video is in 4K, and you copy the frame to the clipboard, the copied frame will also be in 4K.
How to take YouTube screenshots using Microsoft Edge
To capture YouTube screenshot, use these steps:
Go to any YouTube video in Edge 116 or newer.
Double right-click on the video. You can pause the video or do it while the video is playing.

Select Copy video frame.

Paste the copied frame in MS Paint or software of your choice.
The feature is available to everyone using Microsoft Edge 116, and it hasn't been announced by Microsoft yet.
According to official release notes, Microsoft Edge 116 added at least one new feature to Windows 10 called "Edge sidebar". As the name suggests, this new tool adds Edge as a sidebar to Windows, similar to how Windows Copilot works in Windows 11.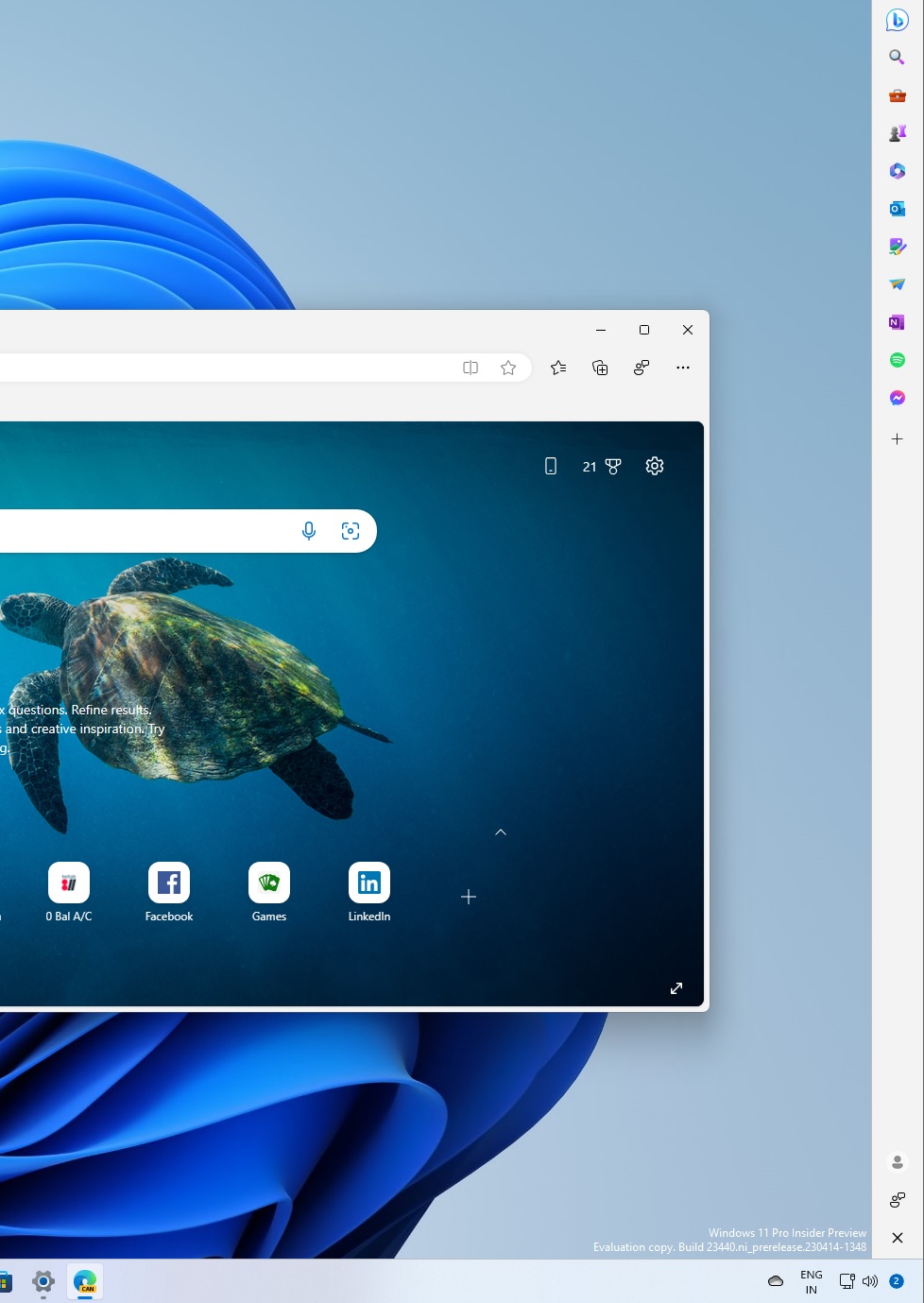 The sticky Edge sidebar lets you interact with Microsoft browser features, mini tools, Bing Chat and more. Another major highlight is Microsoft Edge for Business, a new version of Edge 116 designed for productivity, manageability, and AI built-in. Like Edge for Consumers, Edge for Business also ships with new video capture updates.
Microsoft is also working on other improvements for Edge, including support for Bing Chat AI third-party plugins, mouse gestures for power users, and removing unwanted features, such as the Maths tool.