Microsoft has just paused Bing ads targeting Chrome users who have set Google as the default search engine. Windows 11 (and 10) users are seeing more Bing and Edge of late, and the most recent ad appears on top of games as the tech giant trying to push folks to use Bing rather than Google search in Chrome.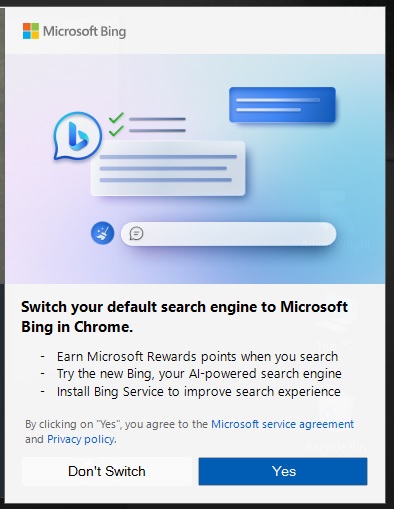 As I reported on Sunday, Microsoft aggressively pushed Bing to Chrome users with Google or other search engine as default. This campaign involved a pop-up on the desktop's lower right side, hovering above all apps and games. The advert reminded users of the benefits of using Bing, such as AI chat and Microsoft Rewards.
In a statement to Windows Latest, a Microsoft spokesperson confirmed the company is aware of Bing pop-ups appearing on top of games (ignoring notifications settings) and has pulled the advertisements while the company investigates the situation. Our tests confirmed Microsoft had disabled the ad.
"We are aware of reports and have paused this notification while we investigate," a Microsoft official told me.
The above pop-up, which targets devices with Google Chrome and Google Search, ignored all notifications and focus assist settings. It did not even space full-screen gaming sessions, as users told us they received the anti-Google pop-up when playing games or streaming content.
Findings revealed that the alert is linked to a tool called "BGAUpsell.EXE", associated with Microsoft Bing Service 2.0, a background process designed to enhance Bing on Windows 11 and 10. This file likely interacts with various features where Bing is integrated, including Windows Search.
This tool references "IsEdgeUsedInLast48Hours," indicating the pop-up might be triggered if Microsoft Edge hasn't been used in the past 48 hours. It's also possible Microsoft can detect if Google or another search engine is active in Chrome, which explains why the pop-up appeared on select devices only.
Microsoft is not the only one using ads for Bing and Edge; Google do it, too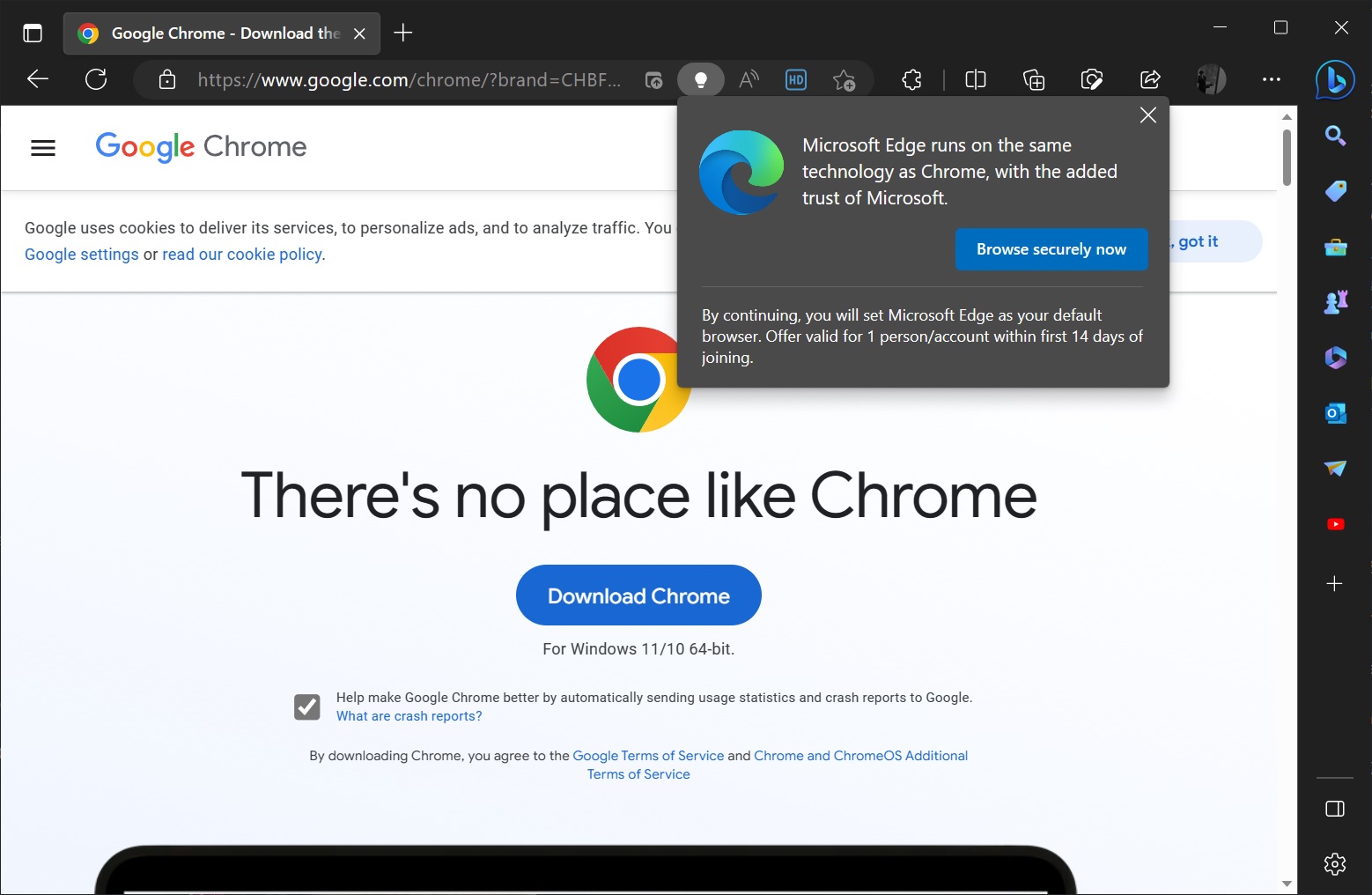 Microsoft is known for recommending products like Bing and Edge through pop-ups or alerts in Windows and other places. For example, we have previously spotted a pop-up in the address bar of Edge, reminding users that Microsoft's browser runs on the same tech as Google but with the added trust of Microsoft.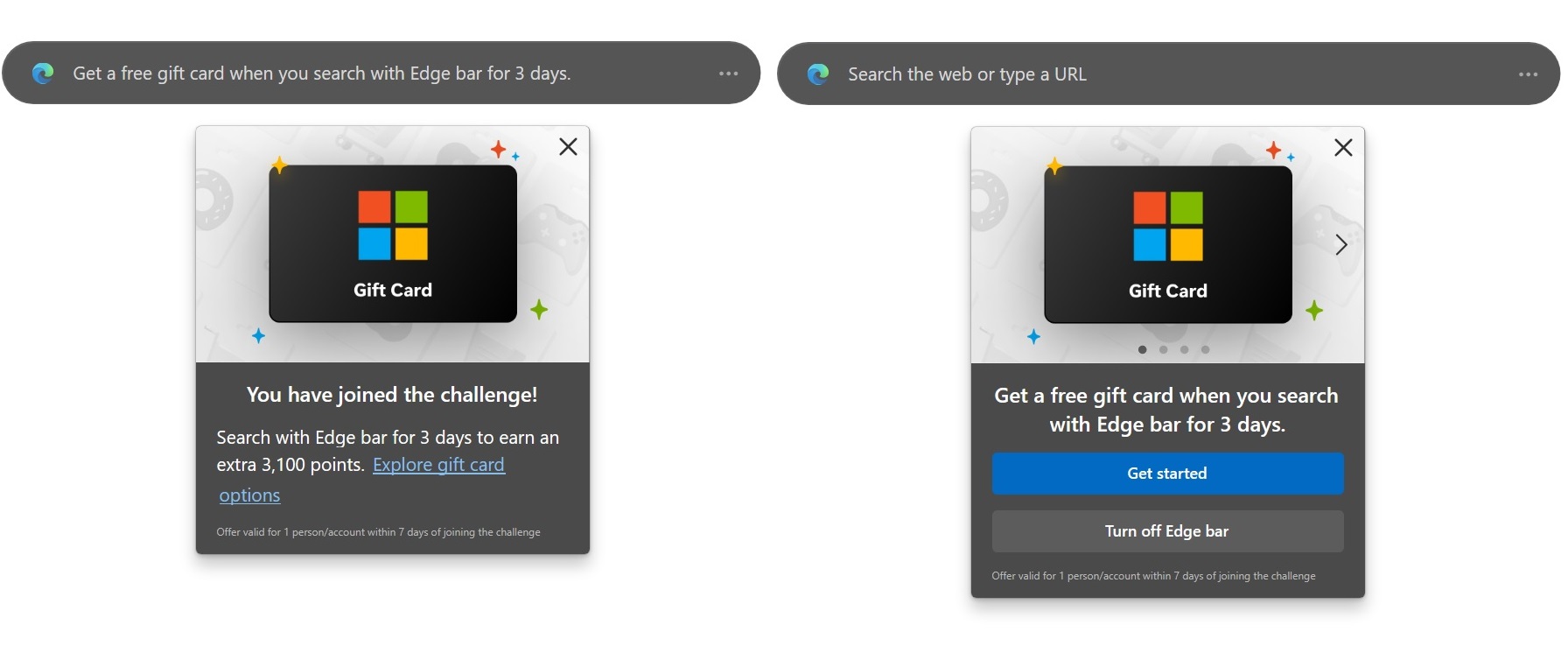 As you can see in the above screenshots or a bunch of examples I highlighted on Twitter, another ad in Windows promised Edge can let you 'Browse securely' button, and you make money using Microsoft Rewards.
The company also claimed this is a limited offer and is "valid for 1 person/account within first 14 days of joining."
Google is involved in similar tactics, and users often see recommendations to use Chrome when they browse YouTube, Gmail and other services using Microsoft Edge.