Microsoft Edge has a sidebar allowing anyone to access their favourite tools like Bing Chat, Outlook, MSN games, and other features alongside the browser itself. Google has a similar feature called 'side panel', which is getting a big server-side update that adds features from Google Search, hinting at possible Bard or SGE (Search Generative Experience) integration.
With the side panel, Google copied Microsoft Edge's sidebar idea, but the company initially limited the feature to customization options, offering colours, themes and settings via the side panel. Google already allows users to customize the browser, but the side panel works in real-time and lets you make changes as you use the browser.
Google Search's interactive features are now accessible directly via the side panel, which is now internally called 'Search Campanion' according to commits in Chromium. This has led to speculation about whether Google might integrate Bard or SGE (Search Generative Experience) into the browser at some point, bringing it on par with Microsoft Edge.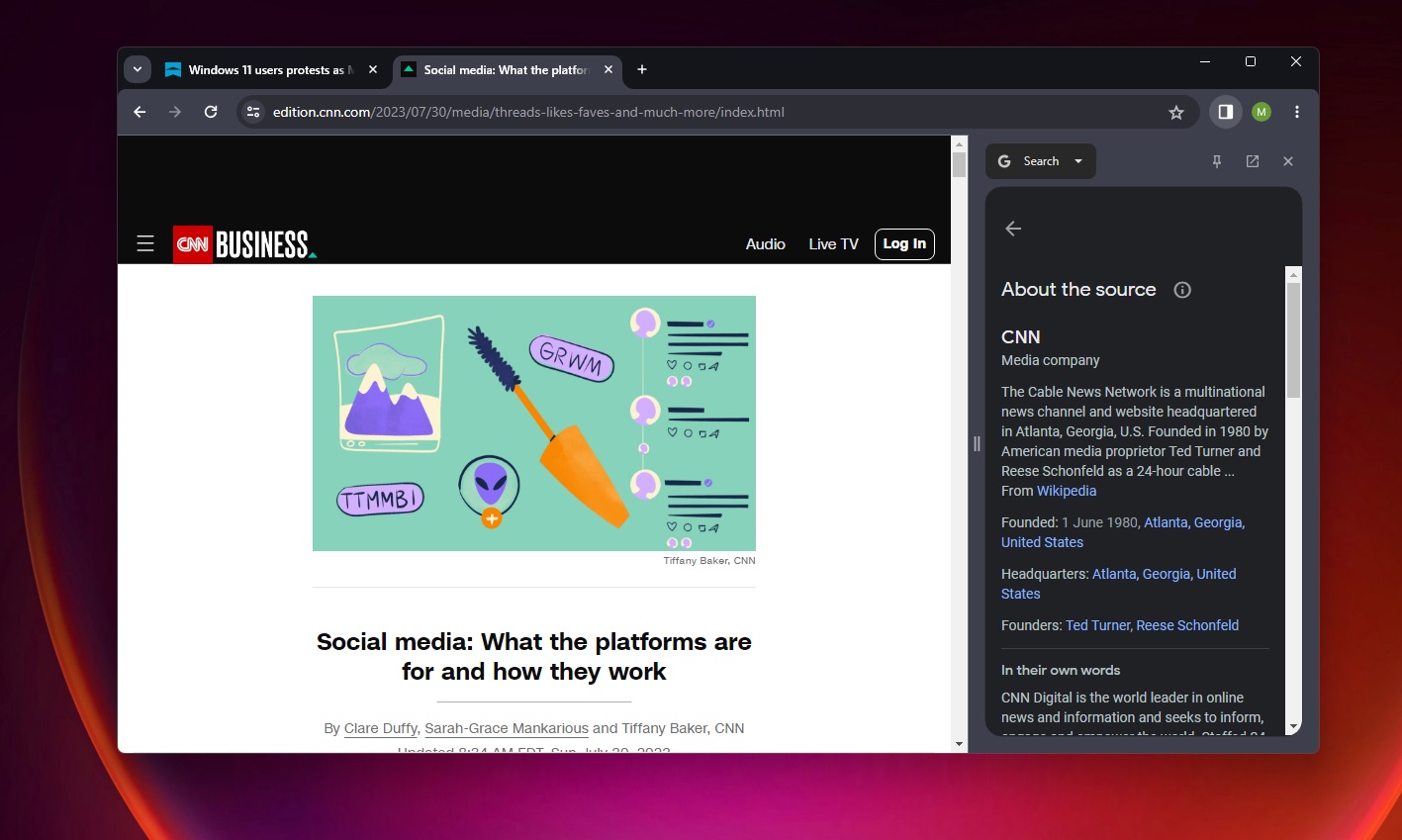 Google has substantially overhauled its side panel by integrating features from Google.com. For example, when visiting well-known websites like WindowsLatest.com or CNN.com, users can access additional information through the side panel. This includes related searches, a website description, and similar articles.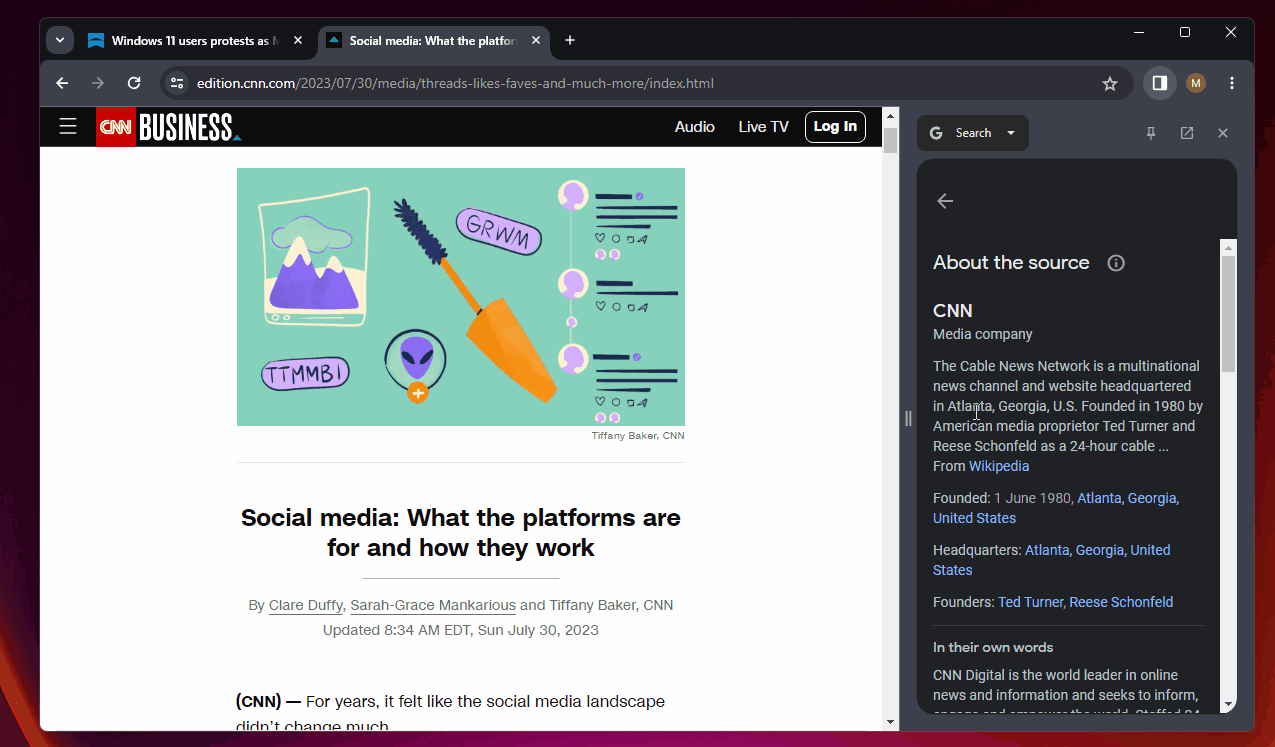 Particularly interesting is the "About this source" section. It provides details about the source of a specific webpage, offering information such as a description, the platform information, and when Google first indexed/featured the site.
This deeply integrated side panel bears a striking resemblance to Microsoft Edge's sidebar functionality. Edge's Discover/Bing integration, which Bing Chat has replaced, offered similar insights, such as related topics, more about the opened page, website, and more.
The deeper Google Search integration in the side panel also speculates that Google might soon incorporate Bard or its Search Generative Experience (SGE). For those unaware, SGE uses AI to summarize web content, help you understand topics faster, and explore new viewpoints and insights.
Such integration could mark a significant stride in Google Chrome's evolution.
Microsoft Edge already comes with Bing Chat integration, allowing anyone to access the generative AI experience from the browser's sidebar.
Chrome's side panel is a new way to access features
In Chrome Canary, Google's side panel currently has helpful features, such as a Reading list, Bookmarks, Journeys (Chrome search history feature that helps you pick up stuff from where you left off), Reading mode, and Google Search (discussed above).
It is worth noting the company is still working on the new side panel experience for Chrome, and we don't know when it will begin rolling out to the general public.
Update: Added mention of Chrome Search Campanion in Chromium Gerrit.