Windows Copilot has the potential to turn Windows 11 into an AI-powered desktop operating system, but the first preview of the feature is a big letdown. In my tests, I highlighted how Copilot is simply Bing.com running via Microsoft Edge WebView, and you can even use inspect element to rename Copilot to anything you want.
While Microsoft has no intention of rebuilding Copilot in a non-web or more native framework, it plans to take the AI experience to the next level before the release of Windows 12 in the fall of 2024. Windows Copilot in Windows 11 23H2 is set to get support for 'plugins' in the coming weeks, and preparations are already underway.
For those unaware, Windows Copilot is powered by Bing AI, which uses OpenAI's ChatGPT-4 and Microsoft Edge WebView. While Copilot runs inside the browser, it uses Windows 11 APIs to interact with the OS and apps. With Copilot, you can do many things, such as customize settings and work with other apps.
The first preview of Windows Copilot has no exciting features, but this could change soon – the early tidbits of plugin support in Copilot have popped up in Windows 11 Build 23506. While the plugins do not work in Copilot, references to "InboxPluginsHost.exe" suggest that the feature is coming.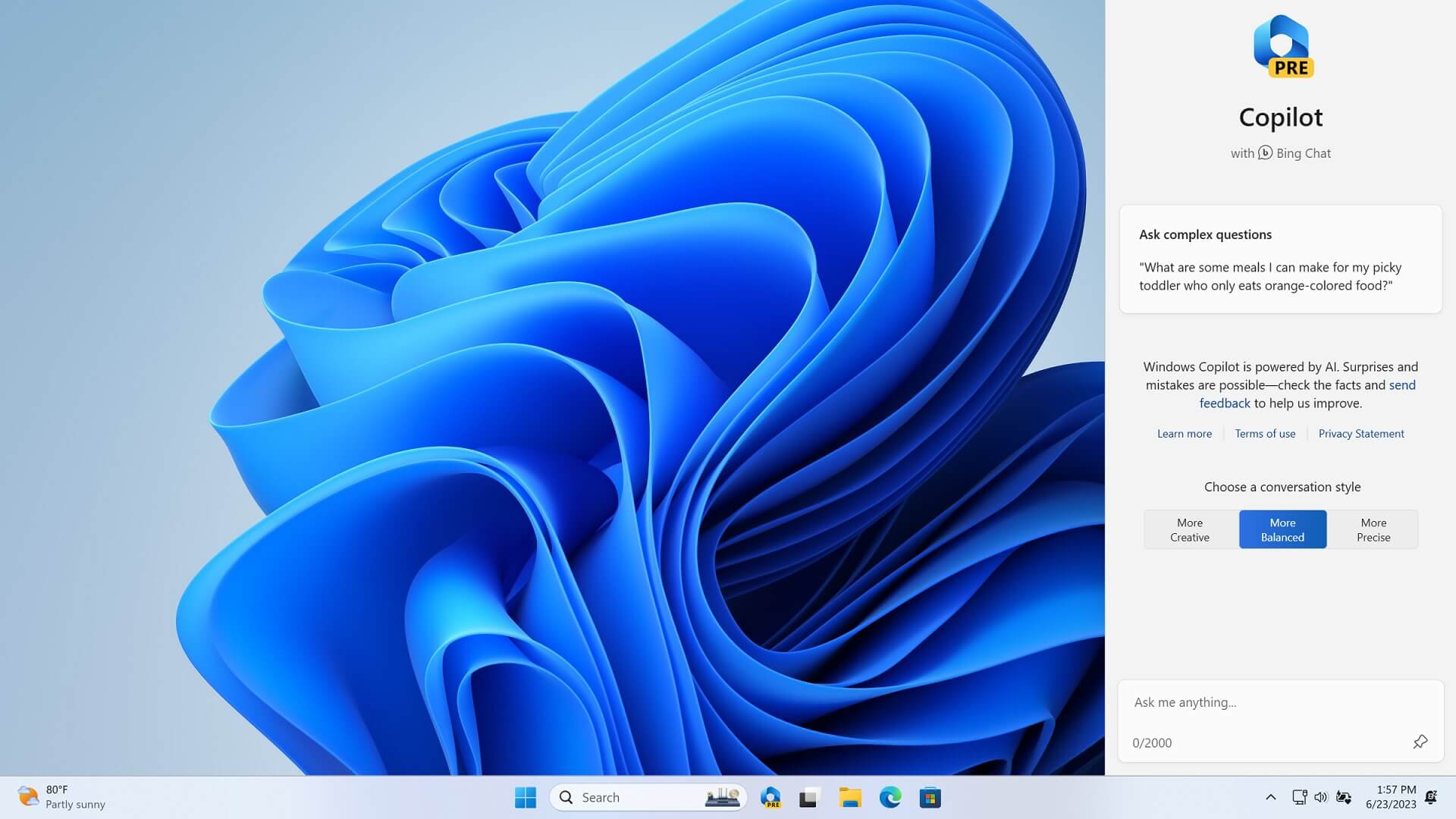 As I reported last month, Microsoft wants to break Copilot's AI "features" into plugins instead of baking all features into Bing, which could slow down the AI. This has been confirmed in Build 23506, as it contains references to inbox plugins that could take the Copilot experience to the next level.
The inbox plugins may change the way you interact with Windows. For example, a plugin could facilitate opening or closing apps, and another could allow you to take actions, such as summarizing, rewriting or explaining content open on the other side of the screen.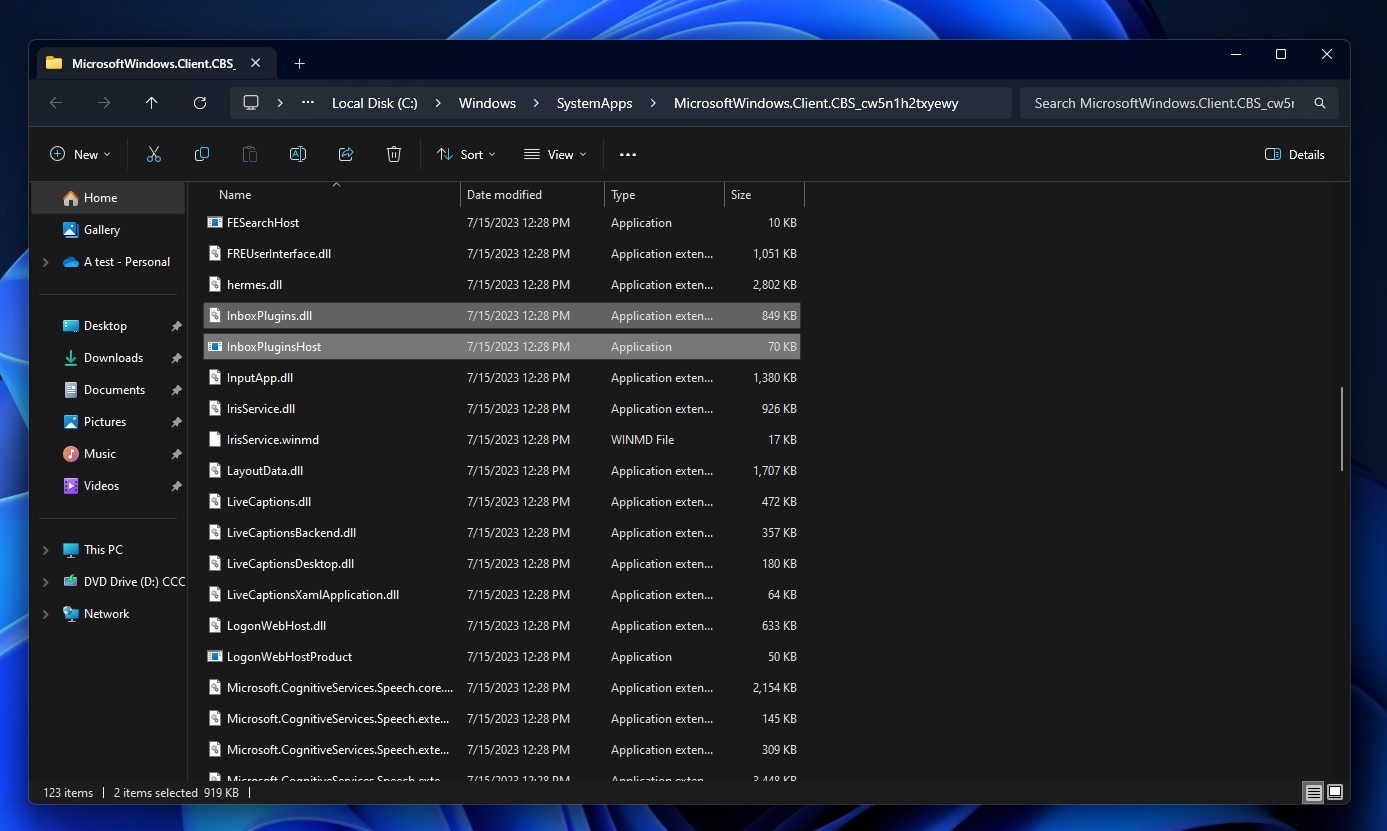 Based on .json files found in Build 23506, here are some inbox plugins included in Windows Copilot:
Open Feedback Hub Plugin: This plugin allows users to open the Feedback Hub app through the Copilot. The Copilot essentially can facilitate direct user feedback to Windows. For instance, if a user says, "I want to send feedback about my slow PC," Copilot will trigger this plugin and open the Feedback Hub with the pre-filled relevant complaint.
Set Windows Theme Plugin: This exciting feature allows users to change their Windows theme via Copilot. If a user says "Switch to dark mode" or "Switch to light mode," the Copilot uses this plugin to execute that command.
Fix Slow PC, Close App, and Screen Snipping Plugins: These plugins help boost PC performance, close specified running apps, and assist in taking screenshots when asked by the user.
Set Timer and Set Alarm Plugins: These are consumer-centric features that allow users to set a timer for tasks or an alarm at a specific time. For instance, a user could say, "Set a timer for exercise for 10 minutes," the Copilot will use the plugin to achieve the task.
Suggest Media Plugin: This plugin allows users to ask for movie recommendations. For example, if the user says, "Play movie XYZ," the Copilot will provide recommendations for 'XYZ'.
These are first-party 'Bing' or Windows plugins for Copilot, but third-party plugins are also on the way.
Windows Latest understands Microsoft plans to make the third-party plugins easily accessible via a dedicated store.
What's next for Windows Copilot? Plugins, plugins and more plugins
Soon, you can open Copilot on Windows 11 and ask it to customize advanced settings, connect third-party apps, personalize the operating system, use copy/paste feature, and more. You can even tell Copilot to open the Snipping Tool to capture the screen and save the screenshot.
Windows Copilot is available in Dev and Canary channels with limited features, such as "Turn on do not disturb", "Change to dark mode", and all Bing.com skills.
To try the ChatGPT-powered AI assistant, join the Windows Insider Program and click the new Copilot icon pinned to the taskbar.
Microsoft plans to ship Copilot with Windows 11 23H2 in the fall.