Microsoft Edge already has a ChatGPT-powered Bing AI sidebar, allowing you to ask Bing anything as you usually do on Bing.com. The Bing integration is limited to Bing.com and ChatGPT, but this could change soon as Microsoft is rolling out a new server-side update that turns Edge into a full-fledged AI-powered browser for Windows 11 and Windows 10.
Luckily, I have tried the new AI-powered Microsoft Edge, which aims to make AI the front and center of Windows 11's default browser. Microsoft is building a "Copilot" for Edge on Windows 11 or 10 for users with complex or straightforward browser-related tasks. With Copilot, you can type in the chat to trigger browser-related features.
The feature is officially called "actions" and "Copilot for Edge", and it is designed to be a centralized AI assistant for Edge users. For example, with Edge's built-in Copilot on Windows 10 or 11, you can find answers to questions and customize browser settings, like turning on or off virtual tabs and more.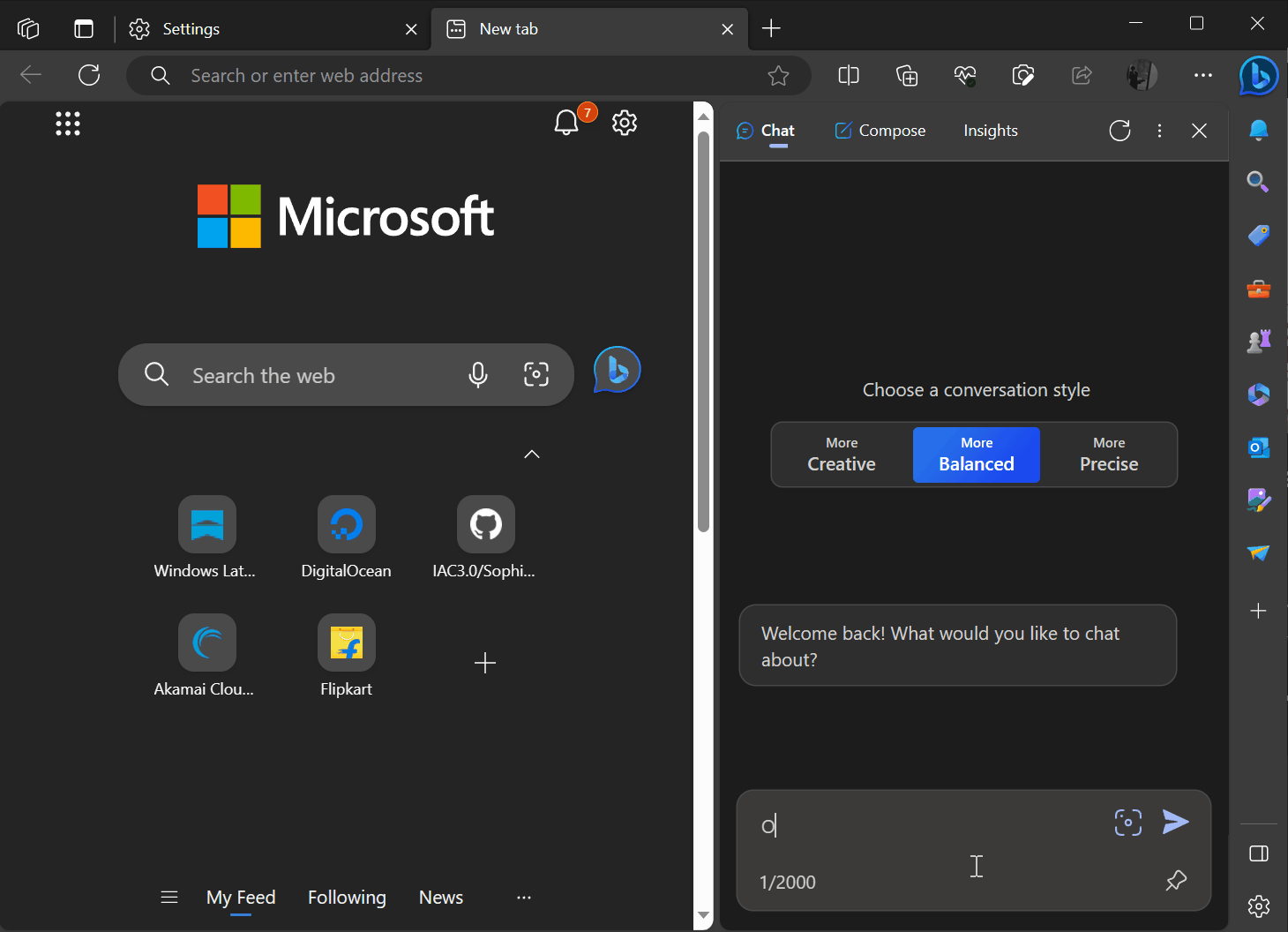 Edge's Copilot is baked into the existing Bing AI sidebar in the browser. When clicked on the Bing icon, it will bring up a sidebar where you can ask Edge to change its settings, such as "switch to light mode from dark mode", "enable vertical tabs", "open downloads hub", or open Collections.
You can interact with the browser like you do with Bing Chat or Windows Copilot for Windows 11.
While Windows Copilot is exclusive to Windows 11, Microsoft Edge's built-in Copilot works on Windows 10, too. I wouldn't be surprised if it comes to macOS and even Linux shortly.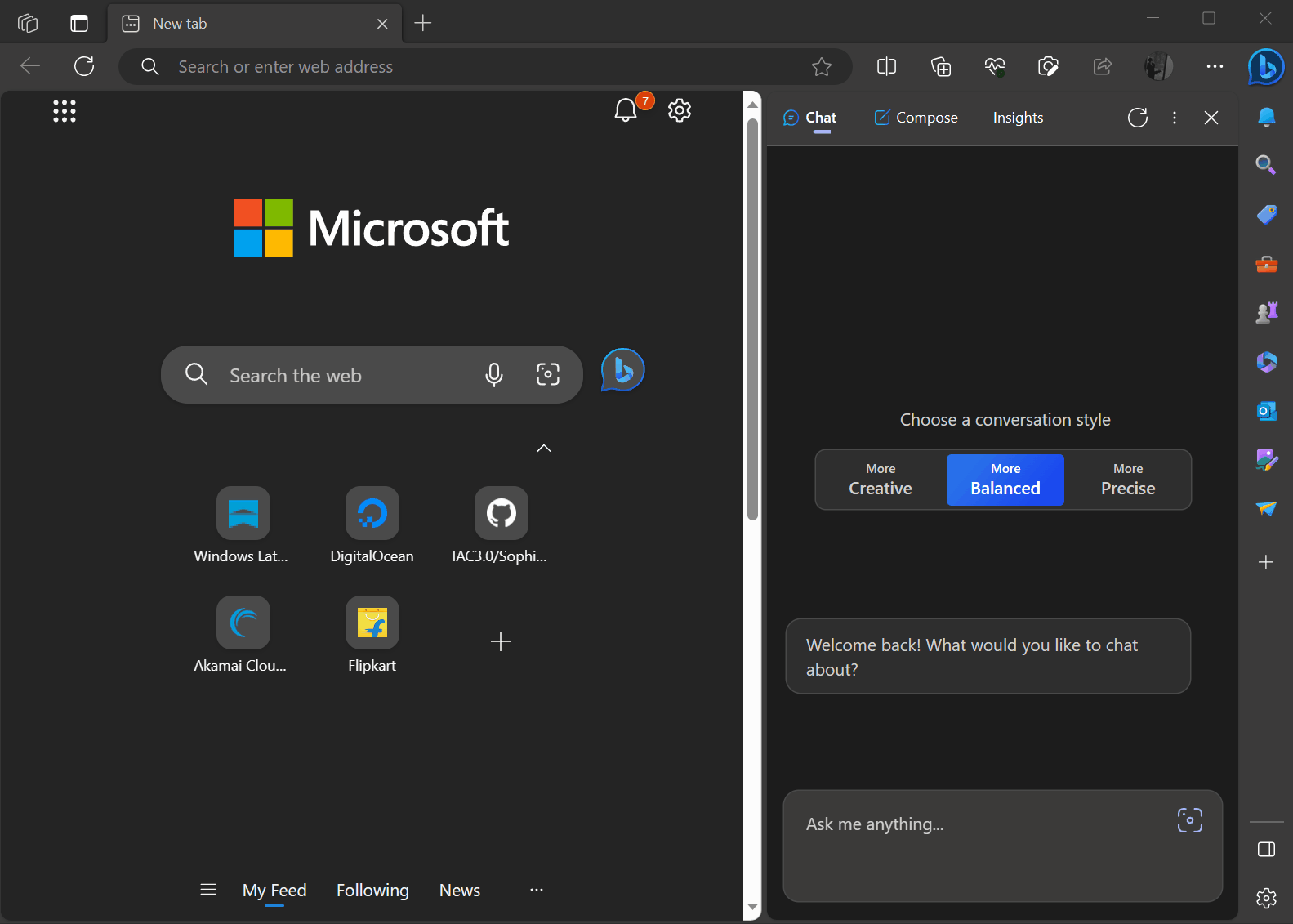 The whole experience is powered by Bing, which uses ChatGPT-4 and ChatGPT-3 to turn your prompts into actions. At the moment, Edge's Copilot is in the early stage of development, and it doesn't support complex tasks, such as launching a new browser window or opening YouTube.com in a new or existing tab.
Microsoft Edge Copilot won't be available right away for everyone as it seems to be rolling out in stages to select users. Microsoft has yet to confirm the Edge Copilot update and how it plans to shape the browser using AI. Microsoft's AI investments show no intention of slowing down, with the tech giant trying to integrate AI into every product.