Microsoft is bringing AI to all its products and services. From Bing to Microsoft Office 365 to Windows 11, the OpenAI-backed ChatGPT AI experience is available everywhere. Microsoft has just added AI to Windows 11's native store to educate customers about new apps and games.
Microsoft Store's first AI feature is "AI Hub", which is included in version 22306.1401.1.0 and newer. It looks like the feature is rolling out to the Microsoft Store in the United States, so make sure you have the correct region in Settings > Language and Region > Country or Region.
AI Hub is a new hub or page in the Microsoft Store. As you can see in the below screenshots and GIF, it is a new way to discover AI experience for Windows 11. The store will automatically detect AI-powered apps or games and create a list of apps that promises an AI experience.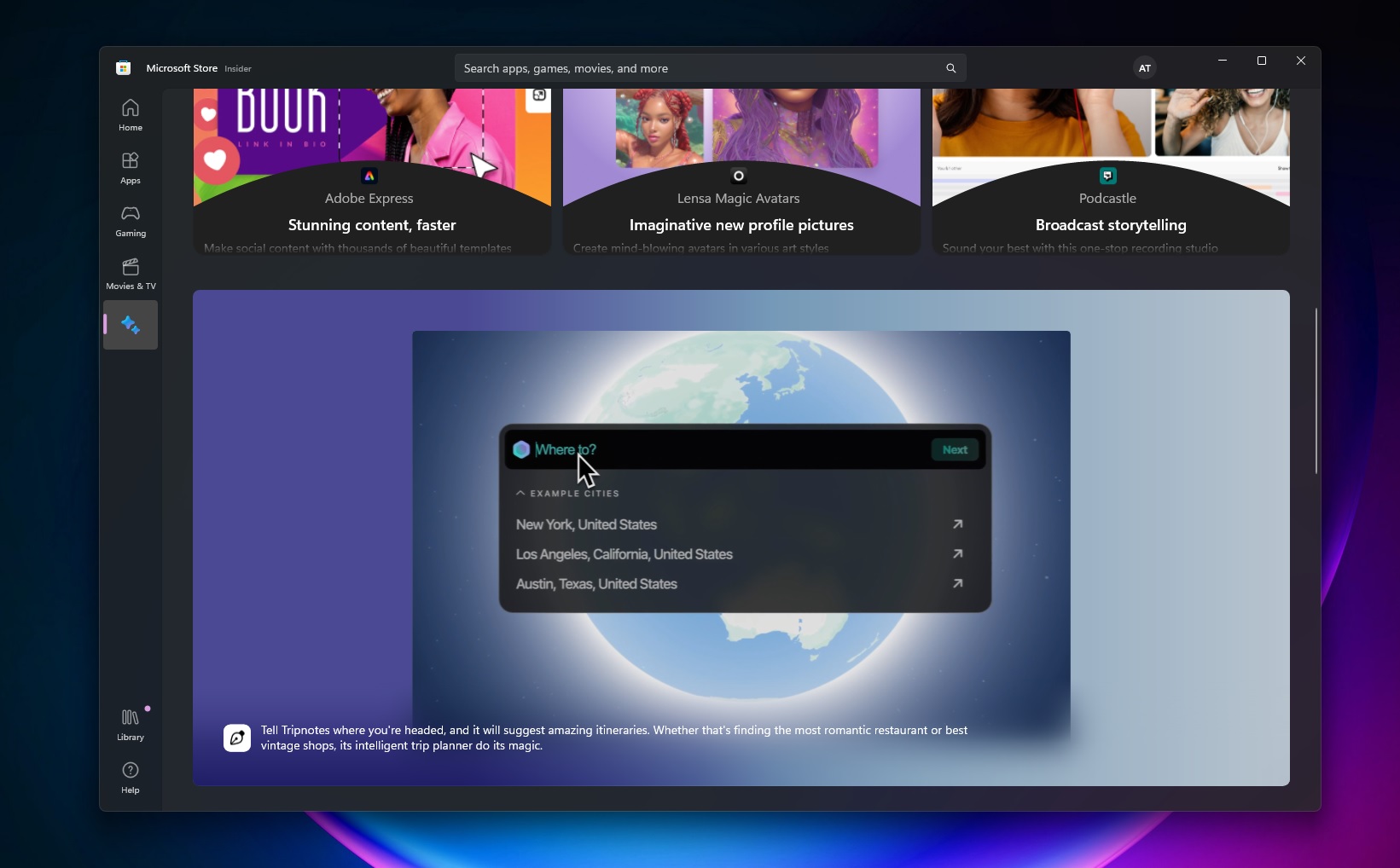 AI Hub uses Microsoft's AI magic to offer a curated collection of the best AI experiences developed by Microsoft and the broader developer community. This includes a range of apps, from creative tools like Luminar Neo and Lensa to productivity boosters like Descript, Krisp, and Podcastle, and even trip-planning software like Tripnotes.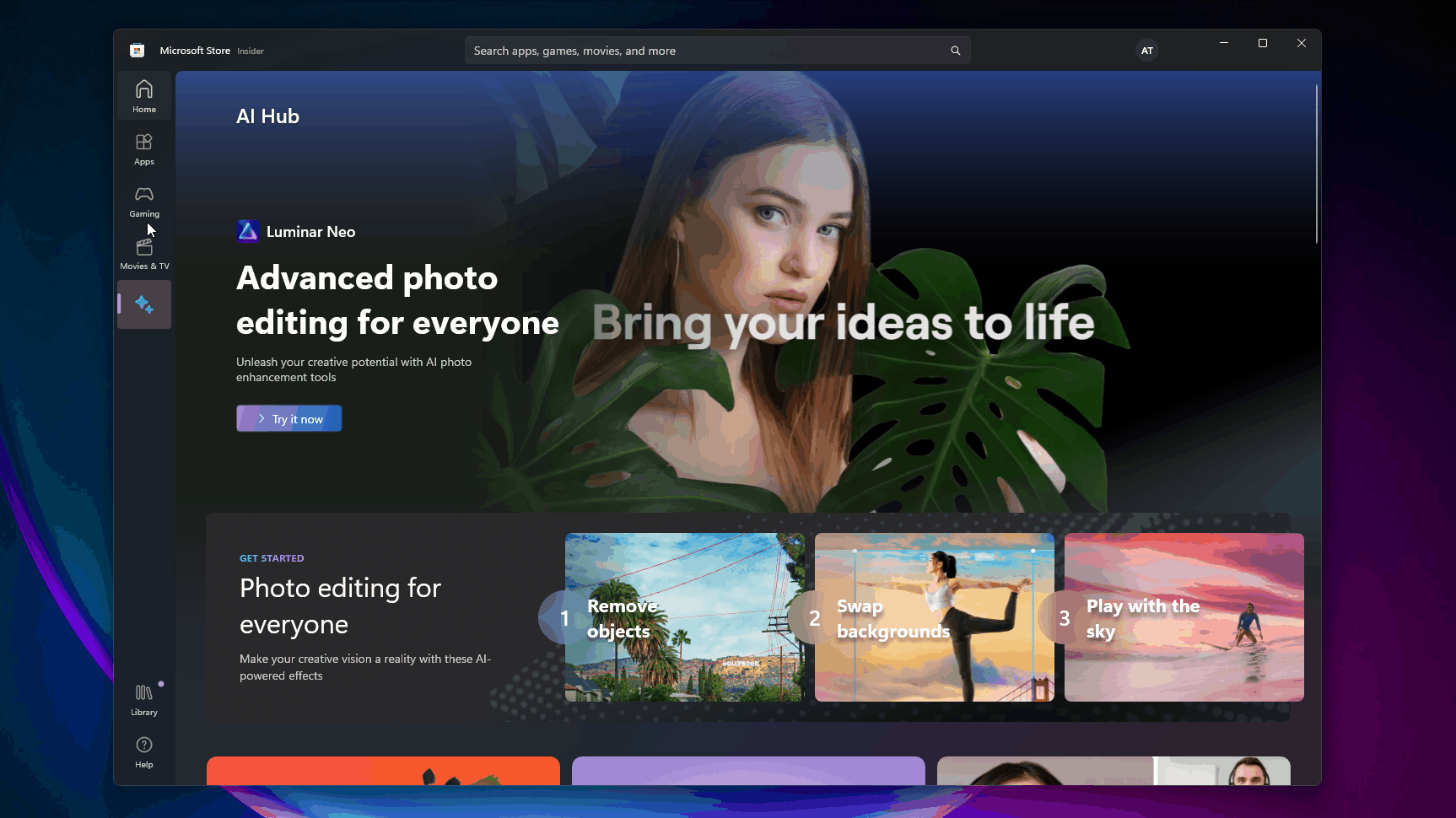 This feature is available for some users and works only in the United States. The next update for Microsoft Store is set to add an "AI-Generated Review Summary", which aims to help users understand the intent of the app and its features.
For example, instead of reading reviews or using filters, Microsoft's AI provides summaries of user reviews for apps and games. This AI-powered feature can save users time by quickly highlighting critical feedback, including negative and positive aspects of apps used by thousands.
The third new feature is a new AI-based tool for developers which aims to help them optimize their apps for discoverability within the Microsoft Store.
Apps are ranked in the Microsoft Store based on descriptions, metadata, search tags and other factors like reviews. AI-powered Microsoft developer platform can now analyze existing metadata and suggest search tags to optimize the app's ranking in the search.
In addition to the Microsoft Store AI update, Windows 11 received a preview update that added Windows Copilot to the taskbar. This lets you turn on/off features like Dark mode, Do Not Disturb, Night mode, and more. In the future, you can summarize texts open on the left side of the screen in any app and perform actions in the Windows Copilot.
Microsoft is building an AI future for Windows 11, but it has a long way to go.