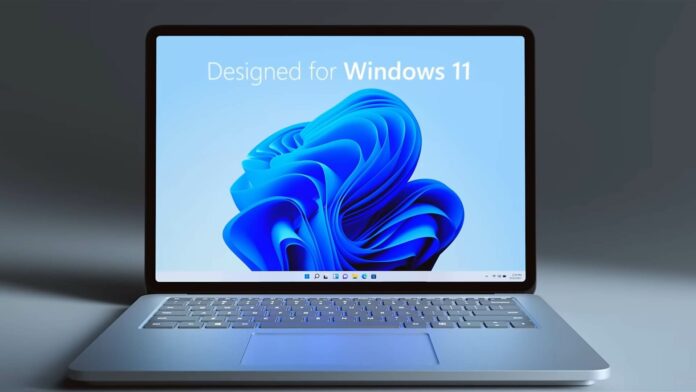 Windows 11 has an isolated problem that could make your device run slower when you try to perform disk-intensive tasks, such as copying large files from one location to another or playing a large game. Ever since the release of March 2023 cumulative updates, users are experiencing longer PC boot times and slower SSD speeds.
Several reports on our forum (comments), Reddit (1, 2, 3, 4), Feedback Hub and other online platforms complain that installing Windows 11 mandatory cumulative updates released after March 2023 is slowing down the speed of some SSDs dramatically. This includes the most recent June 2023 update or the forthcoming July Patch Tuesday.
This performance issue doesn't appear to be widespread, but it is real, and many people have confirmed slower SSD speeds after Windows 11's mandatory updates. Some Reddit users have reported a massive decline in SSD speed from 7,000MB/s to 3,000MB/s, and in some extreme cases, down to as low as 1,000MB/s.

According to our investigation, here's a list of all affected cumulative updates:
The upcoming July 2023 Patch Tuesday update since the issue remains reportedly unresolved in June 2023's optional update.
KB5027303 – June 2023's optional update.
KB5027231 – June 2023's Patch Tuesday (mandatory).
KB5026372 – May 2023's Patch Tuesday (mandatory).
KB5025239 – April 2023's Patch Tuesday (mandatory).
KB5023778 – March 2023's Patch Tuesday – the issue was first flagged after this cumulative update. KB5023706 is also affected.
Interestingly, uninstalling the updates released post-March 2023 Patch Tuesday seemed to restore the SSD speed back to 7,000MB/s, which implies that the issue may be directly related to the recent updates.
After installing the latest Moment 2 update (KB5022913), one user highlighted the issue, noticing longer boot times, slower file transfers, and extended loading times. The user further revealed a substantial decrease in random read and write speeds on running CrystalDiskMark compared to the performance when the PC was built just a month ago.
Another user echoed the same experience, noting that games, which used to run smoothly before the cumulative update, are now slower. The user also expressed uncertainty about how to prevent Windows from reinstalling the problematic update after uninstallation.
One user noted a decline in the "read and write" Gen4 PCIE SSD speeds after the "KB5023706" update. The speeds decreased from the advertised values (7,000 read and 6,000 write) to significantly lower values (4,900 and 5,000, respectively). The user attributed this adverse effect on SSD and NVME speeds to this particular update.
In the face of these issues, some users have voiced concerns about the focus of Windows 11 development, expressing frustration over the persistent problems associated with Windows updates.
As Microsoft continues to introduce advanced AI features in Windows 11, this situation underlines the importance of maintaining and improving core functionality as a priority.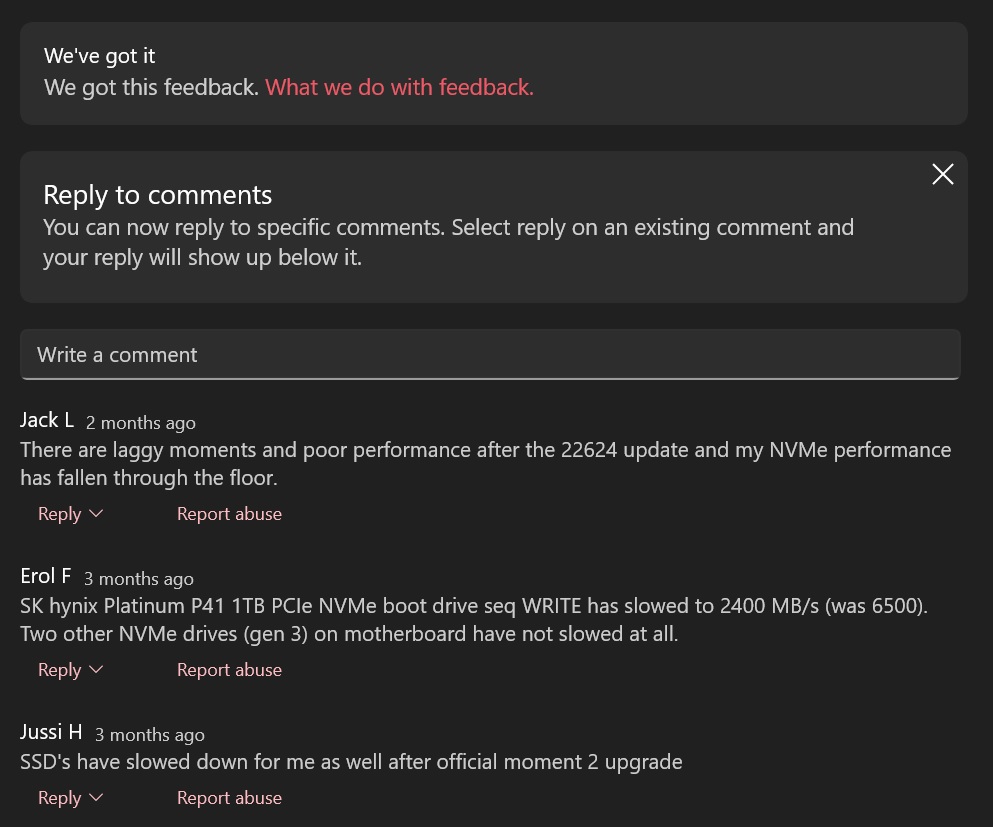 It is worth mentioning Microsoft has yet to respond to the alleged SSD performance issues in the operating system. In one of the Feedback Hub posts, Microsoft confirmed it had received the bug reports, but there's no clarity on the fix or even if the tech giant is working on it.