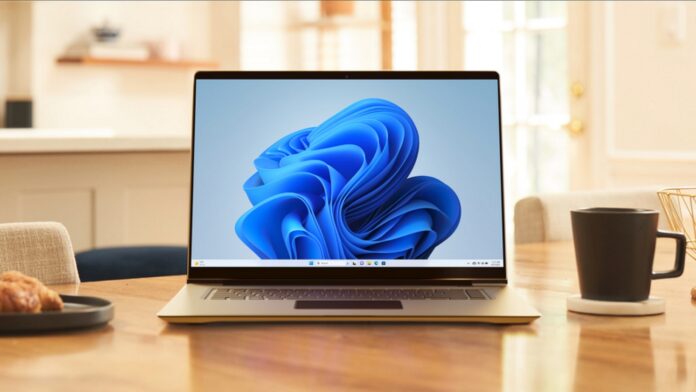 Windows 11 KB5022913 is rolling out as an optional update on PCs running 22H2. It is the highly-anticipated "Moment 2" release with many new features, such as a tablet-optimized taskbar. Microsoft has also published direct download links for Windows 11 KB5022913 offline installers.
Windows 11 KB5022913 is available in the production channel, but it won't download or install automatically. Unlike the previous monthly cumulative update, today's optional update is larger as it contains several new features, such as support for a tablet-optimized taskbar, Bing AI shortcut in the taskbar and more.
You can skip the update and receive the features in March's  Patch Tuesday update, which is set to arrive on February 14. If you're unsure, remember that this patch is titled "2023-02 Cumulative Update Preview for Windows 11 Version 22H2 for x64-based Systems (KB5022913)".
Download Links for Windows 11 KB5022913
Windows 11 KB5022913 Direct Download Links: 64-bit.
You can also open the above link to launch Microsoft Update Catalog – the Windows Cumulative Update library. Click the 'Download' button to start and run the .msu installer.
Windows 11 KB5022913 Moment 2 changelog
Here's a quick list of new features in the Moment 2 update for Windows 11:
New search bar options; you can now customize the search to your preference.
The Taskbar system tray overflow menu updated to look more modern and minimalist.
Tabs in Notepad and Screen Recording in Snipping Tool, rolling out via Microsoft Store updates.
Search in Task Manager
Bing Chat in Windows Search taskbar.
Full screen widgets board.
Voice access improvements
Windows Studio Effects in Quick Settings
As mentioned at the outset, Microsoft is bringing back the "tablet-optimized taskbar" with Moment 2 update. As you're probably aware, Microsoft has been working on a tablet-optimized version of the taskbar for a while now, with the feature first spotted back in February 2022.
The tablet-optimized taskbar was originally supposed to arrive with Windows 11 version 22H2 update. Still, it was pulled and taken back to the drawing board after users criticized it for limiting system tray capabilities.
Microsoft has reworked the tablet-optimized taskbar, and it's now included in the Moment 2 update (production build).
In Moment 2, Microsoft has taken another crack at redesigning the tablet taskbar and optimizing it for desktop users simultaneously. For those unaware, Windows 11 doesn't have a dedicated tablet, so the company relies on optimization to make taskbar-like features tablet-friendly.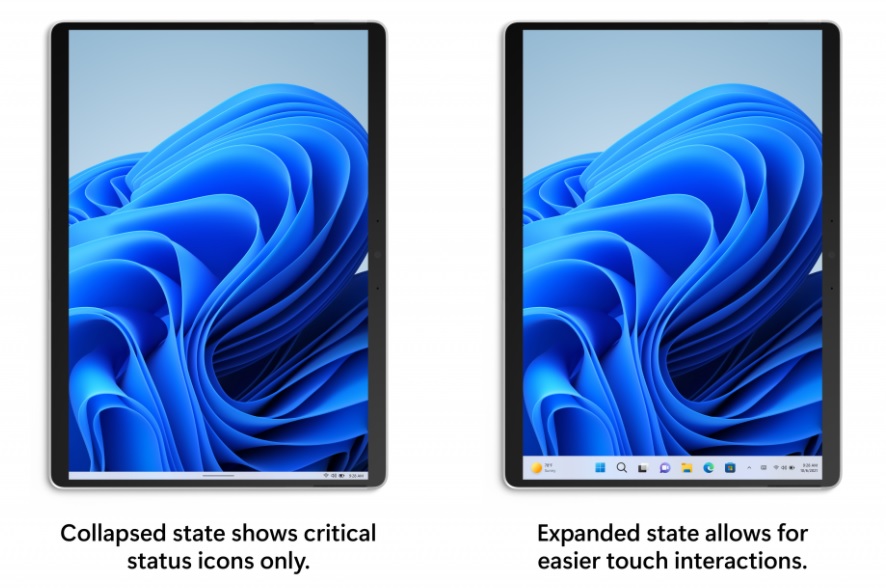 This new taskbar has two modes on tablets: collapsed and expanded.
As the name suggests, collapsed mode hides the taskbar and gives more space to the user, which is why it's exclusive to tablet users, and it's going to be very helpful if you have a small Windows tablet.
In collapsed mode, the taskbar will only have important icons like the battery bar and clock, and it will shrink itself to give more space to the desktop and apps.
On the other hand, the expanded mode features a full-fledged taskbar with controls and icons optimized for touch clicks. It does have all the icons you'd expect on a taskbar, such as the Start, Widgets bar, and apps.
On tablets, you can easily switch between the two modes. To switch back and forth between the two modes, you need to swipe up and down at the bottom of the screen.
You can try this feature today, but remember – it cannot be triggered manually. The tablet-optimized taskbar is enabled automatically when the operating system detects a 2-in-1 device or when the keyboard is disconnected or folded back.
This would be the default behaviour for tablets, but you can turn off the feature from the Settings app if you don't like it. A new toggle, "Optimize taskbar for touch interactions when this device is used as a tablet", is in the Settings menu and can be turned off for traditional experience on 2-in-1s or tablets.
The optimized taskbar continues to get improvements in the preview builds, which should begin shipping to consumers in the coming weeks as the tech giant plans to continue developing the taskbar.