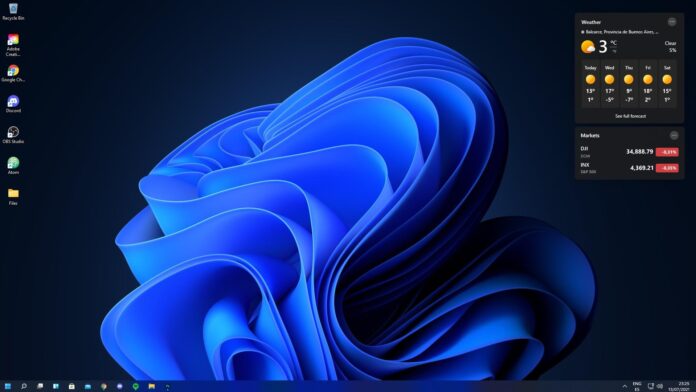 Remember Windows Gadgets? Microsoft is finally planning to recreate the same gadgets-like experience on Windows 11 with desktop widgets. Some widgets, including third-party widgets, can soon be pinned to the desktop on Windows 11, according to documents seen by Windows Latest.
Windows 11's Widgets feature is similar to the discontinued Windows Vista Gadgets. Still, unlike gadgets, these widgets are locked to the left-hand side of the screen and are limited in functionality. With Gadgets, Microsoft allowed users to expand the capabilities of their desktop with features like Weather, News and more.
Microsoft is already improving how widgets work and look on Windows 11. With the upcoming Windows 11 update, Gadgets-like Widgets are making a comeback, which means you can soon pin the Widgets to the desktop and later access them in their full glory via the Widgets board.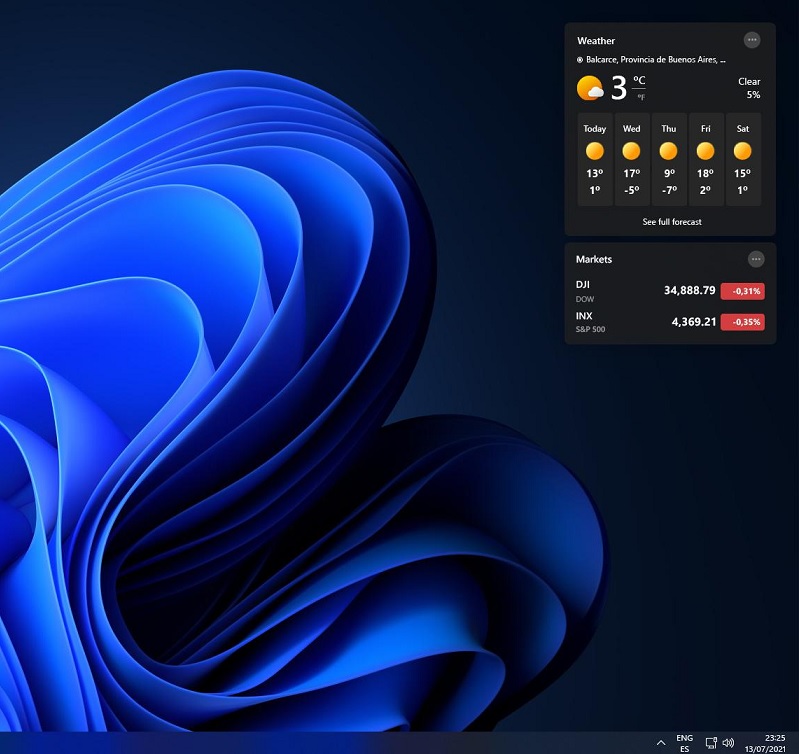 It's an opportunity for Microsoft to change how widgets can work on a PC. The ability to pin widgets to the desktop will significantly boost your productivity, and Microsoft is already working with developers to support third-party widgets on the desktop.
Of course, we may see this Widget upgrade delayed for a future update, but seeing significant Widgets improvements is encouraging. These improvements could arrive via Microsoft Store updates on all versions of Windows 11.
Like the existing widgets, these desktop widgets would be downloadable web-based programs that sit on your Windows desktop and show you instant information.
Widgets on desktop, what you need to know
Microsoft isn't killing off the "Widgets board" on Windows 11. Instead, it will let you pin widgets to the desktop. In a way, the feature would be similar to interactive widgets on iPad or Android widgets.
If you unpin a widget from the desktop, it's still available to Windows via the Widgets board; it's not pinned on the desktop.
In other words, the current widgets would still be on your device, but there won't be a shortcut on the desktop. You can right-click or tap-and-hold anywhere on the widgets in the widgets board and select the pin to desktop option to pin the widget to the desktop.
I understand that third-party widgets can also be pinned to the desktop, and Microsoft is already working with developers.
Widgets have gotten significantly better lately.
Last year, Microsoft added third-party widgets support to Windows 11 and published documentation to help developers build their widgets.
These third-party widgets are powered by the Adaptive Cards platform, which uses Microsoft's Chromium web technology as a companion experience for Win32 and PWA apps.
This move has opened the door to various third-party apps, and more widgets-related improvements could be announced shortly. Zac Bowden has also heard Microsoft is planning to improve widgets on Windows 11, and we could learn more about the next chapter of Widgets at the Build 2023 developer conference.