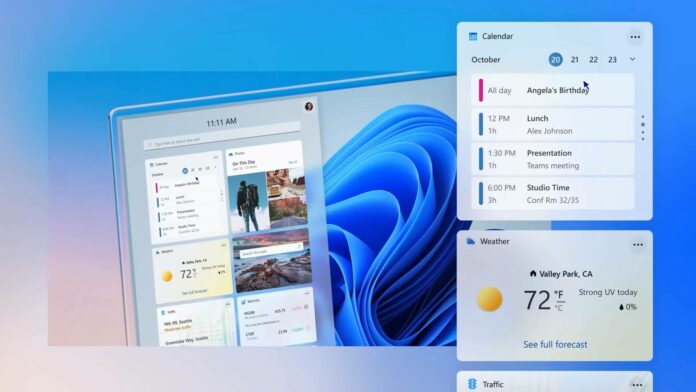 We have good news if you like the widgets board but need a better view of the widgets in Windows 11. Microsoft is rolling out a new update that enables full-screen widgets mode in Windows 11 22H2. A full-screen widget mode is finally available in the production channel, thanks to a recent web update that's available to download.
For those unaware, widgets are similar to the Windows Live tiles or "Widgets on Android" and iOS. Widgets have transformed how you interact with the home screens. Instead of tons of icons on the home screen, you can play with big and small widgets (boxes) to view specific information without opening the app.
The widgets concept isn't new. Windows had widgets support back in the Vista days, but they were called gadgets. While Windows Vista allows users to pin gadgets to the desktop, widget support is limited to the board. This makes widgets less valuable, but Microsoft is exploring new ways so the feature can benefit its users and developers.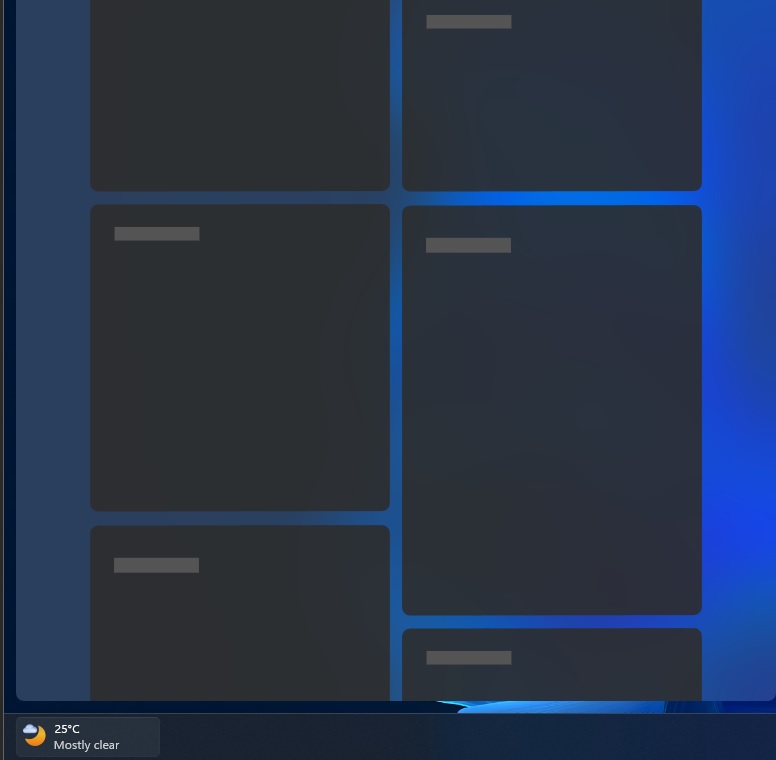 On Windows 11, the widgets board can be accessed via the taskbar. We have a tiny widget icon next to the Start menu that lets you access the board, which opens on the left side of the screen by default.
If you're on Windows 11 22H2, a new Windows Web Experience Pack (423.2300.0.0) is available via the Microsoft Store. This update adds a new "Expand" button to the top right of the widgets board. When you click the button, it opens Windows Widgets on the entire desktop.
You can try out this new view of widgets covering your desktop by checking for updates in the Microsoft Store.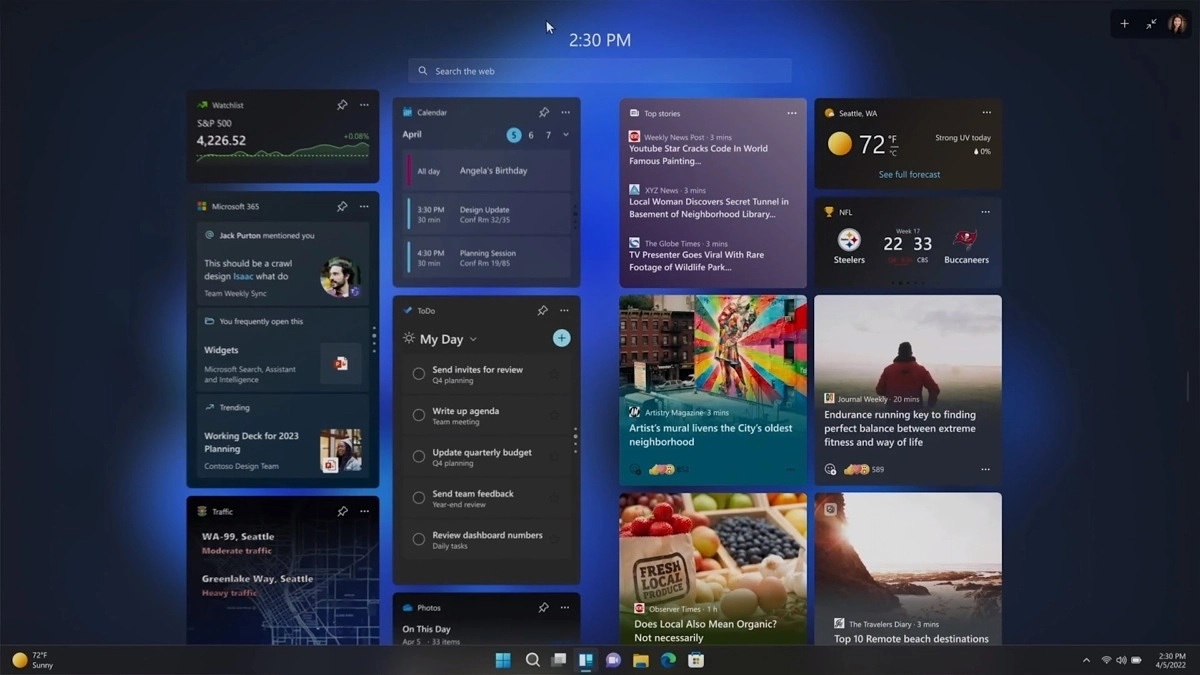 If you're a member of the Windows Insider program, you can also try new third-party widgets, including the Facebook widget.
Third-party widgets are coming to Windows 11
According to internal information, widget usage hasn't skyrocketed since Windows 11 22H2. Most people still prefer to use Windows without interacting with the widgets.
However, Microsoft believes that widgets are in trend currently, and it has no plans to give up on the idea anytime soon. This is likely why widgets are set for significant upgrades shortly, and third-party widgets could play a big role in Microsoft's long-term vision for the feature.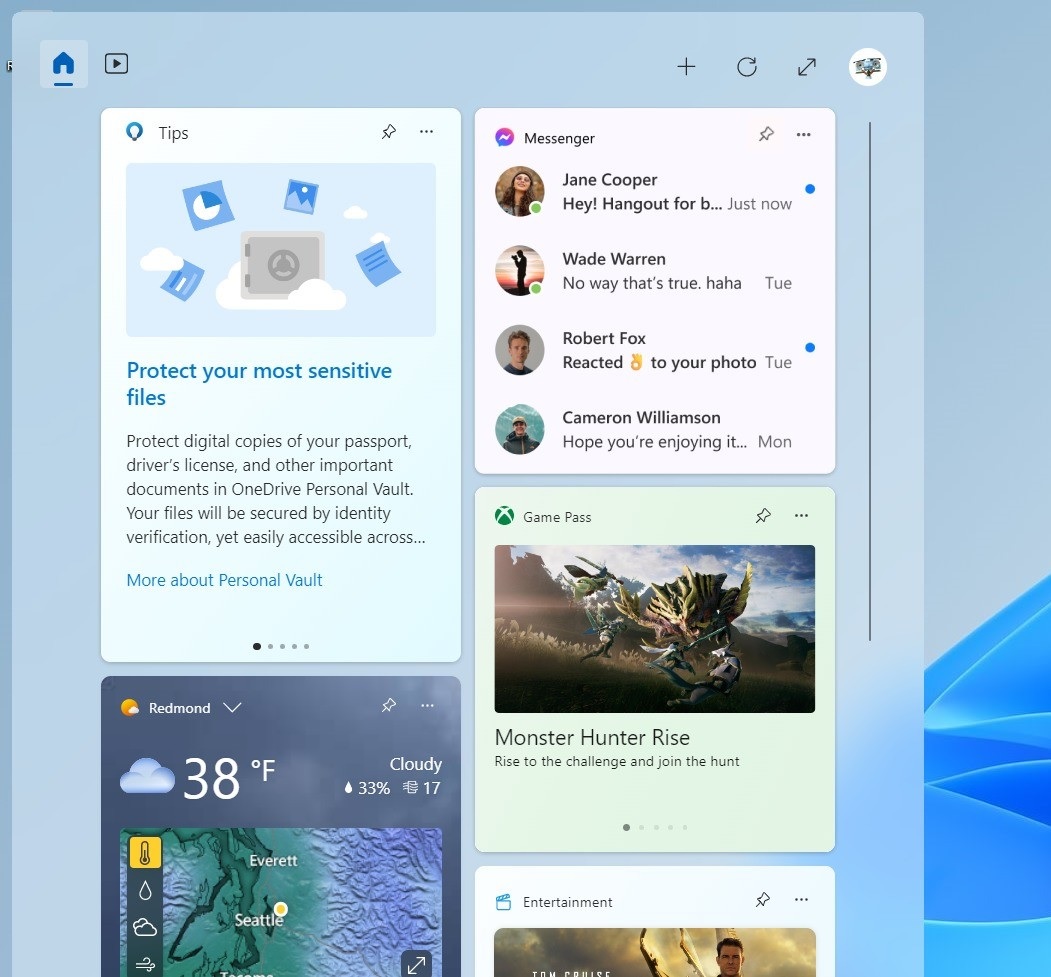 The first third-party widget is from Facebook, allowing you to view Messenger conversations directly in the Widgets board. The Messenger widget is based on the Windows App SDK 1.2, and users can also rely on it to view unread messages.
Third-party widget support is currently limited to testers in the Windows Insider program, but a wider rollout is expected later this year.