Microsoft recently replaced its full-fledged Weather UWP app with web-based MSN.com's weather web page on Windows 11.
PWAs, which are smaller and require less bandwidth than traditional desktop or UWP apps, have been gaining popularity due to their efficient use of caching. However, the switch to a PWA has led to ads across the app and a noticeable drop in performance.
Following the update, the previously ad-free Weather client started displaying ad banners, a change that affected free users and those who had subscribed to Microsoft 365. The "ads" in an app like Weather were unacceptable to users, and many expressed their outrage in the Feedback Hub.
Responding to the overwhelming feedback on social media and its feedback platform, Microsoft has quietly decided to roll back the change from the app's homepage.
This means that you will no longer encounter banner ads when accessing the homepage of the Weather app. However, in our tests, we observed that it continues to appear on other pages of Windows 11 Weather, such as the forecast page and Life (Health and Safety dashboard).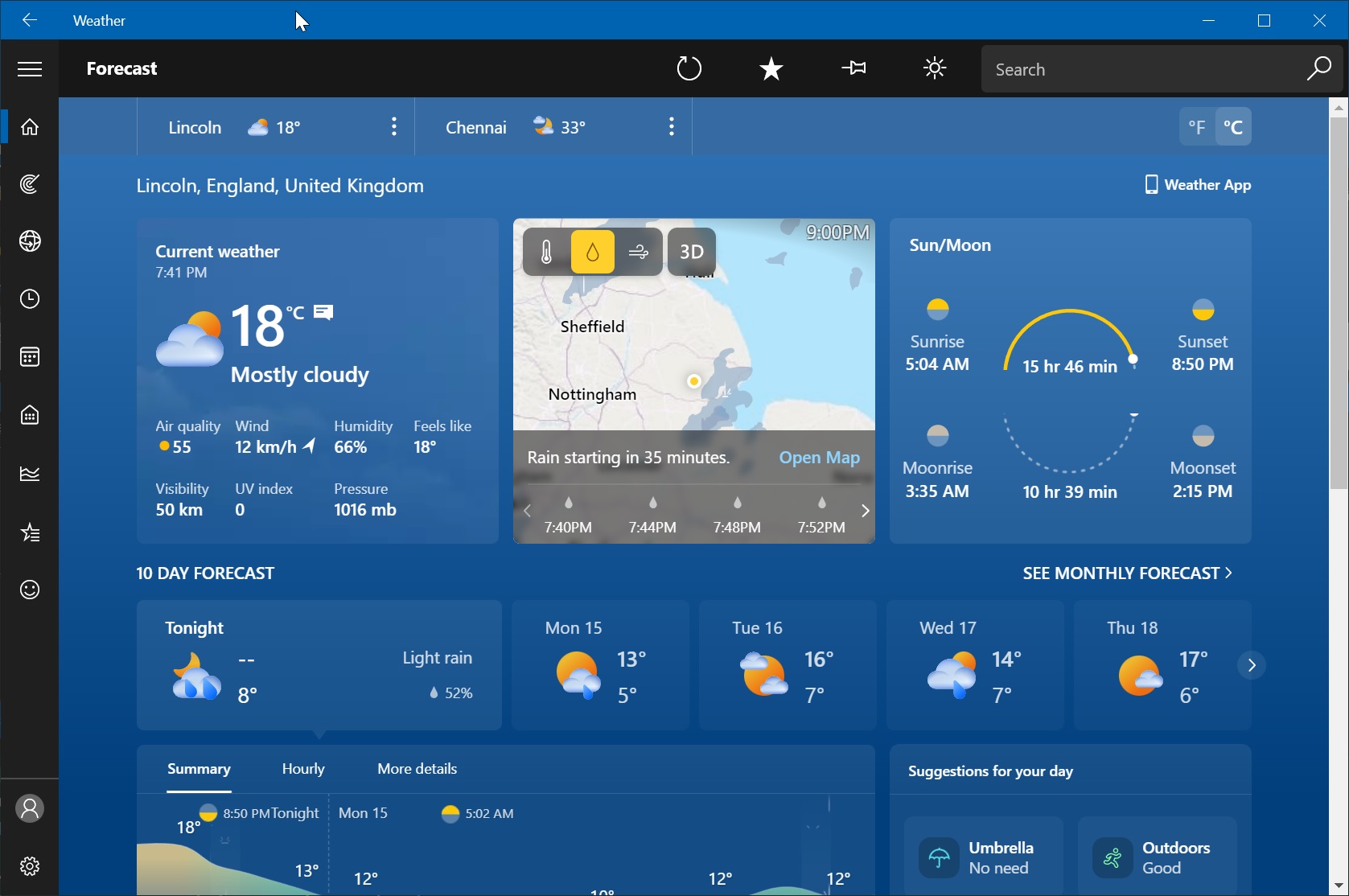 The tech giant hopes to strike a balance between user experience and revenue generation, recognizing the concerns many on social media have raised.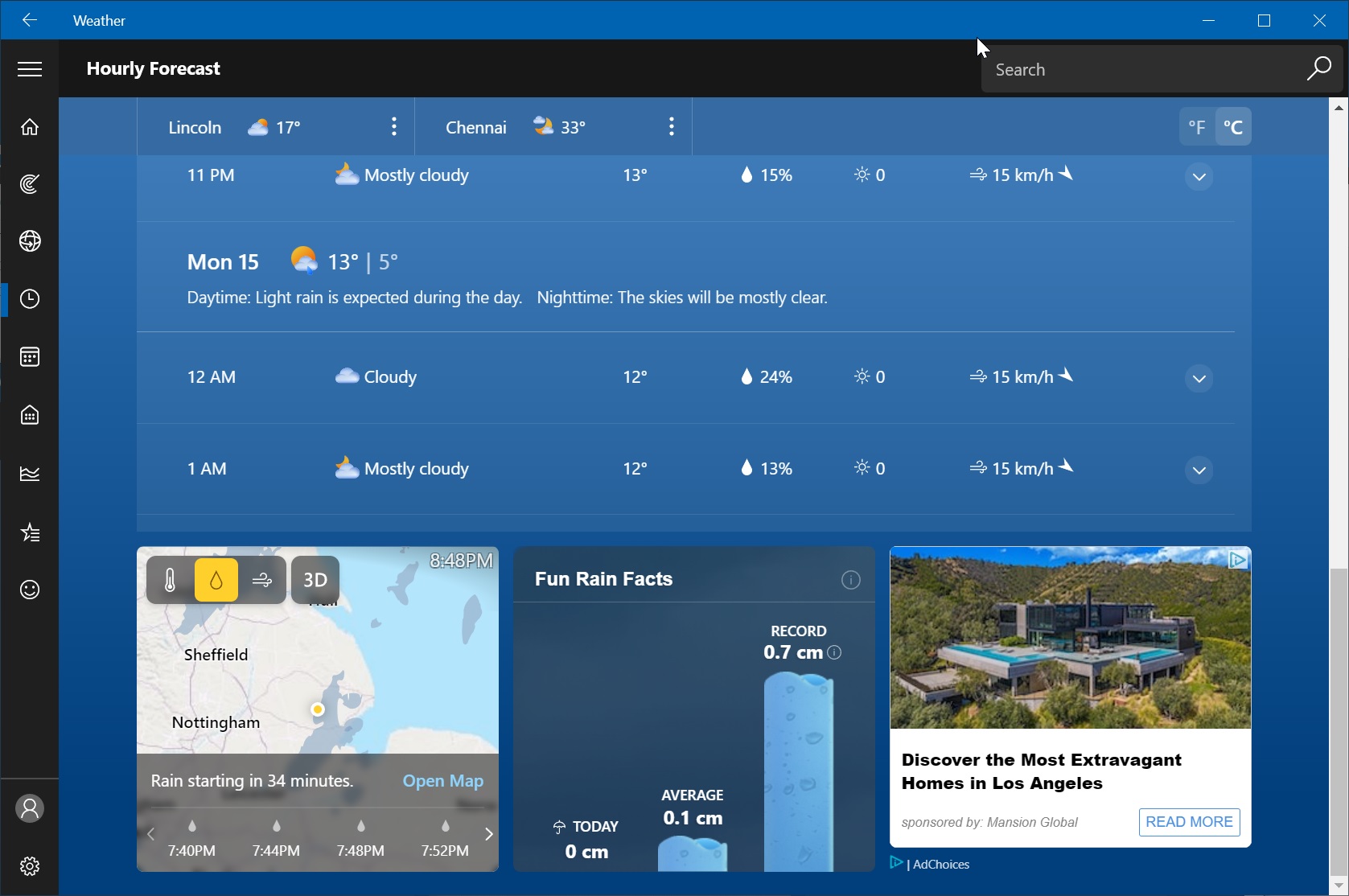 There has been no word from Microsoft, but sources informed us the ads would appear on the Weather app on all editions and versions of Windows. This includes Windows 11 and Windows 10. A source also stated that ads would be interest-based, meaning cookies from your MSN history will be used to display personalized ads.
While reducing ads in one of the inbox apps demonstrates Microsoft's commitment to addressing user feedback, seeing ads in apps like Weather is still disappointing.
Ads in other apps like Microsoft Edge
Microsoft is getting more aggressive with its push to display adverts across the desktop platform.
Earlier this year, Microsoft experimented with a banner in Chromium Edge that prompts you with a full-page ad recommending Microsoft's browser when they try to download Google Chrome.
Another pop-up-like alert appears in Edge's address bar and prompts Bing AI chat when using Google Bard. This time, you can dismiss the warning and continue to use Bard, but the same warning will reappear when you revisit Google's assistant.
A quick search on Feedback Hub shows that users are increasingly getting frustrated with ads in Windows. Many have criticized Microsoft for full-page ads that will likely prevent anyone from using Edge and other native apps.