Windows fans have long been requesting a built-in screen recording feature, but Microsoft has been reluctant to provide one. Microsoft recently introduced a native screen recorder in the latest update to the Snipping Tool, which is good news for those waiting for an easy and convenient way to record their screens.
Enabled by default, Microsoft is now internally working on a new keyboard shortcut that will immediately start Windows 11's screen recorder. This feature is long overdue, and it's finally heading to Windows 11 in the coming weeks. The feature appeared in the internal builds, and Microsoft is expected to announce it officially.
As you're probably aware, Snipping Tool is included in all installations of Windows 11, and you can use it by launching the app through Windows Search or the Start menu. In Snipping Tool, you need to select "Record" to capture the entire screen or selected region of the screen and save the video locally.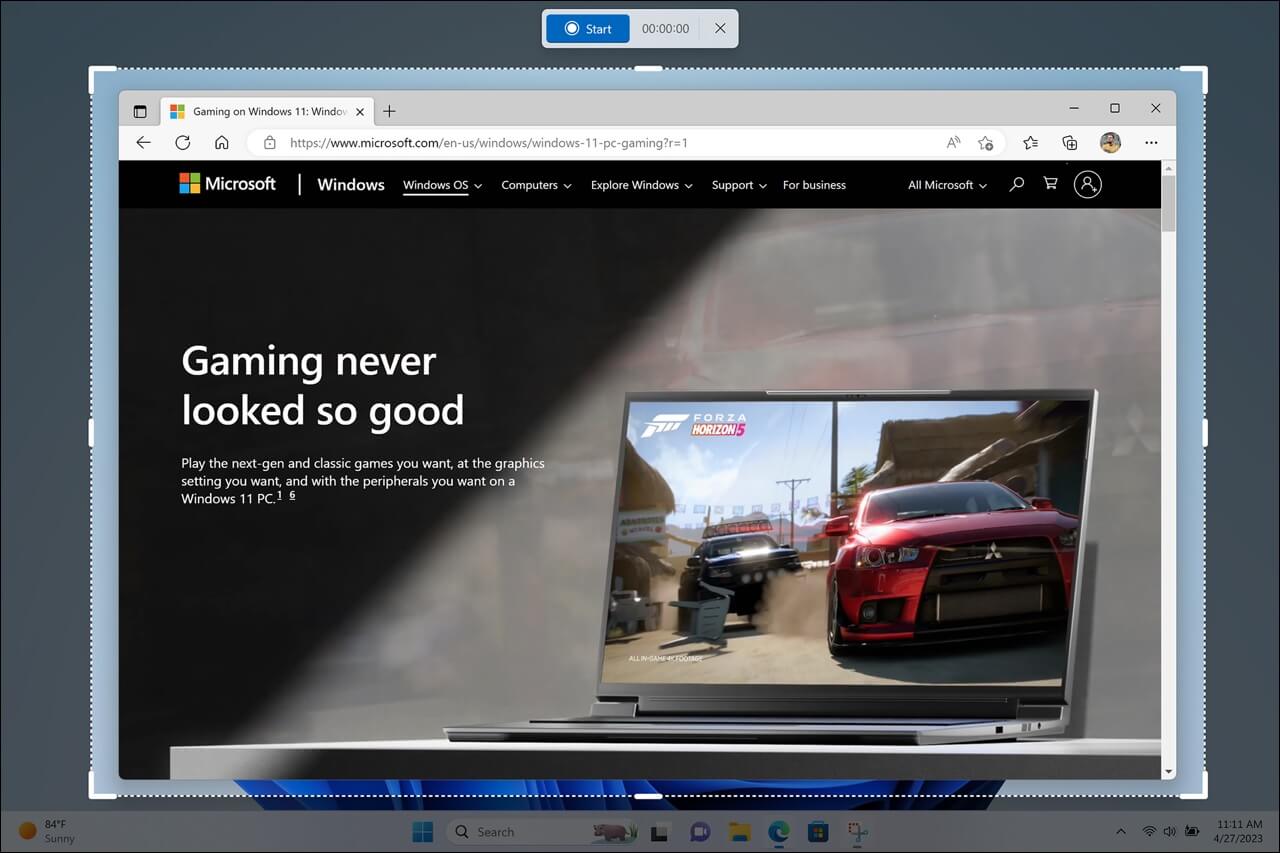 Microsoft is ready to release a new keyboard shortcut (Win + Shift + R) to launch the screen recorder. Pressing the keyboard shortcut brings up the alert popup that you're about to start recording, and then you can tap on Record to start the recording. To stop a recording, simply it "Stop."
This is just like taking a screenshot. You can view the screen recording or share it as a media file. Notably, this keyboard shortcut doesn't work at the moment, and it's apparently not ready for primetime.
Of course, there have been many ways of recording screens in Windows, with Game Bar and third-party tools like ShareX commonly used. But the Snipping Tool is a much better way to achieve this, and it has also gotten better in terms of performance, making it much better than other apps.
It is worth noting that Microsoft is working on many nifty tools for Windows 11. For example, one of the latest updates added the "End task" button to the taskbar. This allows anyone to force quit apps directly from the taskbar.
Previously, users were required to open Task Manager, navigate through the long list of running processes, and then select the app to kill it. Task Manager is also getting improvements, including a new shortcut to generate live kernel dumps for debugging problems.
We're regularly digging through Windows 11 preview builds, so stay tuned as we discover more features in the coming weeks!