Remember the infamous blue screen pop-ups that take over your screen on Windows 10? Those nag screens are back as Microsoft has once again resorted to its aggressive tactic of promoting services like Office 365. We have noticed a surge in these unwanted promotions since installing Windows 10's March update (KB5023696).
After installing the latest March 2023 update, we encountered prompts on multiple PCs urging us to "Finish setting up your PC" and "Get even more out of Windows" by subscribing to Microsoft 365 service. Microsoft even offered us one month's free trial. The same prompt also appeared on devices that already use Microsoft 365 subscriptions.
The pop-up resembles Windows 10's first boot experience, and Microsoft has been using it to highlight several services offered in the OS, such as Windows Hello, Phone Link, Microsoft 365 and OneDrive. Previously, the company also advertised Cortana, but those ads have been taken down as Microsoft has practically given up on its digital assistant.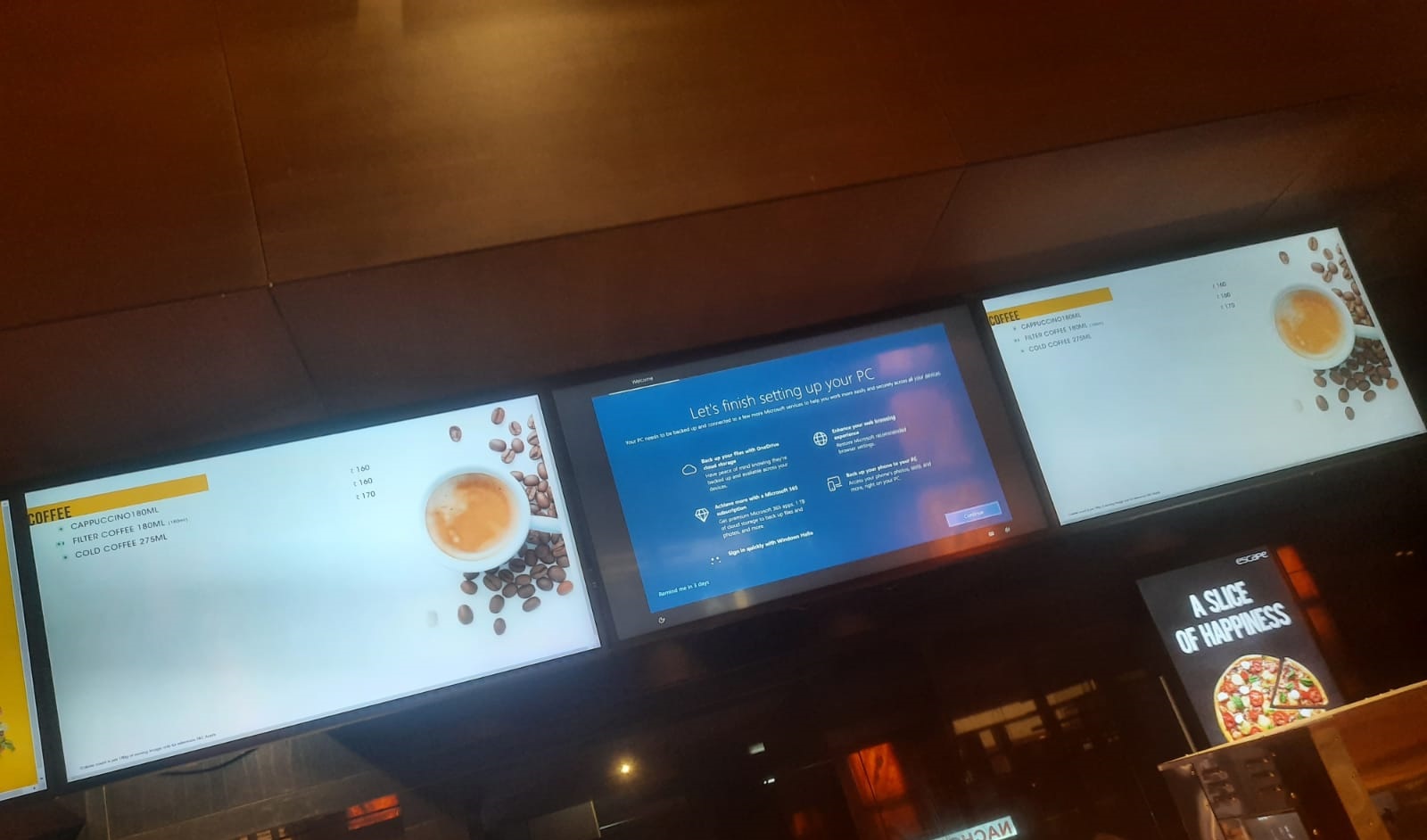 It is worth noting that these full-screen pop-ups are nothing new and have been around since 2018. This 'feature' was first added to Windows 10 with Microsoft's May 2018 Update as a unique post-update setup experience. Initially, the idea was to display this screen on the first boot of a new device or after the clean installation of Windows 10.
However, those plans have now changed, and Microsoft started using these 'notifications' or recommendations to help users discover more of Windows 10 features. While you can skip the prompt by hitting the  "Skip for now" button, it'll reappear after a few days.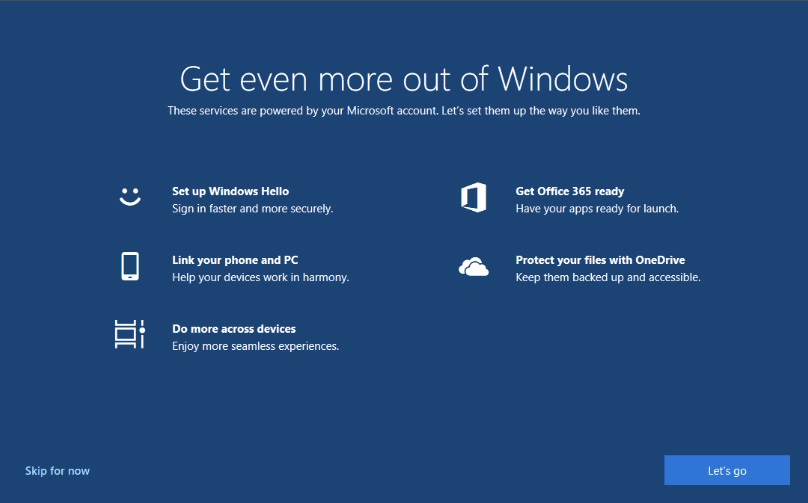 The best way to deal with these prompts is to review all the slides and dismiss Microsoft's recommendation on the last page.
In some cases, you may be able to bypass it entirely by heading to Windows 10 Settings > Notifications & actions and unchecking the 'Suggest ways I can finish setting up my device to get the most out of Windows' option.
Several users informed us about the sudden surge in these alerts. One user described the experience as terrifying because these screens worryingly resemble the first boot experience, leading many to believe that the device has been reset.
It is worth noting that these full-screen nags are present on Windows 11, and Microsoft has also used full-screen notifications to push Windows 11 upgrades to Windows 10 users.