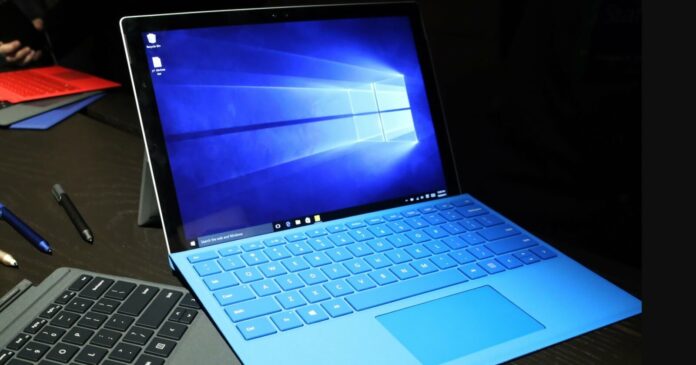 Windows 10 KB5023696 is now rolling out to the PCs in the production channel. This release is part of the March 2023 Patch Tuesday cycle, and it doesn't come with massive bug fixes or improvements. Microsoft has also posted download links for Windows 10 KB5023696 offline installers.
KB5023696 is a Patch Tuesday release, and it's not supposed to contain groundbreaking tweaks. However, that doesn't necessarily mean exciting changes are missing in Windows 10 updates. There are plenty of improvements in the update, including Windows Spotlight tweaks.
That's because Microsoft has included all bug fixes from February 2023 update in Windows 10's March 2023 Patch. So what's new in the latest Patch Tuesday release for the operating system? As per the release notes, the Windows Spotlight feature is improving in the latest update.
For those unaware, Windows Spotlight is a feature that keeps your Windows 10 lock screen most aesthetically. It brings the best of beautiful Bing wallpapers, themes, and background images to the lock screen. These backgrounds automatically get downloaded and appear on your screen before you log in.
These Spotlight backgrounds also include pop-ups or informational links. With today's patch, Microsoft says it's improving the experience by opening the informational links faster. This change appears to be related to Microsoft Edge and lock screen web service and doesn't affect any other feature of the OS.
You can install the update on any Windows 10 20H2 or newer machine. If you're on version 22H2, you will get Build 19045.2728. Likewise, if you're still on Windows 10 21H2, you will get Build 19044.2728. Version 20H2 is getting Build 19042.2728 today, but it's only available for enterprises.
(For those on Windows 11, remember there's an update for your PC too. However, it's a different patch with several new features. Version 22H2 is getting KB5023706 with Moment 2 features, and the original version 21H2 is getting bug fixes).
On Windows 10, you'll see the following updates when you check for updates today:
2023-03 Cumulative Update for Windows 10 Version 22H2 for x64-based Systems (KB5023696)
Or
2023-03 Cumulative Update for Windows 10 Version 21H2 for x64-based Systems (KB5023696)
Download Links for Windows 10 KB5023696
Windows 10 KB5023696 Direct Download Links: 64-bit and 32-bit (x86).
Windows 10 KB5023696 (Build 19045.2728) Full Changelog
Microsoft has resolved a problem with the Appx State Repository that affected user sign-in speed in multi-user environments like FSLogix. The problem occurred when some data was left behind after removing a user profile, causing the database to grow over time.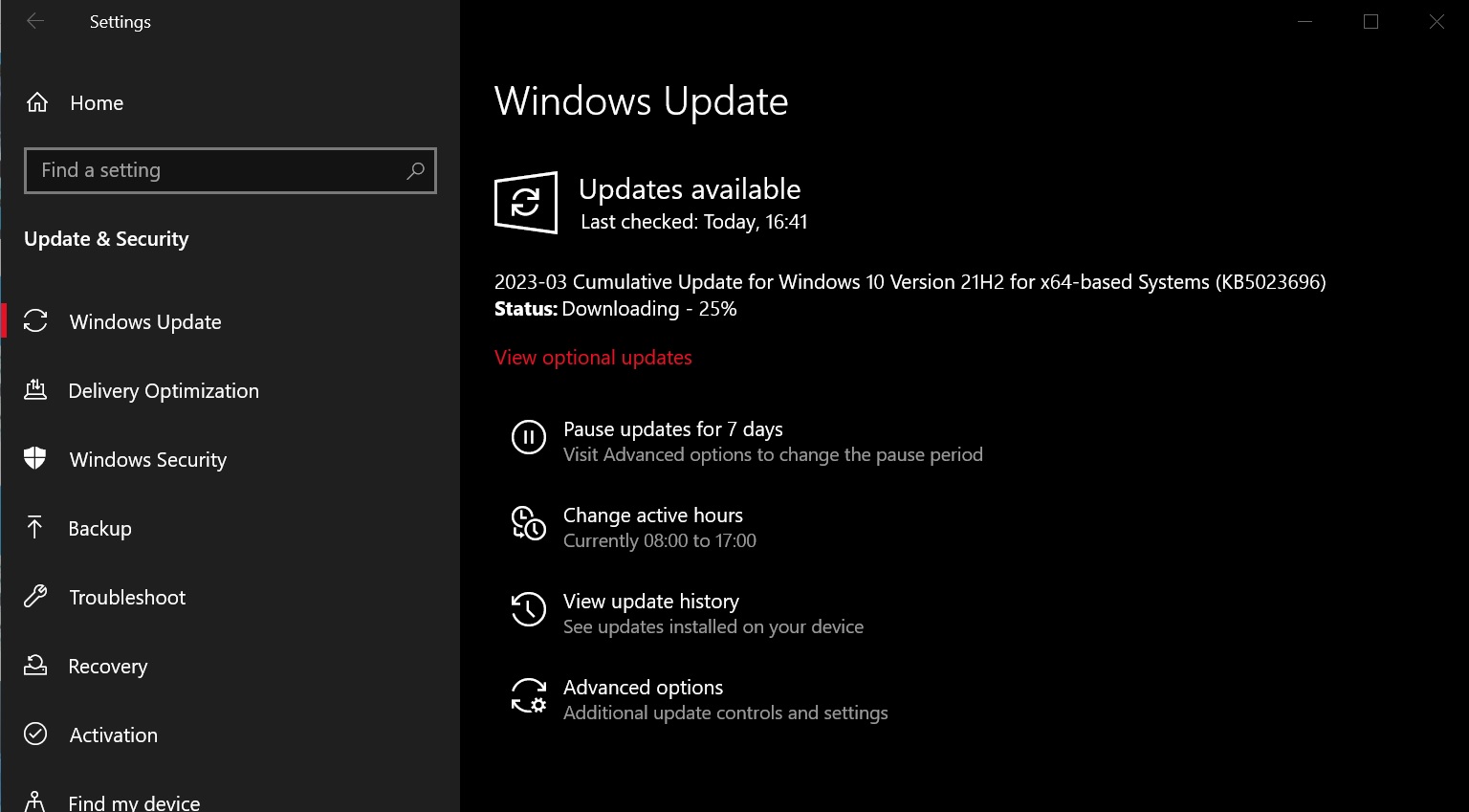 The company has also fixed an issue with the United Mexican States changing daylight saving time for 2023. Additionally, it has fixed a deadlock issue that affected COM+ applications. A deadlock is a resource conflict between two or more threads.
The update includes several other important bug fixes, such as:
Preventing non-error messages from being logged in cbs.log
Improving the Remove-Item cmdlet for Microsoft OneDrive folders
Ensuring file names have the correct letter case (uppercase or lowercase) in AppV
Removing conflicting policies for Microsoft Edge when using MDMWinsOverGPFlag in Intune
Enabling bulk provisioning with Azure Active Directory (Azure AD) using a provisioning package
Reporting the Windows Defender Application Control (WDAC) user mode policy's enforcement status in MSInfo.exe correctly
Preventing LSASS from stopping responding after running Sysprep on a domain-joined machine.
Last, Microsoft fixed an issue affecting virtual machines (VM). They stopped responding when you added a new disk to a storage pool in thin provisioning scenarios.
After installing the update, Microsoft confirmed a bug that could leave some devices without Microsoft Edge. The problem affects devices with Windows installations created from custom offline media or custom ISO images. It happens when this update is added to the image without installing the SSU released on March 29, 2021 or later.
This problem does not affect devices that get updates directly from Windows Update. This includes devices using Windows Update for Business. Any device connecting to Windows Update should always get the latest SSU and LCU without extra steps.
Potential gaming performance issues
User reports claim Microsoft has enabled Windows 11's controversial features like Virtualization-based Security (VBS) or Core Isolation/Memory Integrity in Windows 10's latest update. This feature was turned on by default for some users who clean-installed Windows 10 22H2.
This means some games may run slower than usual, but you can deal with the potential gaming issues by turning off these features from Windows 10's optional features tab and Windows Security app.