The latest Windows 11 preview update revealed three new features to the operating system soon. It includes Cloud PC integration in Task View, a dedicated settings hub for USB4 devices, and demand in-place upgrades, a new way to perform in-place upgrades directly from Settings.
As you're probably aware, Microsoft is working on new features for Windows 11 and the next generation of Windows simultaneously. Windows 11 users can expect new features monthly through cumulative updates. However, Windows 12 features will not be available in Windows 11 22H2 builds, and some may not even be included in the final version.
This article looks at new Windows 11 features that should ship in the fall of 2023. The first major change we noticed in the preview builds is the "Cloud PC Task View" integration which can be enabled in the Settings app. When you turn on this optional feature, you can access Cloud PC apps via the Win + Tab interface.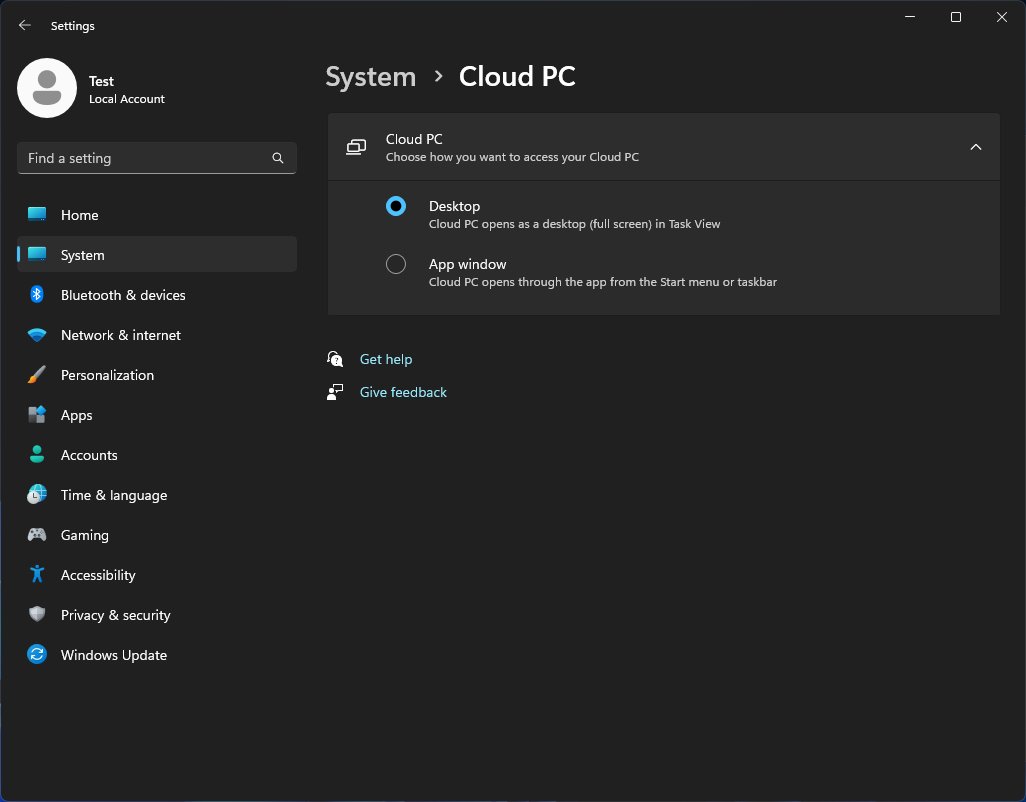 For those unaware, Cloud PC allows users to access a Windows desktop from any device and location. It uses Microsoft Azure to host virtual machines in the cloud, and it is part of Windows 365, which automatically creates and manages Cloud PCs for users.
Microsoft says the service offers productivity, security, collaboration, cost-efficiency and flexibility benefits. In a future Windows 11 release, Microsoft is making it easier to access the feature by bringing it to the Task View interface.
Demand in-place upgrade is coming to Windows 11
When a repair solution is available, you can use Windows 11's upcoming in-place upgrade feature to attempt to fix system component corruption by reinstalling the current version of Windows. Your apps, documents, and settings will be preserved.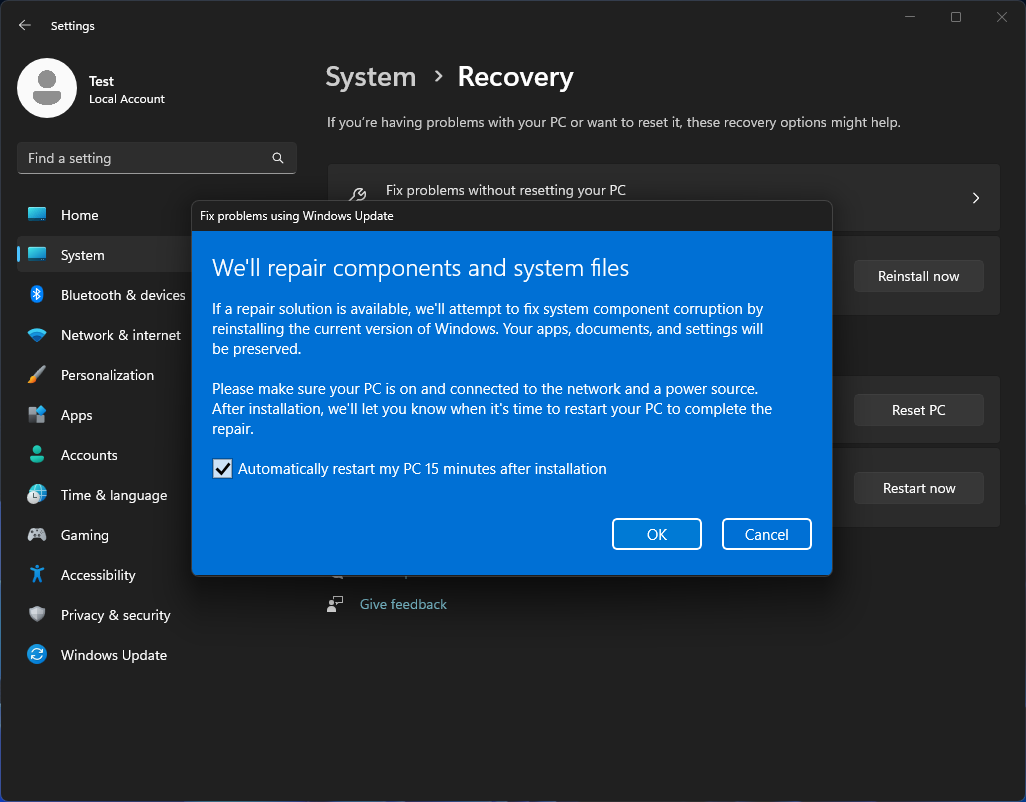 However, Microsoft says the feature works only when the PC is on and connected to the network. After installation, you must restart your PC to complete the repair.
Previously, the in-place feature was offered to users via Windows Media Creation Tool and worked similarly. Microsoft is bringing the same functionality to Windows Settings app, making it easier to repair your installation with an in-place upgrade option.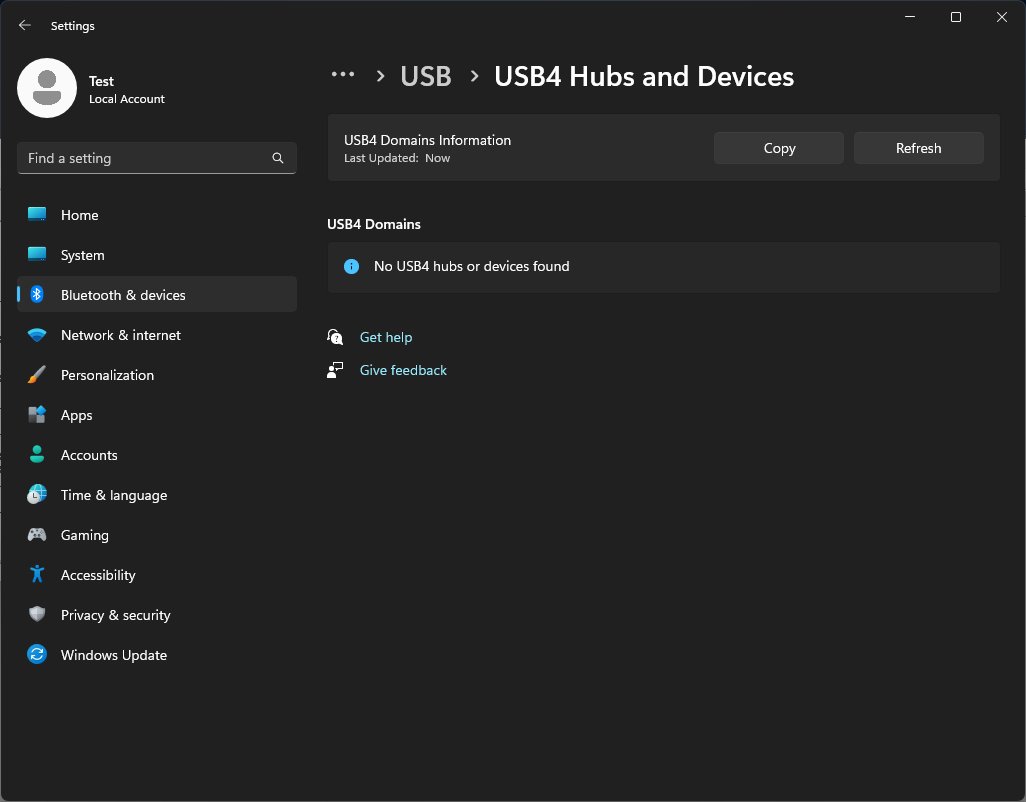 The third new feature is the "USB4 Hubs and Devices" page in Windows Settings.
As the name suggests, this page will let you manage your USB4 devices in one place with options like refresh, copy device information, and eject.
As per Microsoft documentation, a USB4 domain comprises a USB4 host router and connected USB4 device routers. It can also be viewed in Windows Device Manager, but a more user-friendly tool is now available in Windows Settings.