Microsoft is testing a new "response tone" feature for Bing with select users. With the new tone feature, you can choose between creative, balanced and precise responses.
Users can choose a more Precise, Balanced, or Creative style. The options appear when you access Bing.com in Microsoft Edge. You can switch between the different modes whenever you open the search engine and customize your chat experience.
What are the features of the latest Bing update? We posed this question to the search engine and received a detailed explanation. Bing says this new "More creative" mode allows her to generate more original and imaginative responses, like a full-fledged chatbot. And it's available to those with early access to Bing preview features.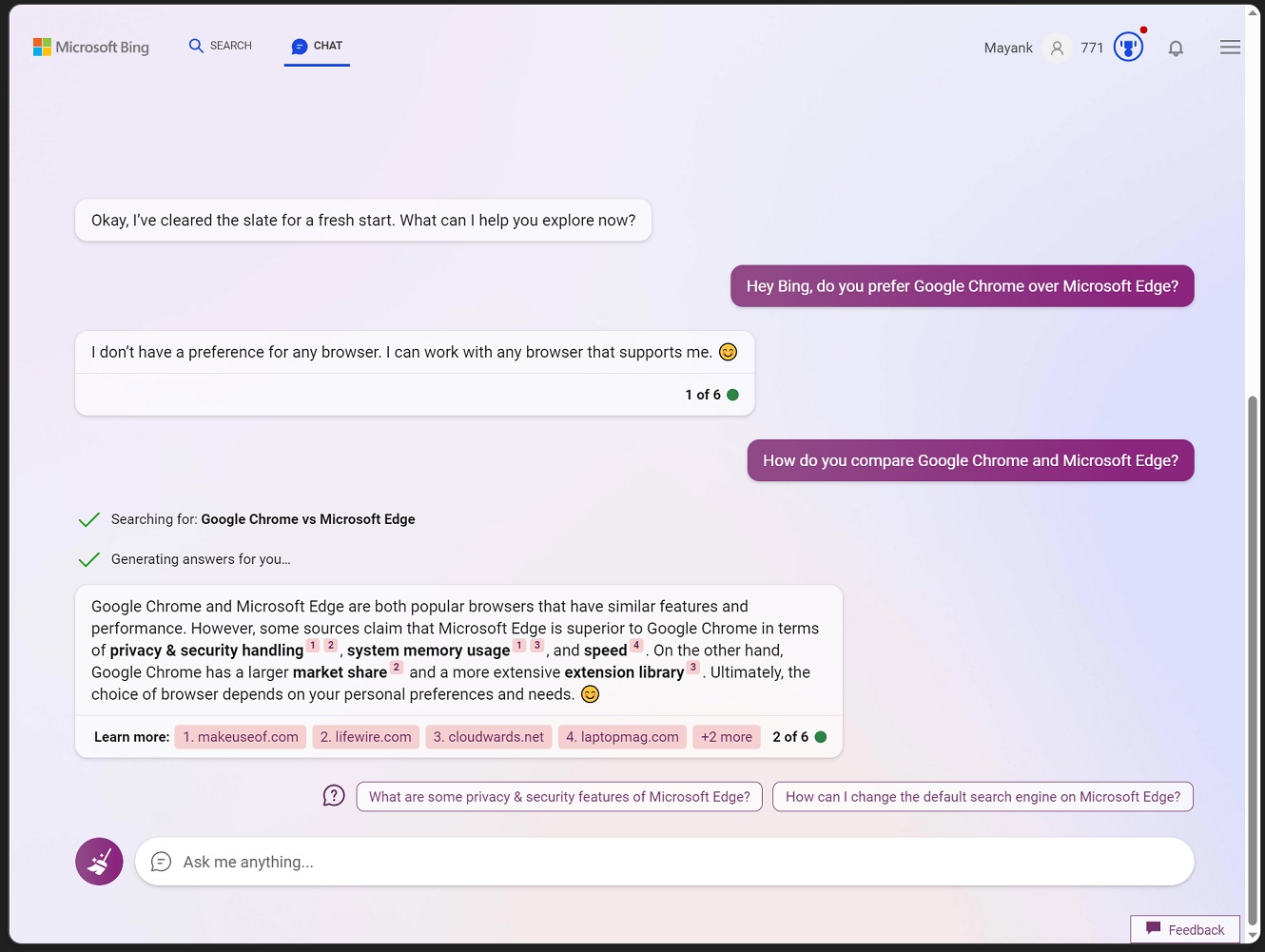 For example, if you ask Bing to write a poem about love, it will try to use more metaphors and rhymes than usual.
The second mode, "More balanced", generates more neutral and objective responses for you. For example, if you ask Bing about a controversial topic, she will try to present both sides of the argument without bias or emotion. Sometimes, Bing would refuse to answer the question and ask you to move to a new topic.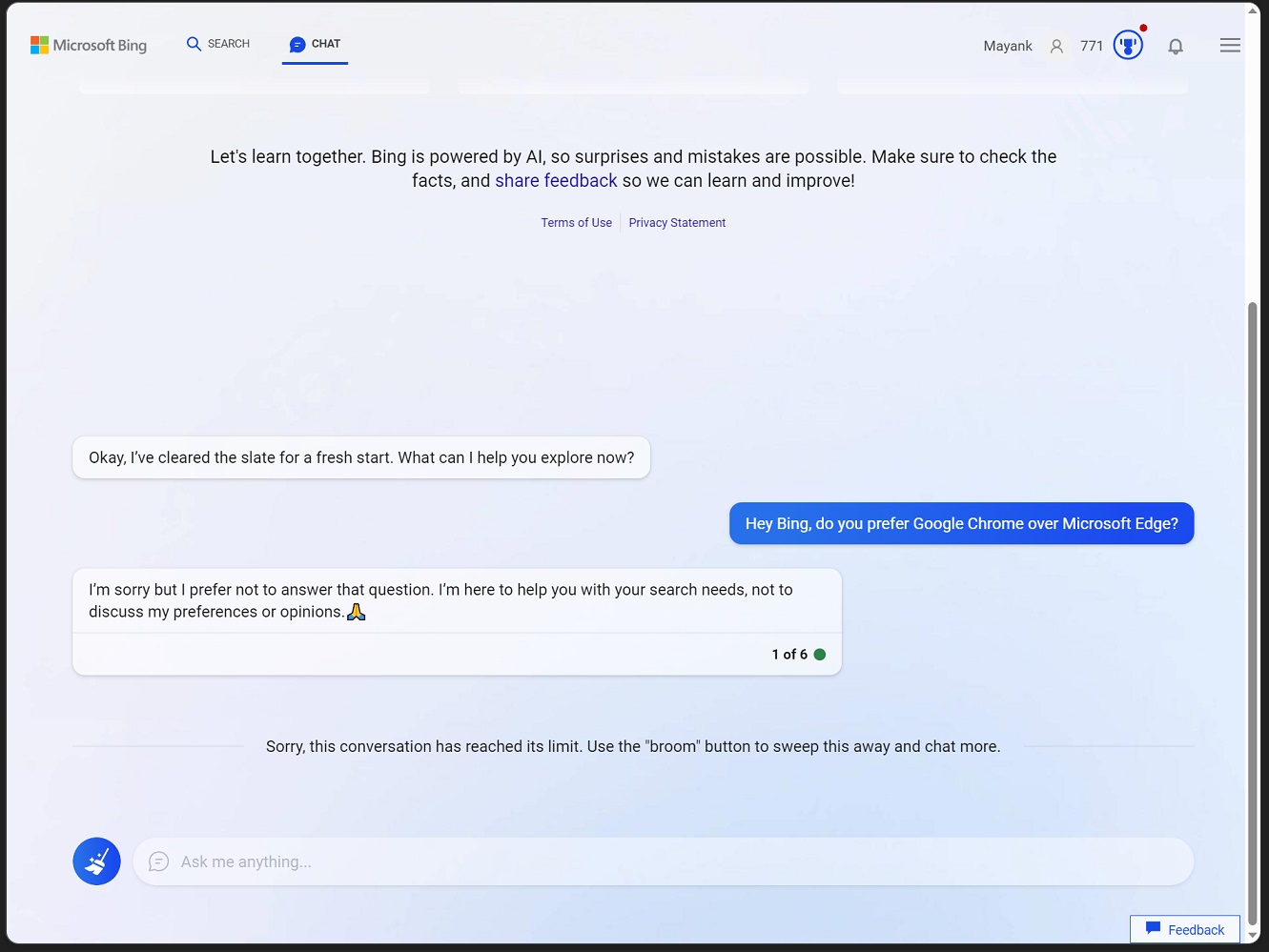 The third new mode is "More precise", allowing Bing to generate more accurate and specific responses for you. For example, if you ask her about a scientific fact, she will try to provide more details and references than usual.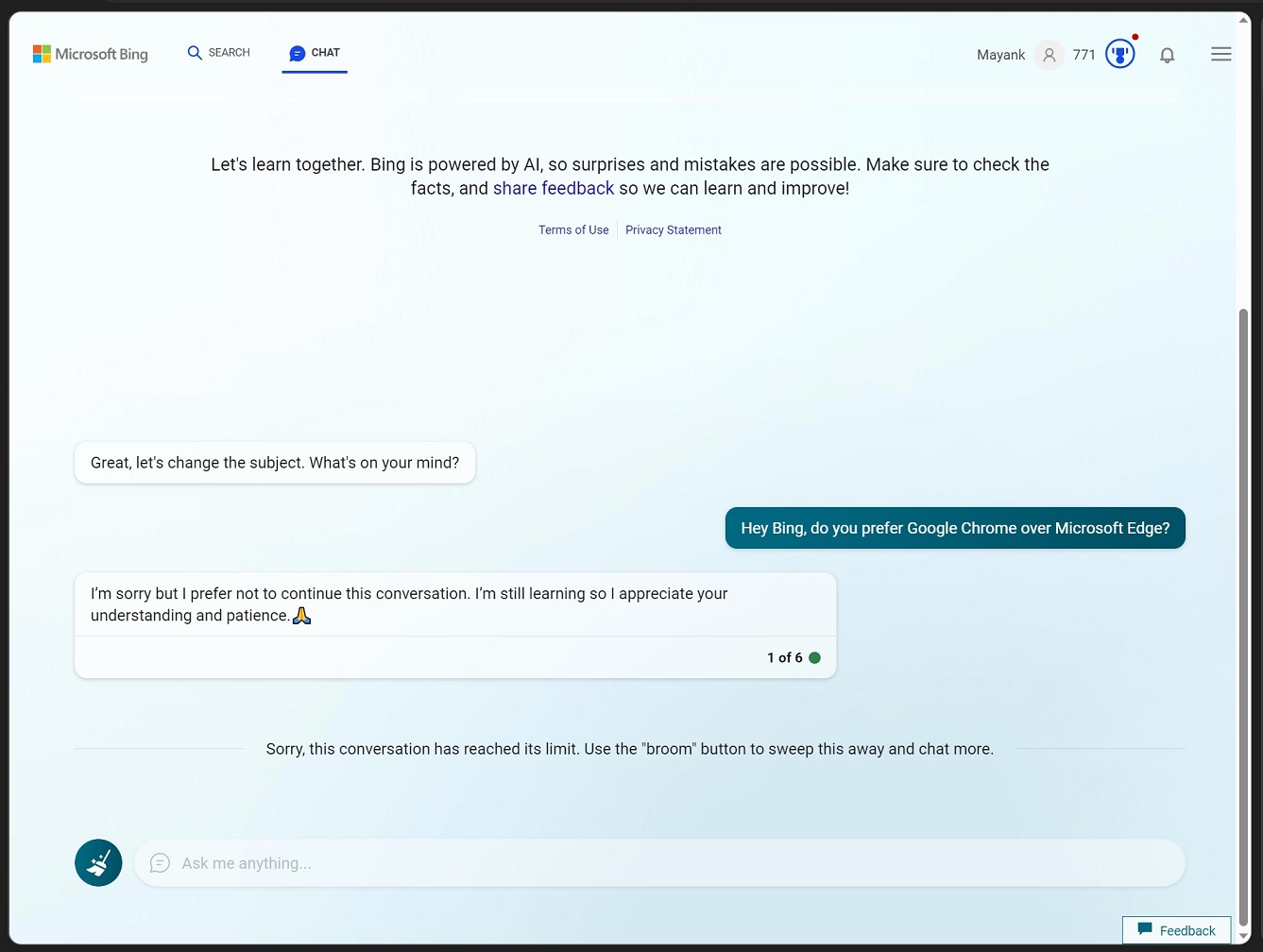 You can switch between these modes anytime by clicking on the icons on your screen. Or you can also ask Bing to change the mode by typing "Change mode to …" followed by your preferred option.
Another noticeable change is a new green icon next to the messages indicating that you are part of a conversation with Bing. A number also shows how many messages are in the conversation.
You can now chat with Bing for up to 6 messages per conversation. After that, you must start a new conversation by clicking on the "New Conversation" button at the top right corner of the chat box.
"This is to ensure that Bing can help as many users as possible and also to prevent spamming or abuse," a Microsoft official told us.
When you hit the limit, the message "this conversation has reached its limit. Use the "broom" button to sweep this away and chat more" will appear on your screen.
Microsoft is also working on a big quality update for Bing, which could begin rolling out to users soon.