Microsoft's latest campaign to force you to use its Edge browser is annoying and can turn users away instead. In the latest version of Outlook for iPhone, Microsoft uses pop-ups to push Microsoft Edge when users try to access links, documents and similar files supported by its browser.
Microsoft plans to convince you and millions of others on iOS to switch from your current browser to Edge if you use Outlook. On iOS, you may likely have Chrome or Safari as the default browser, but Microsoft wants you to try Edge, especially if you rely on its email client.
For example, you may want to use Safari, but if you open any link in Outlook, you'll be asked to use Edge instead. And given frequent pop-ups for different file types, you won't like it. According to our testing, Microsoft has rolled out this feature to all Outlook users, but we don't know when this happened.
If you believe the company, Microsoft is doing it because it wants you to experience "fast & secure browsing", which is possible only when you switch to Edge. This tactic might have triggered a notice from antitrust regulators if it had happened a couple of decades ago.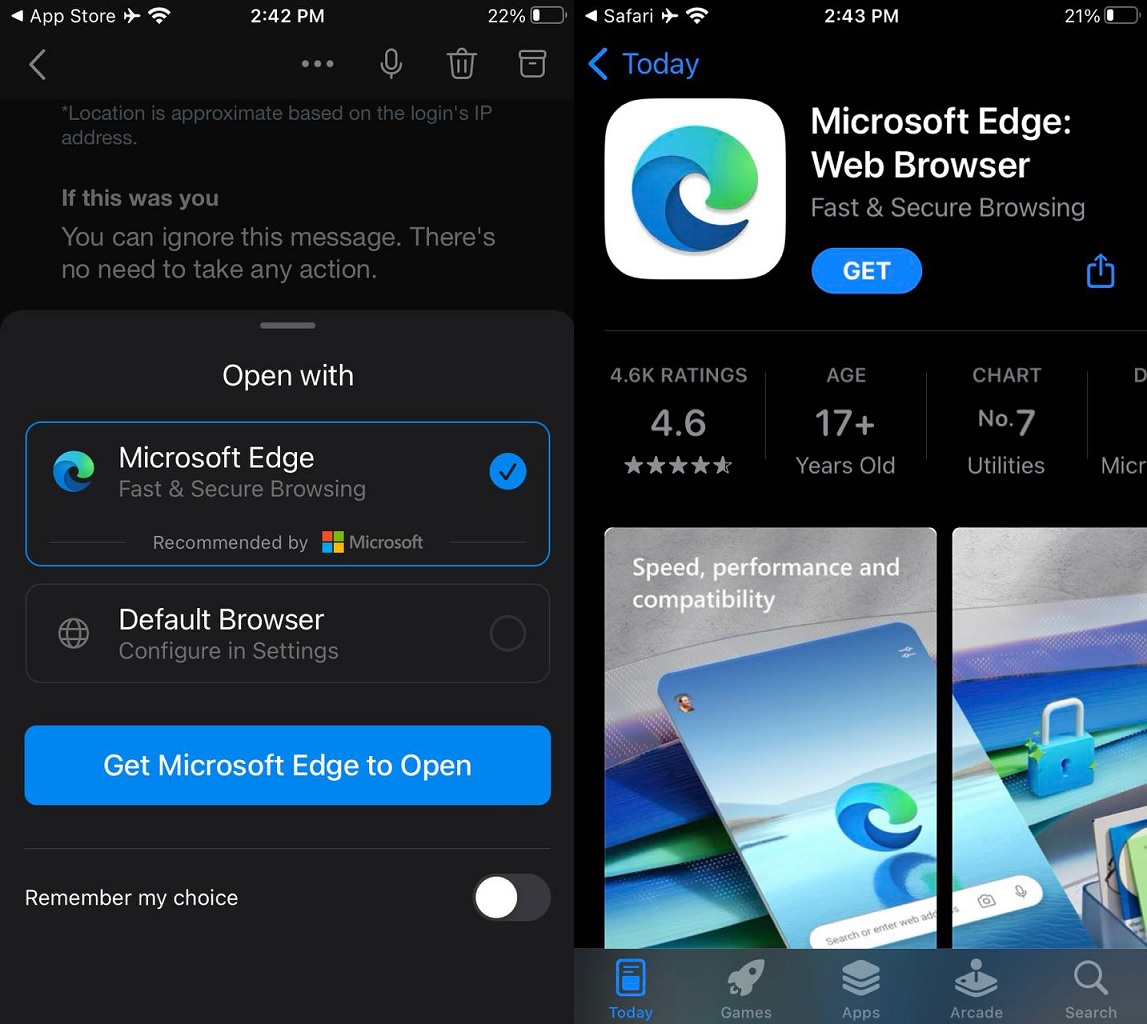 Meanwhile, Microsoft is unlikely to gain much market share if they try to push its Edge browser via Outlook. Fortunately, you can select the "Remember my choice" option and turn off the pop-up, but you'll need to do it for all supported file types, including PDF documents.
Microsoft's rival Google is also engaged in similar tactics to gain market share on desktop and mobile platforms. However, a company like Microsoft should have learned from its experience that building better software (Edge is already a great browser), not using aggressive tactics, is the way to do better in the niche.
It is worth noting that Microsoft's policies are even aggressive on its platform. We have seen pop-ups promoting the Edge browser directly on the taskbar on Windows.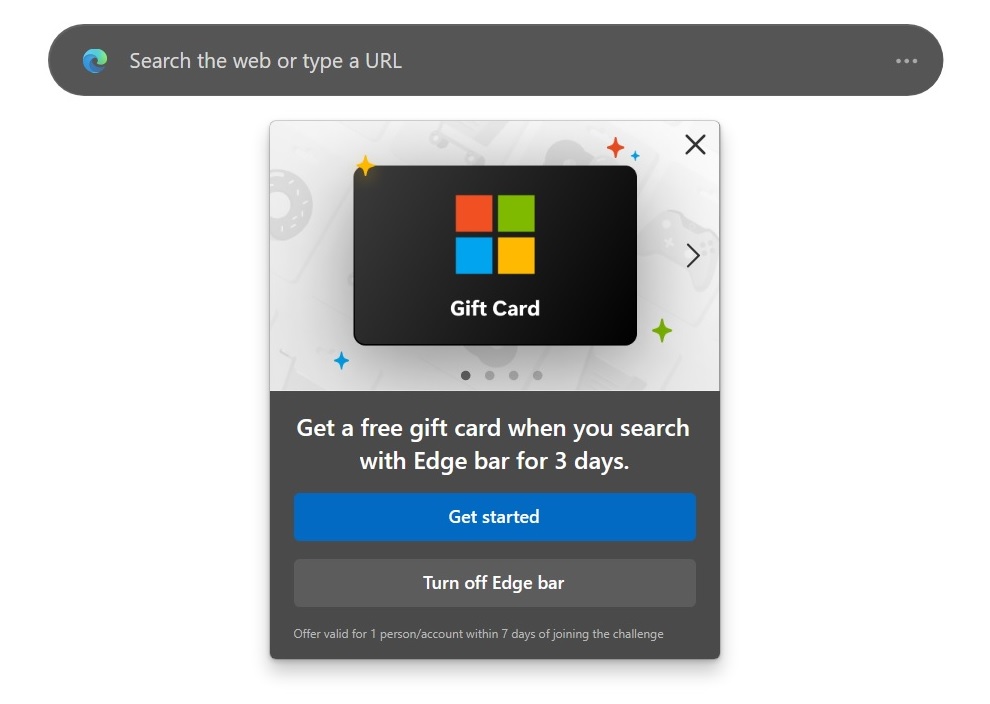 Microsoft recently started offering "Gift cards" to those who use Edge as their default browser and pin the "Edge bar" to the desktop.
Microsoft Edge is a fantastic browser and better than Google Chrome in many ways. Still, we're not a big fan of Microsoft's desperate attempt to promote Edge, especially when Windows 11's default browser is doing pretty well on desktop platforms with over eleven percent share.