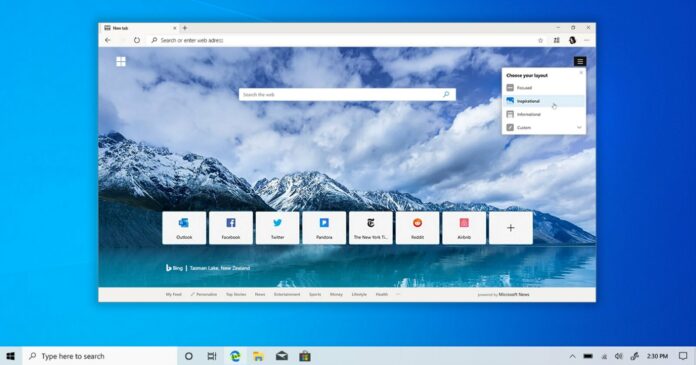 It goes without saying that the original Microsoft Edge (Spartan) was significantly better than Chromium-based Edge on touch-enabled devices. At the same time, Windows 10 offers a feature called "tablet mode" that optimizes the interface of the OS as well as apps like Edge (original) to make the most out of a touchscreen-enabled PC.
That dedicated tablet mode is no longer available in Windows 11 and Chromium Edge also doesn't come with its own tablet mode…. until now.
Microsoft is apparently working on a dedicated 'touch mode' for Chromium Edge on Windows 11 and Windows 10. Edge's new touch mode, which is available in the development channel (Canary), may have the potential to significantly improve web browsing experience on a tablet or touchscreen-enabled PC.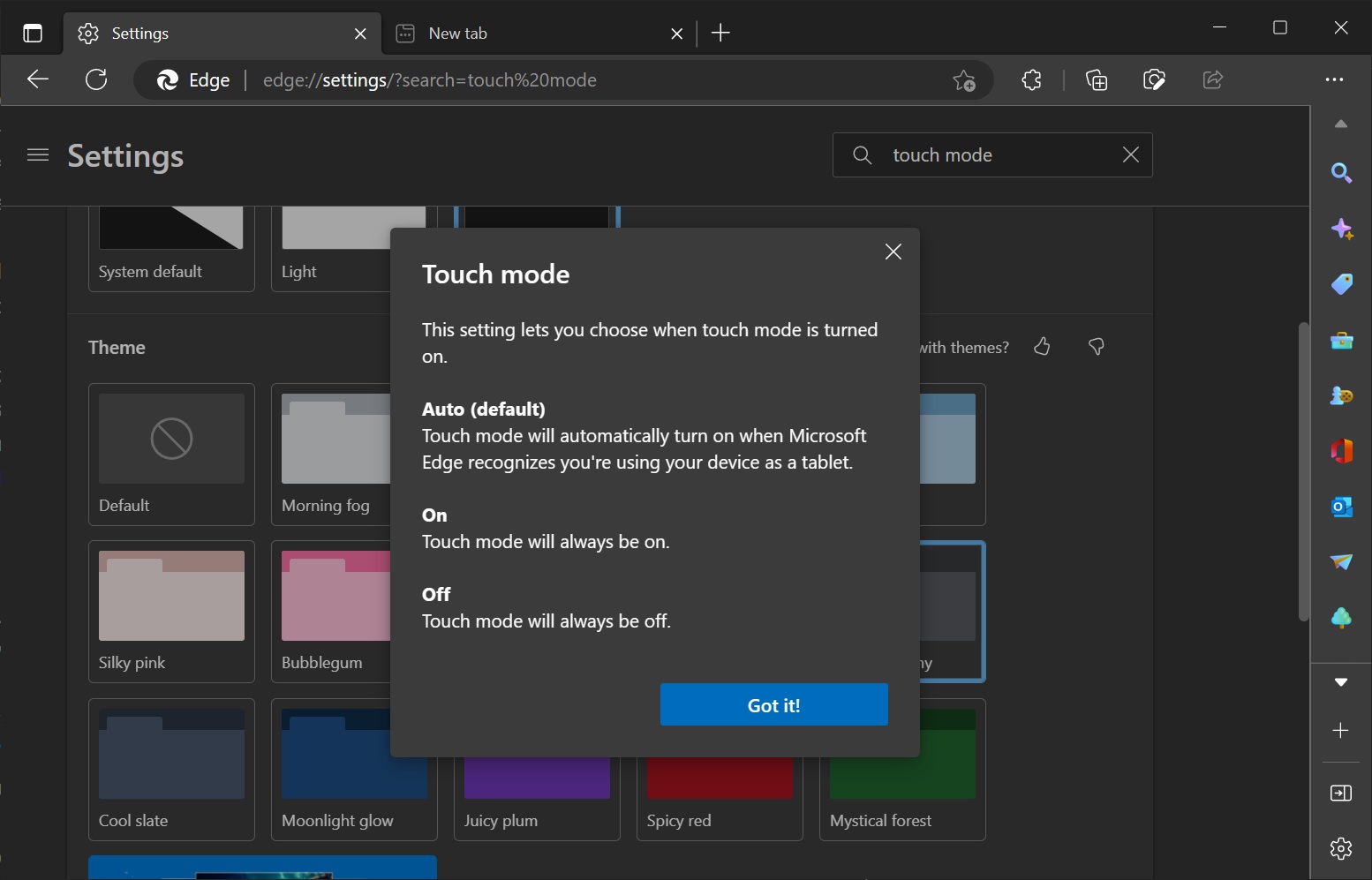 The feature is available in Edge's appearance settings and it's called "Tablet mode", and it's exactly what it sounds like.
"This setting lets you choose when touch mode is turned on," the feature reads. The default mode is "Auto" where touch mode will automatically turn on when Edge recognizes you're using your device as a tablet.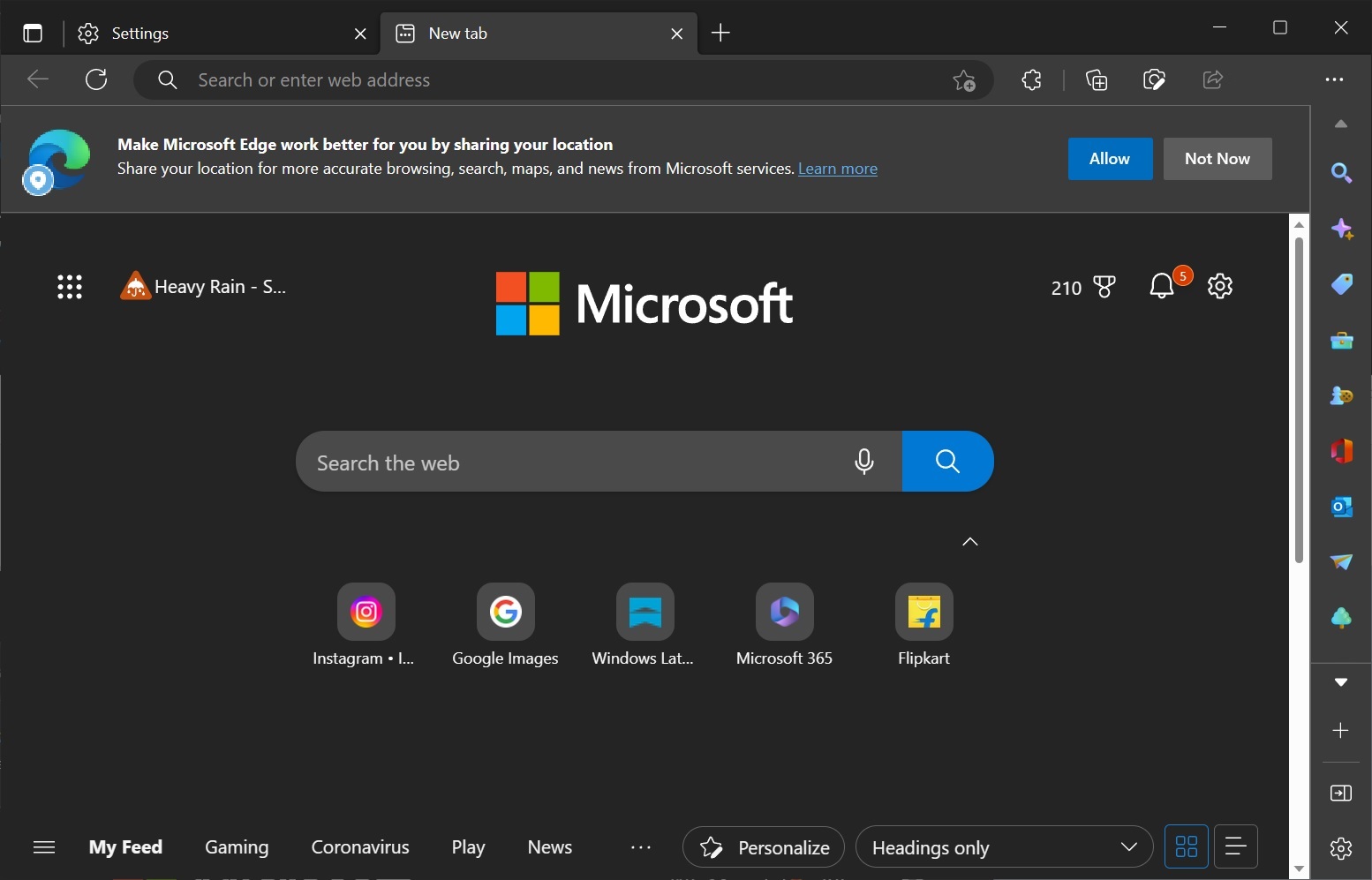 The second option 'On' force enables touch mode on any device while the third option makes sure you never accidentally turn on the feature.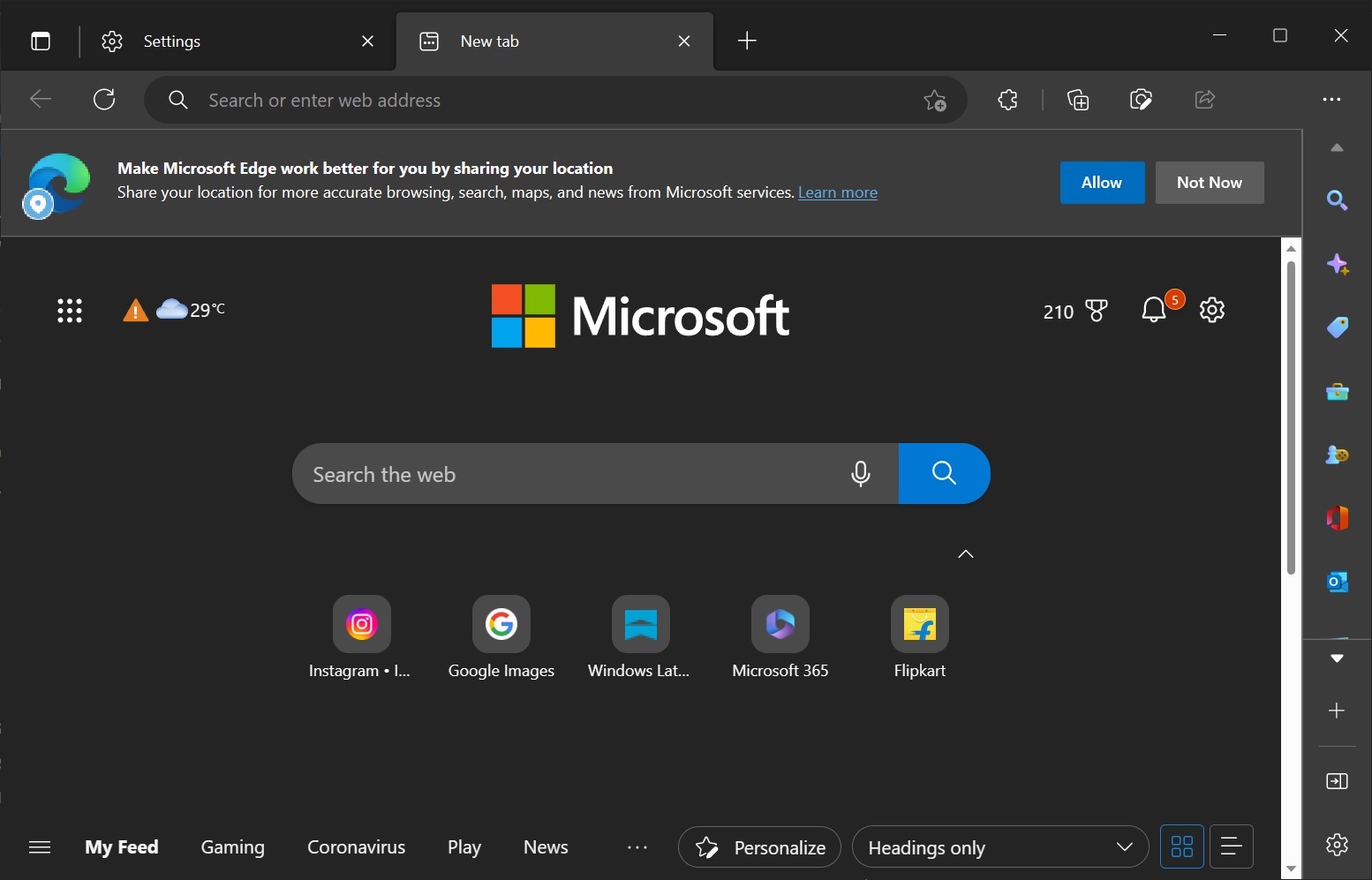 This is an optional feature and it can help users with touchscreen-enabled PCs to use their devices by touching the screen. For now, Edge's tablet mode changes the size of the tab strip only, so you can easily drag and drop tabs or close tabs without accidentally opening another tab on a touch-enabled PC.
We're expecting more improvements to Edge's built-in touch mode in the coming days. For example, Edge touch mode could eventually introduce large icons, a large menu, fewer options displayed at the same time, and more.
The difference between the two modes would be their appearance. While the classic non-touch mode aims to provide smaller icons and a more compact interface for mouse and keyboard users, the tablet mode largely would kill tiny icons in favour of large icons.
Edge on tablet is a mess, according to many users
The tablet mode may not be able to solve the fundamental issues with Edge's touch experience. As pointed out by our reader "NiveaGeForce", there are various tablet-specific issues with Edge.
For example, Edge doesn't let tablet users "drag tabs from single-tabbed windows out of the window (it just fails to move) to another window with touch". Likewise, text selection in Edge on a touch PC is also unreliable and doesn't adhere to Windows conventions.
Microsoft officials have confirmed they're actively looking into these Edge touch issues, but we haven't seen any significant touchscreen-related fixes to the browser in the past several months.
Other improvements coming to Edge: file sharing
Microsoft Edge is also getting support for a feature called 'Drop' which is a new way to easily share files across your devices using the browser's OneDrive integration.
This is also heading to select users in the Canary branch on Windows and we don't know when users in the production channel can expect any of these improvements.