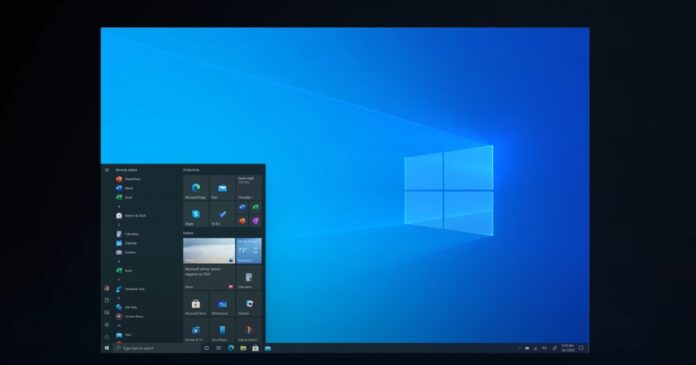 Windows 10 KB5019959 is now available for users outside the testing channel. It is a stable release and it comes with tons of improvements. Direct download links for Windows 10 KB5019980 offline installers are also available for those who are unable to install patches via WU.
So what exactly is KB5019959? It is November 2022's security update (part of Patch Tuesday 2022). Windows 10 is no longer being actively developed and Microsoft is only fixing bugs in the operating system. There are no significant changes in this particular Patch Tuesday release.
For those on Windows 11, Microsoft has released a different update for your devices. If you check for updates, you'll see either of the update alerts depending on the version of Windows 10:
2022-11 Cumulative Update for Windows 10 Version 22H2 for x64-based Systems (KB5019959)
Or
2022-11 Cumulative Update for Windows 10 Version 21H2 for x64-based Systems (KB5019959)
Download Links for Windows 10 KB5019959
Windows 10 KB5019959 Direct Download Links: 64-bit and 32-bit (x86).
Microsoft has fixed an issue where the operating system would stop responding and eventually fail to execute any running process. A bug has been fixed where Microsoft Direct3D 9 games would not work properly as the graphics hardware will stop working if the hardware does not have a native Direct3D 9 driver.
Microsoft is fixing an issue that affects the lasso tool in a graphics editing program.
There are several other bug fixes which are not directly related to the OS. For example, Microsoft fixed an issue that affects Microsoft Edge in IE Mode. In this case, a bug prevented the windows pop-ups and tabs are wrong.
Microsoft is aware of an issue where OneDrive might unexpectedly close. In this case, users might run into an error and it happens when they try to sign out or unlink their account in the OneDrive sync app. You'll also run into issues when syncing to your device from Microsoft SharePoint or Teams.
One way to resolve OneDrive issues is to simply remove the app, but another bug apparently prevents users from uninstalling the OneDrive sync app.
Thankfully, Microsoft is already working on a fix and they plan on releasing a hotfix in the coming week.
This update could also remove Microsoft Edge Legacy, but Chromium Edge won't get installed. As a result, your device may not have access to any web browser unless you enable Internet Explorer or install a third-party browser like Chrome.
This issue is experienced only on devices running Windows created using custom offline media or ISO images. It is worth noting that the bug does not affect devices that connect directly to Windows Update to receive updates, including devices using Windows Update for Business.