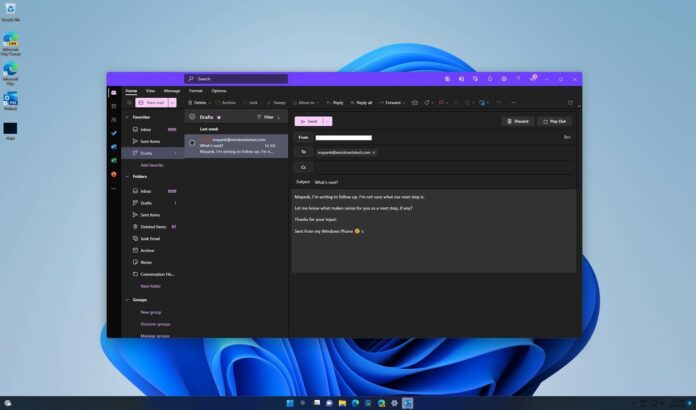 We've known for a while that Microsoft is working on a new web-based app for the Outlook experience on Windows 11 and Windows 10. The project dubbed 'Project Monarch' aims to create 'One Outlook' for all desktop platforms and it supports work/school as well as personal accounts.
Starting today, anyone in the Office Insider program can access the new Outlook app. To get started, all you need to do is join the Office Insider program by following these steps: Open any Office app > File > Account > Office Insider > Join Office Insider, and select the channel of your choice.
If you're confused, just select Release Preview and agree to the terms and conditions, and then click OK. Once done, you can tap on the "Try the New Outlook" which is available in the top right corner of the desktop Outlook client for Windows to begin downloading the new app.
You just need to follow the on-screen instructions once you slide the toggle. For example, the updated Outlook app includes a prompt that will help you move all your data from the previous app. Of course, if you don't like the new web-based Outlook app, you can always switch back to your previous Outlook experience by turning off the toggle.

In addition to the wider rollout, Microsoft has also added a few new features to the email client with today's update:
Personal accounts are now supported: You can now add your Microsoft accounts like Outlook.com to the Outlook app. Previously, only work or school accounts were supported.
Quick Steps: Outlook now shows you personalized actions to keep your inbox clean and organized.
Cleaner UI: Microsoft now lets you adjust the width of columns in your calendar.
Simplified Ribbon options: A sleeker look and feel for the new Ribbon options.
Tips: You can now check out tips to know more about useful features and more.
Getting started with the new Outlook app
When you first launch the Outlook app, you'll be asked to import your settings from the existing Outlook app on Windows. That's because the app is currently supposed to live alongside the desktop app as it's still under development. You can import settings like theme and density from the previous app.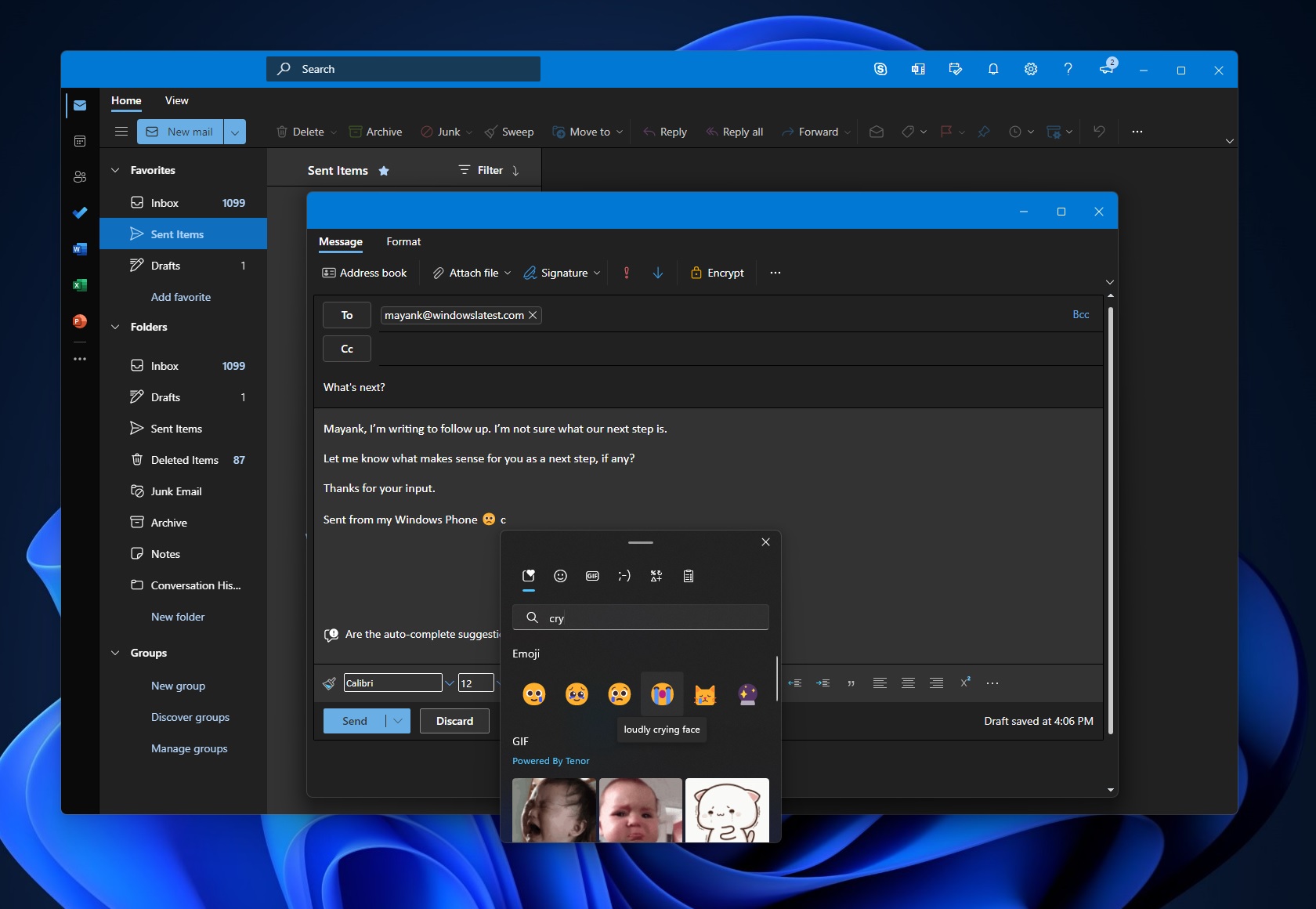 As you can see in the above screenshot, One Outlook is basically the same as Outlook.com, but it's optimized like a native app and there's a ribbon at the top which makes it look like a full-fledged desktop app. It has "View" and "Home" buttons and other features like the heme settings, To Do, etc are available on the top right side of the app.
Microsoft is also believed to be working on Mica and other design improvements for the Outlook app.