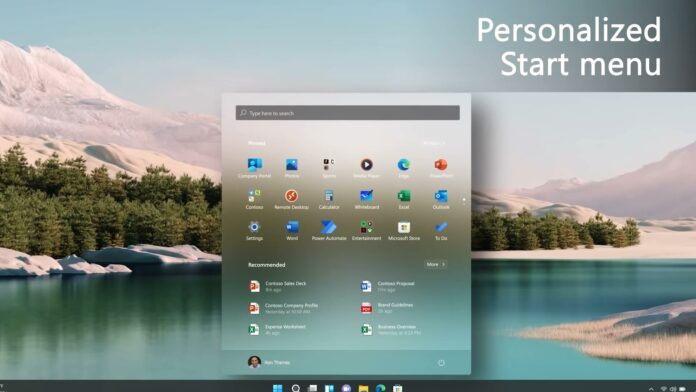 Windows 11 22H2, otherwise known as Windows 11 2022 Update, is now rolling out to consumers. This is the first major update to Windows 11 since its release in October 2021. At the moment, version 22H2 is available to 'seekers' who manually choose to download and install the update. It comes with an improved taskbar, a new Task Manager and more.
Chipmakers have already prepared their drivers ahead of the update's wider rollout. For those unaware, Windows 11 22H2 includes the new version of Microsoft's GPU  architecture "WDDM". Version WDDM 3.1 comes with performance improvements and a couple of unknown changes that will be revealed later.
While the older drivers should continue to function normally with Windows 11 22H2 as Microsoft has always been careful with backward compatibility, dedicated driver support is always vital. Intel, AMD and Nvidia have released Windows 11 22H2 support drivers to iron out any compatibility or performance issues.
Nvidia GPU drivers for Windows 11 22H2
Nvidia is one of the companies that released new drivers in the summer itself. Both 'Game Ready' / 'Studio' drivers and drivers for RTX and Quadro enterprise GPUs have been updated with proper support for Sun Valley 2.
You can download the updated drivers using the official GeForce app.
AMD chipset drivers for Windows 11 22H2
AMD Ryzen chipset driver version 4.08.09.2337 is now available for download from the official website. The changelog doesn't reveal anything exciting except the mention of Windows 11 version 22H2 support.
We don't know how exactly support for version 22H2 is being improved in this release, but performance seems to have gotten better with newer drivers.
If you're planning to install Ryzen Chipset driver version 4.08.09.2337, make sure you check out the list of known issues:
Upgrade to newer drivers might fail.
Text alignment issues if you use the Russian language.
You'll need to manually restart the system if your language is not English.
A Windows Installer pop-up message may appear on the screen.
AMD Chipset Driver is available for all Zen-based processors, including:
Ryzen, Athlon, and Threadripper.
A320, B350, X370, B450, X470, X399, A520, B550, X570, TRX40, and WRX80.
Download AMD Ryzen Chipset Driver 4.08.09.2337.
AMD Adrenalin Edition (GPU) drivers for Windows 11 22H2
AMD Radeon graphics users can also download the latest drivers before upgrading to Windows 11 22H2. AMD Adrenalin Edition 22.7.1 driver or newer contains support for the new feature update and as well as OpenGL optimizations.
In addition to Windows 11 version 22H2 support, the Radeon graphics driver update also includes support for Microsoft Agility SDK Release 1.602 and 1.606. Support for Microsoft Shader Model 6.7 is included as well.
To download AMD Software: Adrenalin Edition, you can either use the Radeon Settings app or directly visit the official website.
Intel drivers for Windows 11 22H2
Earlier this month, Intel also published new wireless drivers with support for Windows 11 22H2 and much more. The flagship feature of the update is support for version 22H2.
Wi-Fi driver version 22.160.0 can be downloaded from the company's official website. In addition to version 22H2, it also includes support for all officially supported versions of Windows 10 and 11. Here's the full changelog:
Better performance on Wi-Fi 6 wireless adapters.
Intel fixed an issue where Android devices might experience degraded network performance if you connect over the wireless hotspot of your PC.
Intel fixed an issue where the PC may fail to obtain an IP address.
Intel is expected to release the same set of improvements for its Bluetooth driver later this month.
These Intel drivers will begin rolling out via Windows Update in the coming weeks or months. If you can't wait, you can install the driver manually by following these steps:
Open Intel's website.
Download Intel Driver and Support Assistant (iDSA) tool.
Open the tool from the system tray.
Check for updates.
Select and apply.
You can also download offline installers directly from Intel's website: GPU and wireless. driver portal.