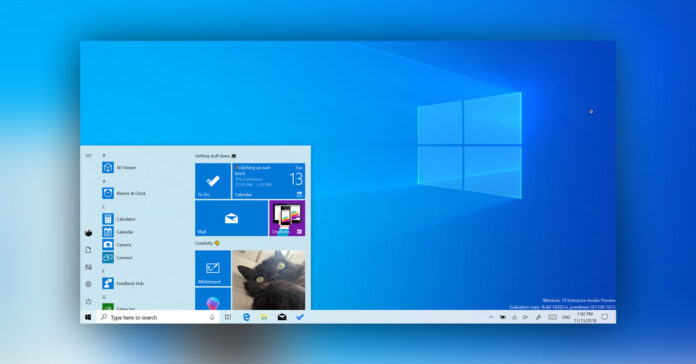 Windows 10 may not be getting updated as frequently as Windows 11, but it still has its share of bugs and breaks with each new monthly update. KB5016616, which was released on August 9, as part of the August 2022 Patch Tuesday cycle, is apparently breaking down the audio functionality of devices.
A couple of issues were discovered just minutes after the release of KB5016616, including a bug where the installation of the update will fail. The 'Windows 10 August 2022 update', otherwise known as 'Windows 10 Patch Tuesday August 2022 update' is only a minor update, though many users are now running into trouble.
The problems encountered may have also affected those on older versions of the OS, including version 2004 and version 20H2. That's because version 21H2 and older versions of Windows 10 share system files and the core operating system.
KB5016616 update breaks audio functionality and causes audio stuttering, according to reports seen by us.
It looks like Microsoft is aware of the reports and they're working on a workaround. In an update to the support document, Microsoft has confirmed KB5015878 (July 2022 preview) and KB5016616 (August 2022 Patch Tuesday) break audio drivers and some devices lose access to the audio.
In a statement, Microsoft officials confirmed that "affected machines might have no audio", but the situation may vary from one device to another. For example, in some cases, Microsoft observed that devices might only have issues on "certain ports, certain audio devices or only within certain apps".
The bug is hitting devices where a feature called "audio enhancements" is disabled before the installation of the update.
How to fix audio issues caused by Windows 10 KB5016616
If you paused the updates and KB5016616 is not installed, you can prevent this problem from occurring in the first place by following these steps:
Update your audio device driver, sound driver or sound card drivers from the optional settings in Windows Update. Or you can also visit the manufacturer's (OEM) webpage and download old or new drivers, and install them again. This might prevent the issue when you install the cumulative update.
You should also backup the settings of apps like Open Broadcaster Software (OBS). In some cases, you might need to run your own tests by installing the updates and verifying if your advanced audio app is working as expected.
In case you've already installed the update and you're unable to uninstall Windows Update, you can follow these steps:
Launch Windows Audio/Sound Troubleshooter and let it run for a little while. This might be able to resolve issues in some cases.
If the audio access remains broken, you'll need to disable "Audio Enhancements" from settings:
Open Start > Settings > System > Sound and select your audio device from the dropdown menu. This can be found under Input > Device Properties >Additional device properties).
You'll find the toggle to disable audio enhancements on the Enhancements tab, or the Advanced tab.

Select the option "Disable all enhancements" or the "Disable all sound effects", and then click on OK.
It is also worth noting that Microsoft has pushed an emergency update to resolve issues with the audio device. A future cumulative update is expected to ship with fixes as well.