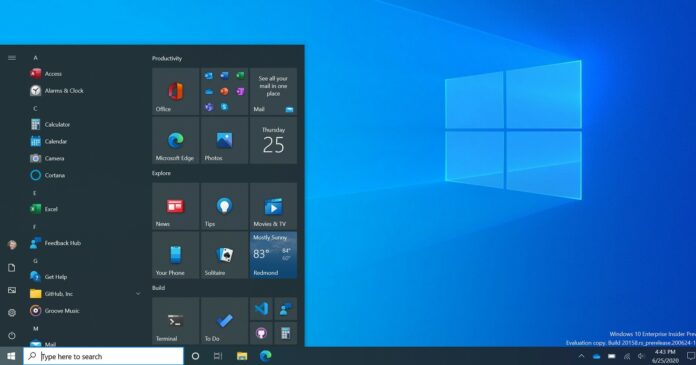 Windows 10 KB5016616 has been released with tons of quality improvements and a couple of new features. This is a security update, so it apparently comes with security fixes. The patch is out via Windows Update, but direct download links for Windows 10 KB5016616 offline installers are also available.
KB5016616 is part of Windows 10's August 2022 update and the focus is entirely on general bug fixes. Like any cumulative update, you'll also get access to new features and improvements from the optional updates released in the past few weeks.
It is worth noting that Microsoft is focused on Windows 11's development, so the company is not investing in Windows 10. As per the release notes, Microsoft has added an option to receive important alerts when a feature called "Focus Assist" is turned on. For those unversed, Focus Assist is similar to do not disturb found on Android or iOS.
Microsoft is also bringing back support for Windows Autopilot deployment scenarios which were disabled by the security mitigation for hardware reuse. Microsoft has also addressed an issue that leads to internet connectivity issues with certain docking stations, especially when waking from Sleep mode.
If you check for updates right now, you'll see the following patch in the Windows Update list:
2022-08 Cumulative Update for Windows 10 Version 21H2 for x64-based Systems (KB5016616)
Or
2022-08 Cumulative Update for Windows 10 Version 21H1 for x64-based Systems (KB5016616)
Download Links for Windows 10 KB5016616
Windows 10 KB5016616 Direct Download Links: 64-bit
This update is offered via Windows Update in Settings. Of course, if you run into issues with Windows Update, you can always download (.MSU package) from Microsoft Update Catalog.
On the Microsoft Update Catalog, click on the "download" button next to the supported version.
For those unversed, Microsoft Update Catalog links are served through HTTPS and Google no longer blocks users from opening the .msu download links.
Windows 10 KB5016616 (Build 19044.1889) improvements
Microsoft is adding new functionality that improves the OS upgrade experience and another bug has been fixed that causes consecutive video clip playback to fail in games that use DX12.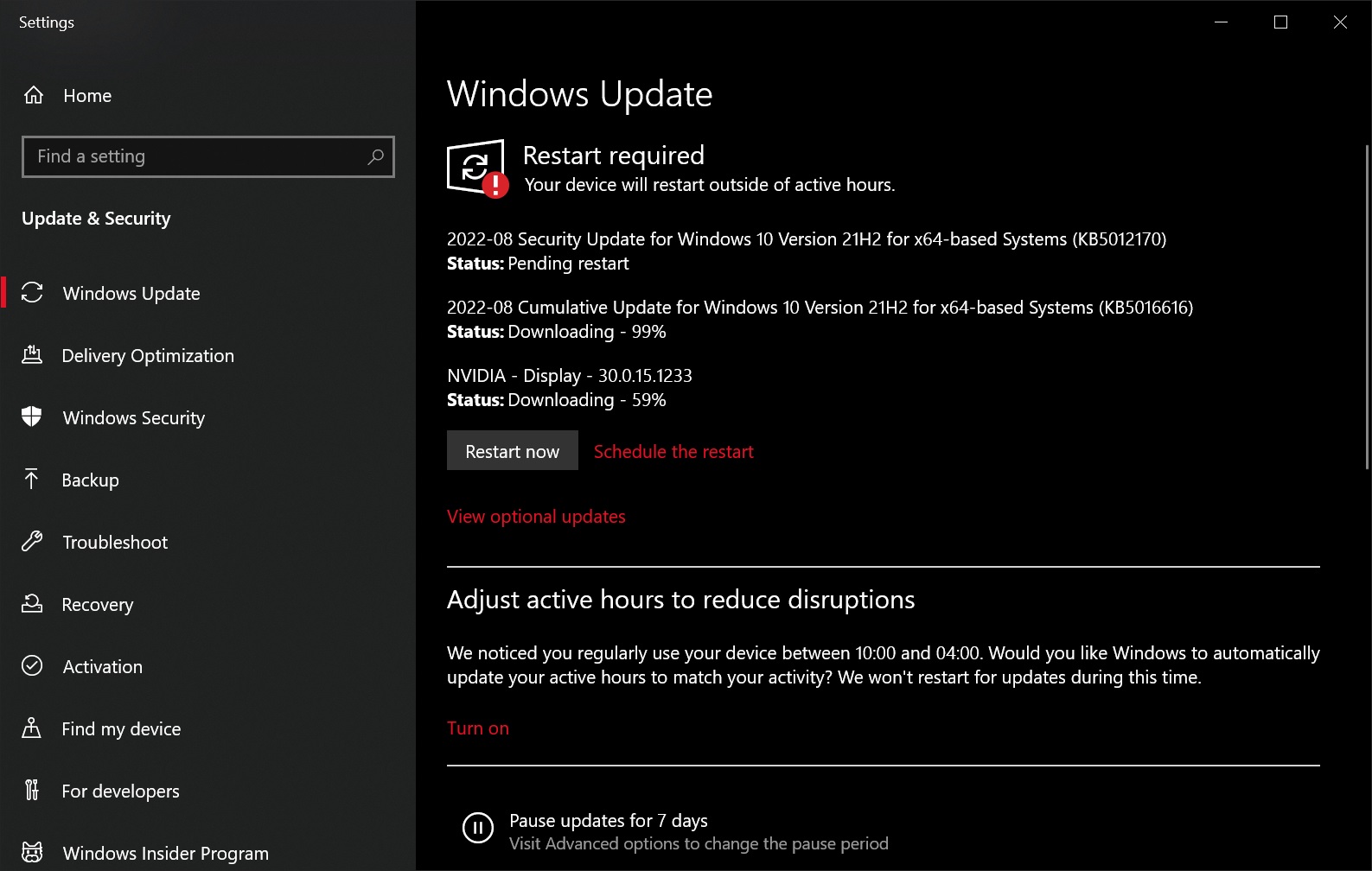 Another bug has been fixed where certain games that use XAudio API may run into issues when playing sound effects. The company has also addressed an issue that affects the height of the search box when you have more than one monitor connected.
Here's a list of all bug fixes and improvements:
Microsoft is reducing the overhead of resource contention in high input/output operations per second (IOPS). This fixes performance issues experienced on certain systems.
Microsoft is improving the OS upgrade experience. This update fixes the "push-button reset" feature.
Microsoft has fixed an issue that restricts event logging channels and removes EN-US language pack.
Microsoft has fixed an issue that prevents Windows Troubleshooter from launching on desktop. A bug affected Bluetooth, WiFi, hardware and other troubleshooting tools, but it has been fixed in this latest update.
Microsoft is updating the "remove-Item cmdlet" and it will now interact with Microsoft OneDrive folders.
A bug that causes certain docking stations to lose internet connectivity has been fixed.
Microsoft is improving Windows 10's system to cache additional audio endpoint information.
Microsoft has fixed an issue that might consecutive video clip playback to fail in games that use DX12.
Microsoft has fixed an issue that crashes Windows when the feature "Windows Defender Application Control" is turned on and Intelligent Security Graph is also enabled.
Microsoft has also fixed an issue with the Windows profile service failing sporadically..
Preparation underway for Windows 10 22H2
This August 2022 update is one of the monthly updates with Windows 10 22H2 features hidden deep inside.
Microsoft will enable the hidden features via the enablement package of version 22H2 which is set to launch in October or November.