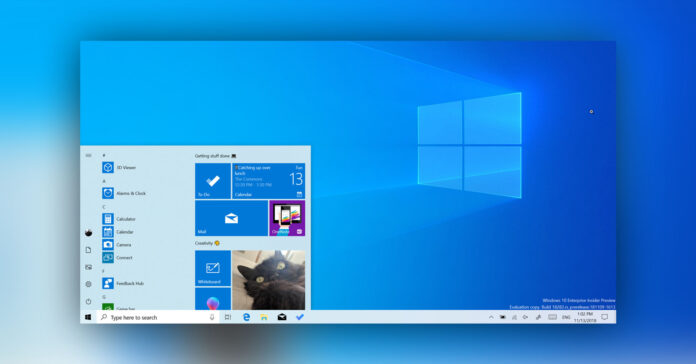 The world can't stop talking about Windows 11 as it continues to ship on millions of new devices around the world. Windows 11 has received mixed reviews, with some users criticizing the "sweeping visual rejuvenation" of the Start menu and taskbar. On the other hand, some users are happy with the modern makeover of the operating system.
While Windows 11 remains the focus and Windows 12 is now on the cards, Microsoft has some good news for those of you planning to stick with Windows 10. Microsoft has already confirmed Windows 10 will remain supported until at least 2025 and some form of extended support will be offered after the deadline as well.
Windows 10 continues to play an important role and Windows 10 22H2 will begin rolling out to customers later this year, according to Microsoft officials. This feature update will ship with a "scoped set of new features" and more details be shared soon, a company's spokesperson said.
Since Windows 10 has close to 1 billion users, Windows 10 22H2 is not exactly a shocker as Microsoft wants to keep maintaining the software for the next several years. This is apparently some good enough news that Microsoft felt the need to document the existence of version 22H2.
In one of the new support documentation, Microsoft confirmed that version 22H2 is built on top of Windows 10 version 2004 and it will not bring any changes to the "Windows Hardware Compatibility Program (WHCP)".
In other words, the existing version of Windows Hardware Lab Kit (Windows HLK) will continue to work on this new feature update. There won't be a new Windows HLK release for version 22H2 and partners can continue using the existing version 2004 HLK for certification purposes.
Likewise, Microsoft says existing drivers will continue to work normally after the installation of version 22H2. "Drivers that meet all the applicable Windows 10, version 2004 requirements will be digitally signed", Microsoft noted.
Windows 10 22H2 details so far
References to Windows 10 22H2 were recently spotted in one of the cumulative updates (KB5015684). This update is now officially heading to Windows Insiders and it switches the operating system version to version 22H2 from version 21H2.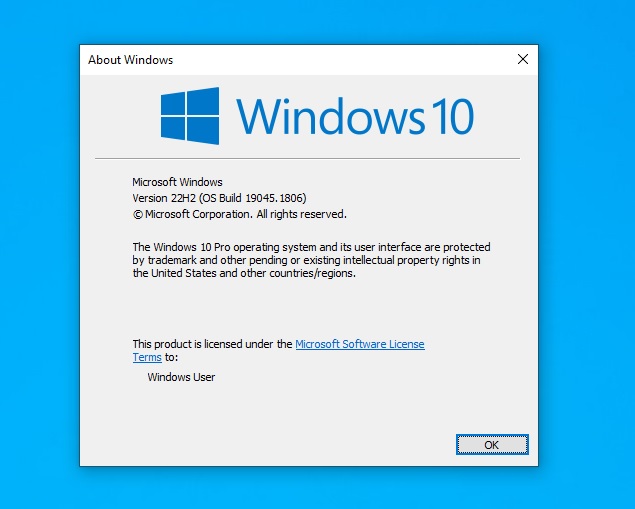 Microsoft is sticking to the same naming convention, so this update could launch as either "October 2022 Update" or "November 2022 Update".
Version 22H2 / Build 19046 will be enabled via the same "enablement package" format, which means features launching with the update are already part of the optional features, but they're hidden from the public eyes.
On the other hand, Windows 11 will be getting its first major feature called "Sun Valley 2" i.e "version 22H2" with several new features and quality improvements. For example, this update is adding back support for taskbar drag and drop, dark mode for Task Manager, and much more.