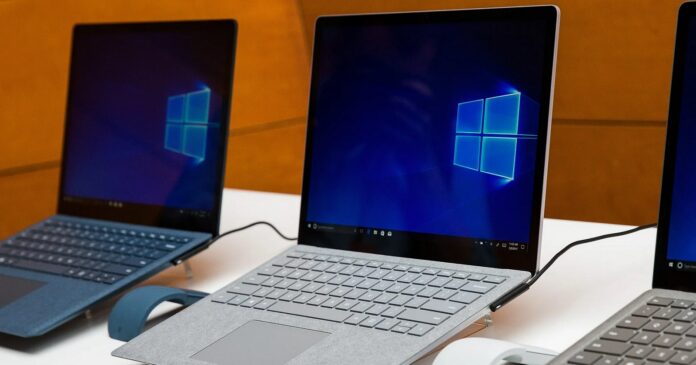 Windows 10 KB5014023 is now available for users in the production channel as an optional update. The optional update doesn't come with new features for the OS and it's available via the Settings app. As always, you can download the offline installer of Windows 10 KB5014023 to install the patch without running into Windows Update issues.
KB5014023 won't install automatically and there's a reason why it is marked as a 'preview' cumulative update. Optional updates come with specific non-security fixes and you should only install these updates if you immediately need bug fixes contained in the patch.
In other words, it's generally a good idea to avoid installing these optional updates unless you have a good reason to do so. If your computer is working properly and you do not have the issues mentioned in the release notes below, you should not install any of these optional updates.
If you do have a problem that's mentioned in the release notes, but you can wait until the next Patch Tuesday update, you should wait. That's the advice we're giving based on our analysis of previous optional updates and it's the same advice the company gives to enterprises. However, generally optional updates are stable for most configurations.
If you check for updates today, you will see the following patch under the optional updates section:
2022-05 Cumulative Update Preview for Windows 10 Version 21H2 for x64-based Systems (KB5014023)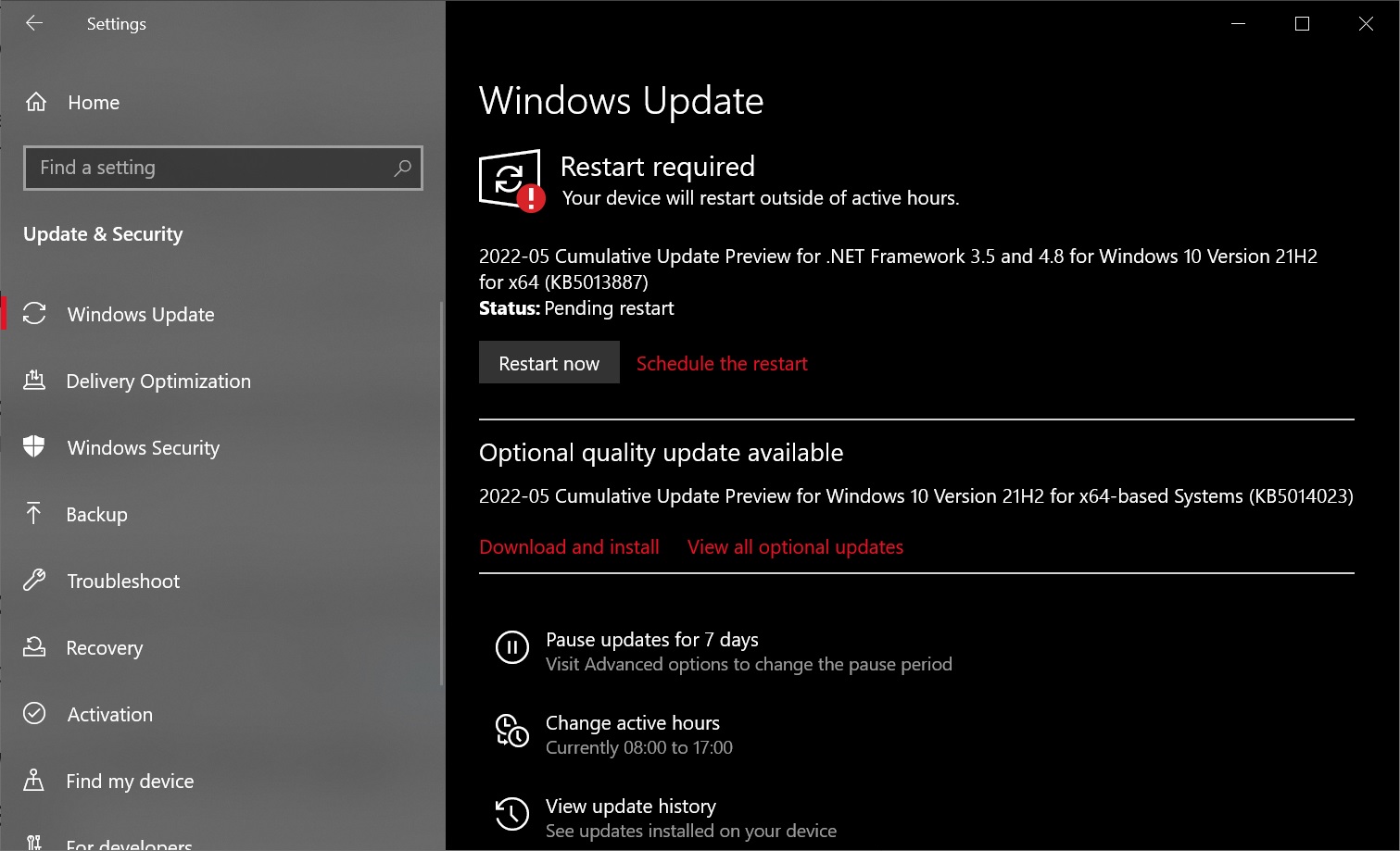 Download Links for Windows 10 KB5014023
Windows 10 KB5014023 Direct Download Links: 64-bit and 32-bit (x86).
Windows 10 KB5014023 (Build 19044.1741) Full Changelog
As part of Windows 10's May 2022 optional update, Microsoft is updating the built-in sorting feature which should address the sorting issue that could affect Japanese half-width katakana.
Another bug has been fixed that could have prevented enrollment by disconnecting from the internet.
Microsoft has also patched an issue that might run AnyCPU app as a 32-bit process and another bug has been fixed where adding a trusted user, group, or computer will fail with an error message stating "The object selected doesn't match the type of destination source".
The aforementioned bug fixes are aimed at enterprises, but Microsoft has fixed a number of issues that would directly affect consumers.
For example, Windows 10 Build 19044.1741 has fixed an issue that causes file copying to be slower than usual. Copying files between partitions or drives is essential for anyone, but a bug in the OS has been slowing down the copying process.
Microsoft says a wrong calculation of write buffers within cache manager has been causing issues for users and it has been fixed in this release.
Likewise, a rare issue that crashes Excel and Outlook has been fixed in the update. A related memory leak bug has been fixed as well.
Here's a list of bug fixes in Windows 10 Build 19044.1682:
Microsoft has fixed an issue that affects the Internet Explorer mode window frame.
Microsoft has fixed an issue that prevents internet shortcuts from updating on Windows.
Microsoft has fixed an issue that causes print failures when a low integrity level (LowIL).
Microsoft has fixed an issue that might affect the reliability of the terminal Services Gateway (TS Gateway) service.
Microsoft has fixed an issue where the system would stop responding if a user signs out of a Microsoft OneDrive account in use.
Microsoft has fixed an issue where BitLocker encryption won't work on a device that uses the silent encryption option.
Microsoft has fixed an issue that affects the mouse cursor within Microsoft Defender Application Guard (MDAG), Microsoft Office, and Microsoft Edge. This bug is apparently linked to a feature called virtual graphics processing unit (GPU) which is apparently optional and the bug isn't widespread as it might sound.
Microsoft has fixed an issue that causes a yellow exclamation point to display in Device Manager. This bug is apparently hitting Bluetooth remote devices that have Advanced Audio Distribution Profile (A2DP).
In addition to the above bug fixes, Microsoft has also patched an issue where users cannot recover their operating system using recovery discs (CD or DVD), especially if you created them using Windows 7-era Backup and Restore functionality in Control Panel.
A widespread issue that affects certain GPUs and crashes apps that depend on Direct3D 9 has been fixed. Your apps should no longer crash after deploying the cumulative update, according to Microsoft's release notes.
There's another important bug related to the performance of the issue. As per the release notes, Microsoft has fixed an issue where Windows Management Instrumentation (WMI) provider (ClustWMI.dll) causes high CPU usage.