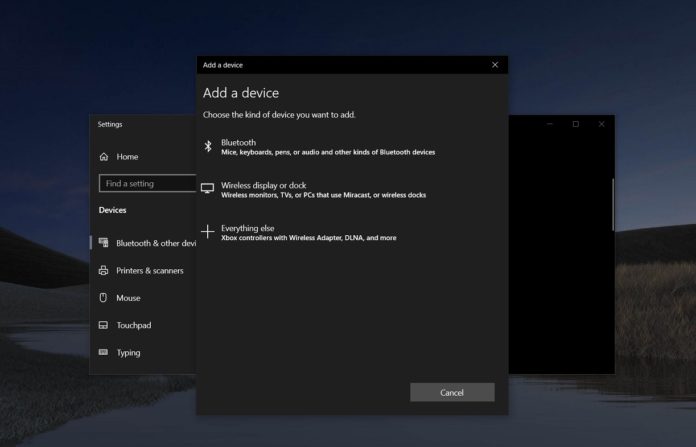 Starting with Windows 10 May 2020 Update, the ability to stream music from your phone to your PC's speakers is once again available. If you've already upgraded to Windows 10 version 2004, you can now stream music from your Android, iPhone and feature phone to your PC via Bluetooth.
In other words, you can pair your mobile device to the PC wirelessly with Bluetooth and then stream music. There are no limitations and you can also stream audio playing within Chrome, YouTube, or built-in music player on your desktop or laptop's audio point such as the speakers and wired headphones.
The feature uses Bluetooth A2DP Sink, which was previously present on Windows 7 in the Control Panel and third-party apps. As Intel confirmed, Bluetooth A2DP sink was left behind when Windows 8 was released to mainstream users.
November 2019 Update (version 1909) or older versions are also limited to A2DP source role, which only works the other way around. The 'sink' role, which enables the ability to stream music from your mobile device to your PC speaker, is not available.

Last month, Microsoft penned a document that confirmed Windows 10 version 2004 reintroduces support for "remote audio sources" and you can configure your PC to behave like a Bluetooth speaker.
However, Microsoft says that you'll need an app to manage the Bluetooth A2DP sink function and the feature is currently not available via system settings.
Developer ‪Mark Smirnov told us that he‬ has created an easy-to-use Bluetooth A2DP sink app and it allows you to listen to music from your phone on your PC speakers or wired headphones.
How to stream phone music to your PC speakers
To stream music from your mobile device to your Windows 10 PC's speakers, follow these steps:
Upgrade to May 2020 Update (version 2004).
Enable Bluetooth on your PC and phone.
Open Windows 10 Settings > Devices > Bluetooth & other devices.

Click on 'Add Bluetooth or other device' and select 'Bluetooth'.

Choose the phone and follow additional instructions, and pair the device.
Select Done and your phone will appear in the Bluetooth & other devices page.

Download and install 'Bluetooth Audio Receiver' from Microsoft Store.

In the Bluetooth Audio Receiver app, select your device.

Click on 'Open connection' and you can now stream music from phone to PC speakers.
If you want to end the session, click on the 'Close connection' button within the application.
The app only allows you to stream media content from your phone to PC speakers and you cannot use it to make or receive calls.
If you want to manage calls via Bluetooth, you can try Microsoft's Your Phone app or Dell Mobile Connect.