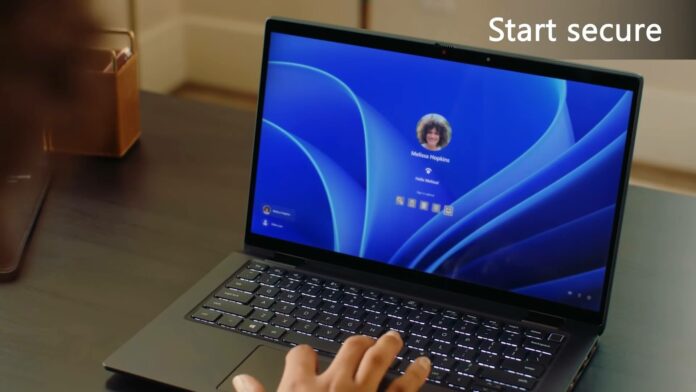 Windows 11 version 22H2 release date is at some point between September and October, according to a hint dropped by Microsoft itself. The company accidentally or intentionally revealed this information in its new guidance published for OEMs and PC manufacturers, and it also declared Build 22621 is the RTM.
Windows 11's first big update "version 22H2" aka "Sun Valley 2" is now done. As we reported, Microsoft finalized Windows 11's anniversary update on May 24 and it has already started seeding Build 22621 to some manufacturers. This will allow companies like Lenovo and HP to ship their next-gen devices with this new version of the OS.
Additionally, OEMs can now test their drivers for a new update. In fact, AMD just published a new driver update that enables support for the newer WDDM 3.1 Driver Model. The WDDM 3.1 is apparently shipping with Windows 11 22H2 and AMD has started preparing their drivers, but we don't know what is new or improved in WDDM 3.1 at the moment.
In a post, Microsoft noted that its partners can ensure compatibility with Windows 11 version 22H2 by submitting their drivers before the deadline of September 5. Additionally, the company confirmed Build 22621 is the RTM:
"Minimum acceptable build for Windows 11, version 22H2 certification is RTM build(i.e. 22621)".
Notably, this doesn't mean the update will be released on September 5. So, assuming that this schedule remains on track and there's no change to the plan we've heard from our sources, you can expect version 22H2 to arrive sometime in October.
September 5 is a deadline for OEMs and it seems to indicate that the update will be released at some point between late September and late October. This ties in with what we've already heard from other independent sources and it was Microsoft's original intention to release the first major update for the OS sometime between Sept and Oct.
Although the update has been finalized and is ready for manufacturers, Microsoft will hold onto it for a few months to address the remaining bugs via cumulative updates.
We saw last month that the company was almost done with the update and it had removed the watermark, but final touches were still being released to testers. We're expecting this to continue over the course of the next several months.