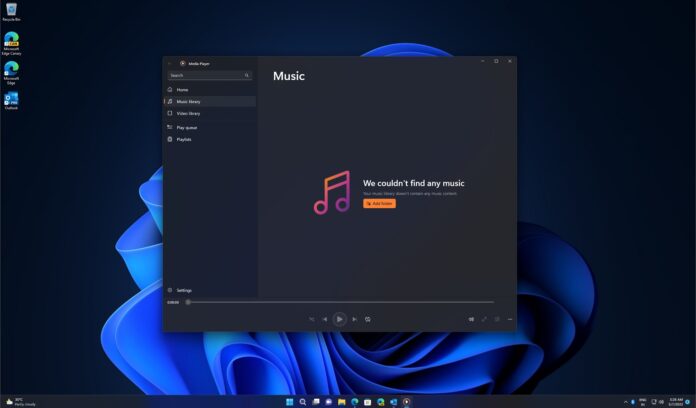 Microsoft teased Media Player for Windows 11 in November 2021 and it was released to the public in early 2022. In the meantime, Windows Media Player received another update for testers with new features last month. That update is now being made available on the new Microsoft Store in Windows 11 for everyone.
As you're probably aware, Windows Media Player replaces Groove Music, the UWP app that's been the default music player for Windows after the company discontinued the legacy Windows Media Player.
This new Media Player is a reboot of Groove Music, but Microsoft wants to make it a successor to the iconic Windows Media Player. With today's update, Windows 11's modern Media Player is getting major improvements. The version number is 11.2203.30.0 and it's available in the production channel with two notable changes:
Introduction of Music Library.
Video enhancements options.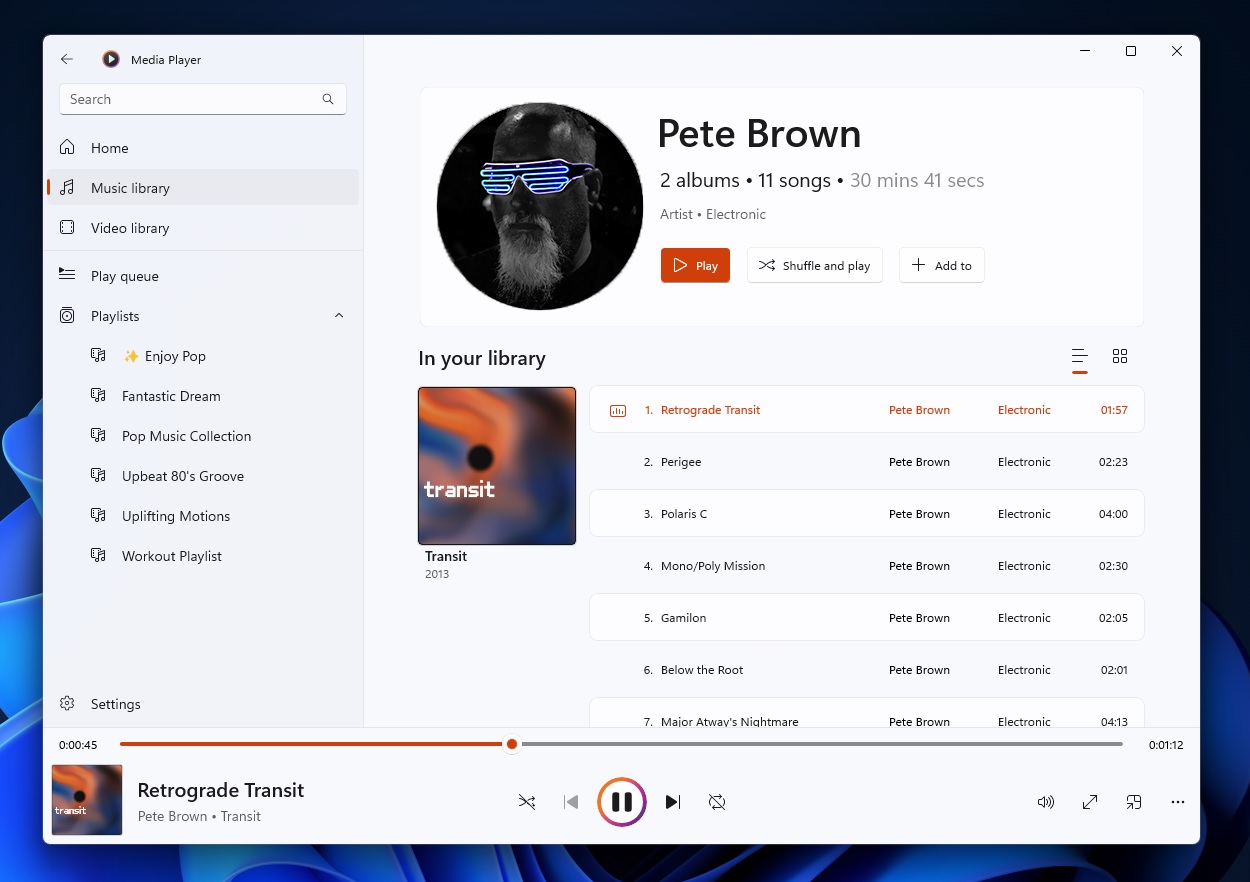 A new music library experience is now available. As you can see in the above screenshot, it is now possible to quickly switch between the different views on the artist page when browsing your collection.
If you don't see any media files in the library, it's probably because you haven't linked a folder containing songs to the Media Player. The default view shows the albums in a grid view, the other shows all the songs and they're grouped by album.
You can also perform quick actions when you hover over albums, artists, videos and playlists. These actions include quick selection and playback options.
Another major change is support for video enhancements options dialog. This appear when you're playing a video in Media Player and it can be accessed if you right-click anywhere on the playing screen.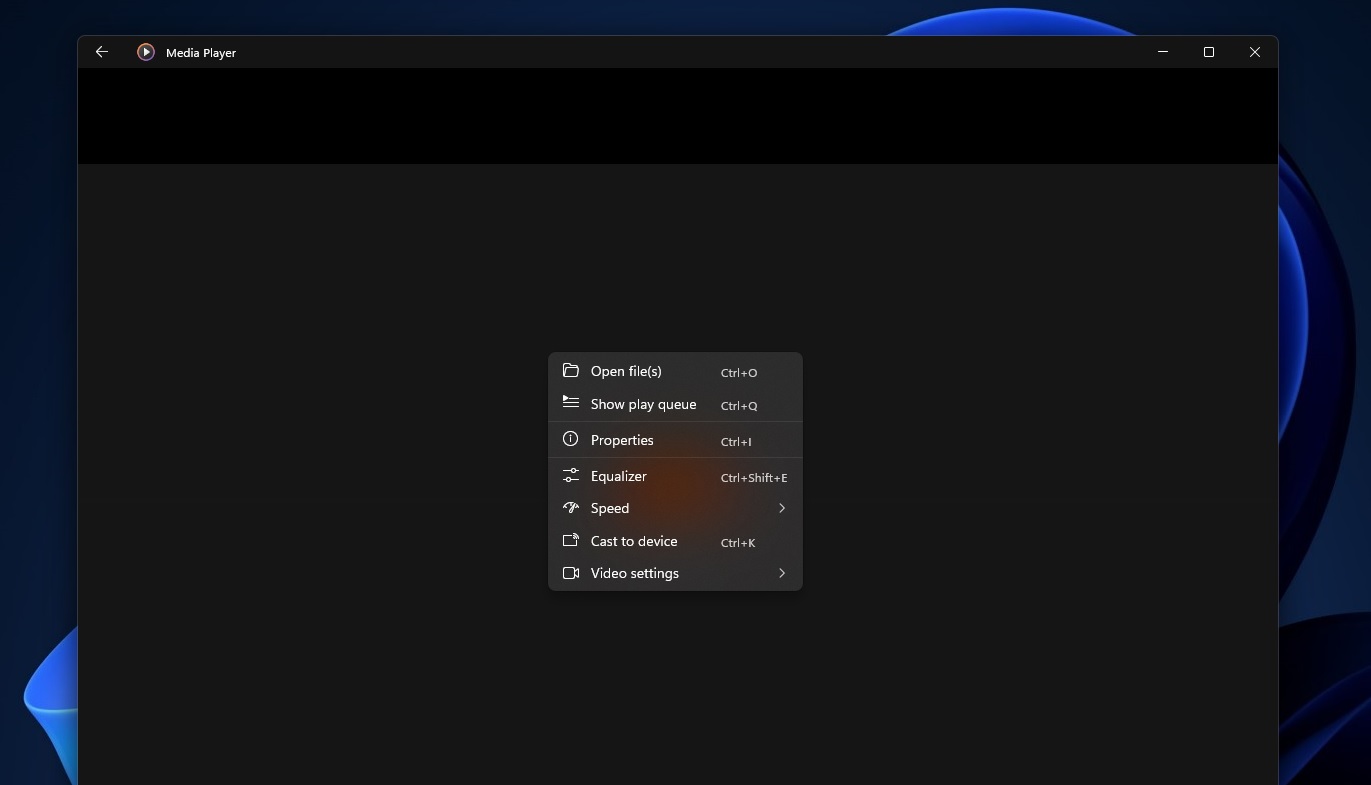 A right-click will apparently open a context menu where you can view new files without navigating to another page. It also makes it possible to access the album page as well as the artist page.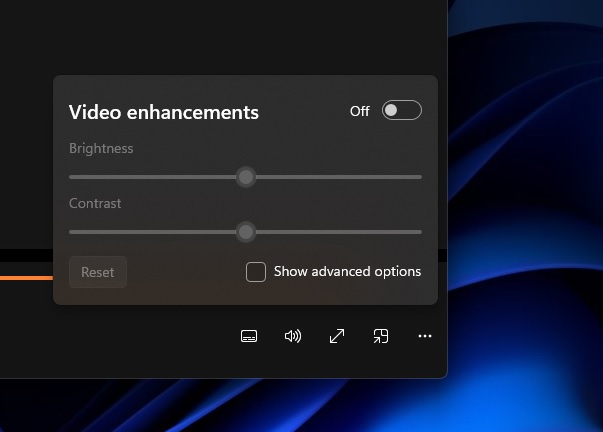 A new option "video enhancements" lets you adjust the brightness and contrast of your video.
Microsoft says it also worked on improving the performance of Media Player, especially for devices with very large music libraries.
In addition to Media Player improvements, Microsoft has also started testing a new Outlook client for Windows 11.