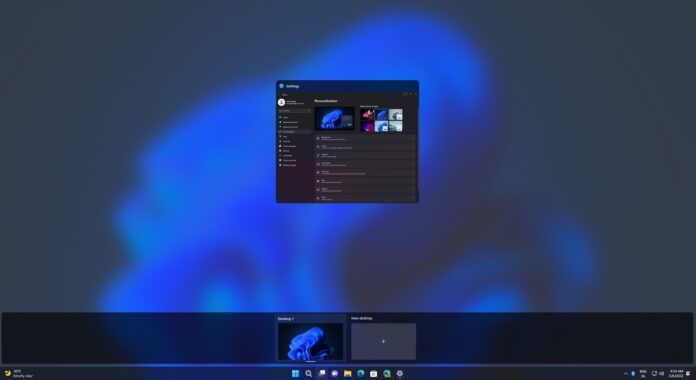 Windows as a service is constantly developing and evolving, with new features regularly being tested in the preview builds. A Windows 11 preview build recently disabled one of the key taskbar features (drag & drop in flyouts) and a new update is in the process of rolling out to users that undoes the change. So, what is going on?
A few weeks ago, Microsoft made a change to the taskbar that made it difficult to reorder icons within the system tray flyout ("Show hidden icons"). In a Feedback Hub, a Microsoft post confirmed that the taskbar's drag and drop ability was removed to optimize the taskbar for tablets.
"With the updates we made for the new tablet-optimized taskbar in Build 22563, we're no longer supporting dragging icons in the system tray or between the system tray and the show hidden icons flyout," a Microsoft official noted in the Feedback Hub.
Officials later clarified that the change was indeed made for the tablet-optimized taskbar in Windows 11, but it also affects the desktop UX since the OS currently doesn't come with a dedicated tablet mode.
Undoubtedly, Windows 11's tablet-friendly taskbar change isn't really that great on a desktop computer and made it harder to use certain capabilities in the operating system.
This move was heavily criticized by users and Microsoft is now backtracking on changes it made to the taskbar.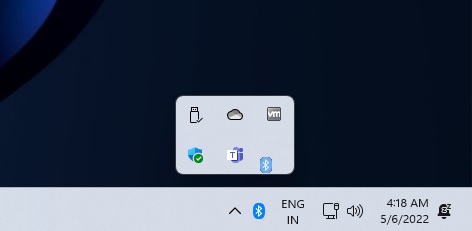 Starting with Windows 11 Build 22616, the taskbar's system tray will now function the same way it did with the original release of the operating system. This means the company has finally restored the ability to drag icons in the system tray or between the system tray and the show hidden icons flyout.
As you can see in the above screenshot, it is now possible to drag and drop icons between the system tray and taskbar.
Additionally, Microsoft has also rolled back the tablet UI improvements it made to the taskbar, citing feedback as the reason. The tablet UI for the taskbar was automatically enabled on 2-in-1s and promised better support for touch users, but it's currently not ready for regular use.
Microsoft official has confirmed the new changes are intentional and unwanted system tray change won't be shipping with Windows 11 22H2 in the fall.
Microsoft says it's listening to feedback
There may be very good reasons why people don't want to install Windows 11, and one of those is unwanted changes or limitations.
Microsoft is still hell-bent on attempting to optimize the desktop interface for tablets, somewhat surprising given the failure of Windows 8. The good news is the company is listening to the feedback and it won't be making things harder for desktop users, one positive example is the comeback of drag and drop within the system tray.
Additionally, Microsoft has also restored system-wide drag and drop for the taskbar, a feature which was missing in the original release.