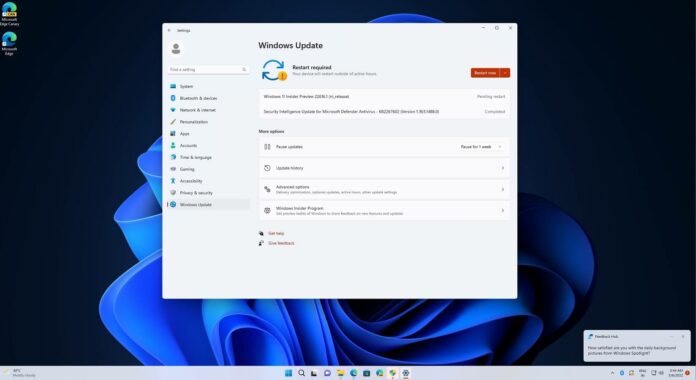 Windows 11 Build 22616 is now rolling out to Dev and Beta channel users with one new feature and a bunch of improvements. This preview update includes a new Controller Bar for Windows 11, but we don't know whether the experimental feature will be included in version 22H2.
Like the rest of the updates, today's preview release is titled "Windows 11 Insider Preview 22616 (NI_RELEASE)" and it comes with a long list of improvements. While it includes support for a new Game Bar experience, there are no major changes in this release as version 22H2 is about to hit the RTM status in a few weeks.
Starting with Build 22616, you can try out an early preview of an experimental feature called 'Controller Bar'. This new addition is apparently part of the existing Game Bar and it provides friendly access to the controller when you play games. You can get started with Controller Bar by pressing the Xbox button on your controller.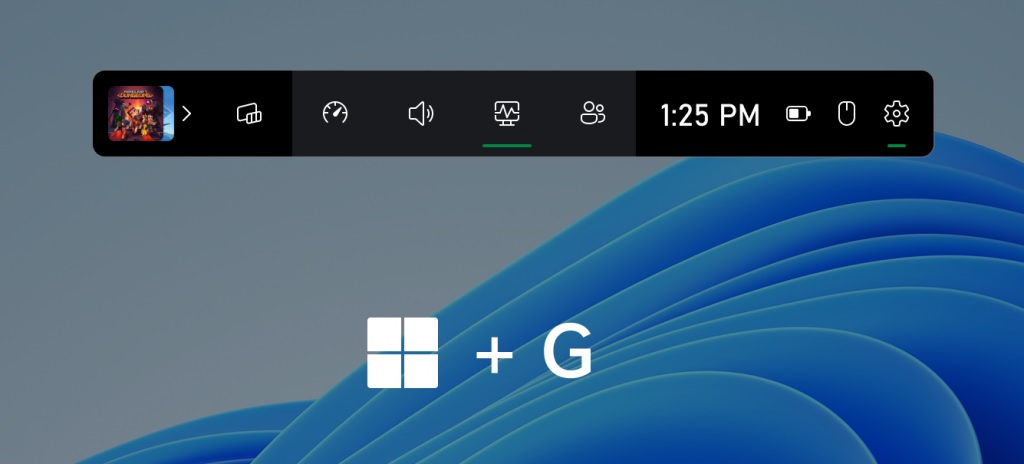 It also opens automatically when your device is connected to a controller and running the latest preview builds. Thanks to the new Controller Bar, your favourite and installed game launchers can be launched with just a button.
Here's a list of features offered via Controller Bar in Windows 11 Build 22616:
The Xbox button opens the Xbox Game Bar and all of the gaming widgets you are used to.
The button takes you directly to the Game Bar and widgets when you are playing a game
At the moment, Controller Bar's recent games section features up to three game titles.
To use Controller Bar in Build 22616, follow these steps:
Download the Xbox Insider Hub from the Store.
Open the Xbox Insider Hub.
Sign-in to your Microsoft Account.
Head to the "Previews" section and sign up for the Windows Gaming preview.
Update Xbox Game Bar to version 5.722.5022.0 or higher from Store.
Reboot your PC.
Windows 11 Build 22616 improvements and fixes
Like the previous updates, today's release also doesn't come with a built watermark at the lower right-hand corner of the desktop. While the watermark is no longer present, Microsoft says this doesn't mean that the next feature update is done.
However, according to sources familiar with the tech giant's plans, Windows 11 22H2 will hit RTM status by the end of May or early June.
In terms of fixes, Build 22616 addressed a critical bug where the "Show hidden icons" flyout won't work. In addition to this fix, Microsoft has also enabled support for the ability to rearrange icons in the system tray due to feedback from testers.
Microsoft is still planning to bring these changes back in a future release, but they won't be included in version 22H2. As we've noted previously, some changes that appear in the Dev or Beta Channels may not always ship.
Starting with Build 22616, it is no longer possible to set up Windows 11 Pro without connecting to the internet and a Microsoft account.
Here's a list of various fixes and improvements:
Microsoft fixed an issue that affected the performance of explorer, resulting in a bug check.
Microsoft fixed an issue leading to app crashes.
Microsoft fixed an issue where the widgets board will open and then immediately close.
Microsoft fixed an issue where users cannot swipe functionality to reliably invoke.
Microsoft fixed an issue that causes rendering issues in Windows Sandbox whereby texts appear as black boxes in certain cases.
How to install Windows 11 Build 22616
To install Windows 11 Build 22616, follow these steps:
Signup for Windows Insiders Program.
Open the Settings page.
Switch to Dev or Beta Channel, and make sure you're already running Windows 11

Click on "Check for updates" and select "Download & Install".
Click on "Restart now".