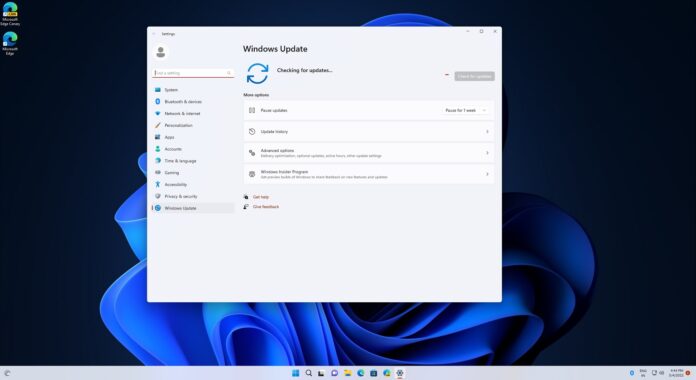 Microsoft just fixed the Safe mode issues in Windows 11, but the operating system has apparently hit further problems with the latest cumulative updates. KB5012643, which is an optional update with tons of fixes, is crashing apps that use certain components of the .NET 3.5 framework.
If you've been using Microsoft's desktop OS for a long time, you've probably noticed .NET Framework. The .NET Framework might appear in Windows Update or during the installation process of certain apps. Many apps rely on .NET Framework to function properly as it includes a collection of code that devs can call when creating their apps.
Simply put, you just need .NET Framework for certain apps to work. Unfortunately, a cumulative update apparently broke the .NET Framework integration in the operating system and some apps are now crashing. This is happening to those who have installed the KB5012643 for Windows 11 version 21H2.
Previously, some users encountered Safe mode and installation issues as well as Blue Screen of Death when installing this particular optional update. As Feedback Hub posts highlight, there are reports online documenting various issues in Windows 11's latest update, including a bug where certain .NET 3.5 Framework apps crash.
"We run an SQL-application (client and server on the same system) on Windows 11. That was running smoothly on Windows 7 and Windows 10. After installing Windows 11 update KB5012643, applications won't start anymore. Apps do run again with no problems after uninstalling the update", one of the affected users noted in the Feedback Hub.
Thankfully, this glitch does not affect all .NET 3.5 Framework-based apps. In a new update to a support document originally published on April 25, Microsoft noted that apps using certain components like Windows Communication Foundation (WCF) and Windows Workflow (WWF) are affected.
We don't have a list of affected apps, but if you've been struggling to launch apps on Windows 11, now you know why.
Microsoft wants users to uninstall the update
So if you're encountering app crashes on Windows 11, as the user in Feedback Hub described and later confirmed by Microsoft, it might be worth uninstalling the patch to see if that makes any difference.
In the updated document, Microsoft's first workaround recommends removing the update manually. To uninstall the update, follow these steps:
Click on Start button and search Windows Update Settings.
Windows Update settings window, select View Update History.
Select Uninstall Update.
Find KB5012643 in the list.
Select the patch and click on Uninstall.
Otherwise, the only other solution is to try your luck by re-enabling .NET Framework 3.5 and the Windows Communication Foundation on the Windows Features Settings page. You can also run the following commands to perform this action via terminal:
dism /online /enable-feature /featurename:netfx3 /all
dism /online /enable-feature /featurename:WCF-HTTP-Activation
dism /online /enable-feature /featurename:WCF-NonHTTP-Activation
With these optional updates, there's always a chance that you will run into undocumented issues and that's why we don't recommend optional cumulative or driver updates.
In addition to these issues, users are also reporting other problems, including issues with Start, taskbar, USB and more.