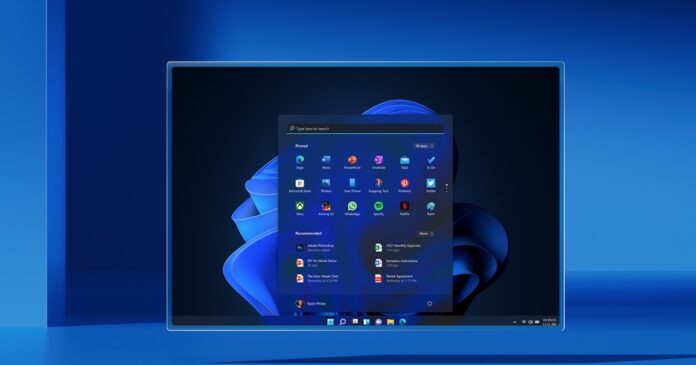 Safe mode is apparently the most preferred tool for troubleshooting potential hardware and driver issues, but a Windows 11 cumulative update accidentally made the feature unusable and Microsoft has finally acknowledged the reports doing rounds on the social media as well as the Feedback Hub.
For those unaware, Windows Safe Mode disables a number of drivers and files, and it is essentially a cracked down version of Windows to help you easily troubleshoot the OS. Safe mode still comes with a functional File Explorer, Start Menu and taskbar.
However, Windows 11 KB5012643 (an optional update with noteworthy improvements and fixes) broke Safe mode and introduced a bug that causes the screen to flicker when you boot into the Safe mode, thus making it unstable. As per reports, Windows 11 Safe mode flickered when users opened File Explorer, Start Menu, Taskbar, and other screens.
The issue was spotted immediately after the release of the cumulative update and users flagged it in the Feedback Hub. Users on Twitter also noted the issue and Microsoft is now rolling out an emergency update to fix the broken Safe mode.
If you're affected, you will also see a log on the Windows Event Log. The error "The shell stopped unexpectedly and explorer.exe was restarted" will appear within the "Winlogon" section.
In a support document, Microsoft says the Safe mode doesn't work when it is started using the "Safe Mode without Networking" option. Although the company has released an emergency server-side update, if Safe Mode still doesn't work, you should try launching it with Networking enabled.
In theory, it could take up to 24 hours to revert the fault code and propagate the fix automatically to consumer devices. If Windows Update is managed using the enterprise-friendly Group Policy editor, you can configure the following special policies:
Open Group Policy Editor > Local Computer Policy or the Domain policy.
Go to Administrative Templates and locate KIR Group Policy, and then select the version of Windows you want to use it.
Set it to "Disabled".
Restart the affected device.
Microsoft's screenshot tool crashes on Windows 10
In addition to Windows 11, Microsoft has also confirmed an issue in Windows 10.
Earlier this month, Microsoft quietly updated its support documents to acknowledge a critical bug whereby the screenshot tool 'Snip & Sketch' won't launch on Windows 10.
Microsoft says it has received reports stating that the Snip & Sketch app might fail to capture a screenshot. In fact, it won't even open when using the keyboard shortcut (Windows key+shift+S).
Microsoft is investigating the reports and more details will be provided in the future, but the company isn't aware of any workaround at the moment.