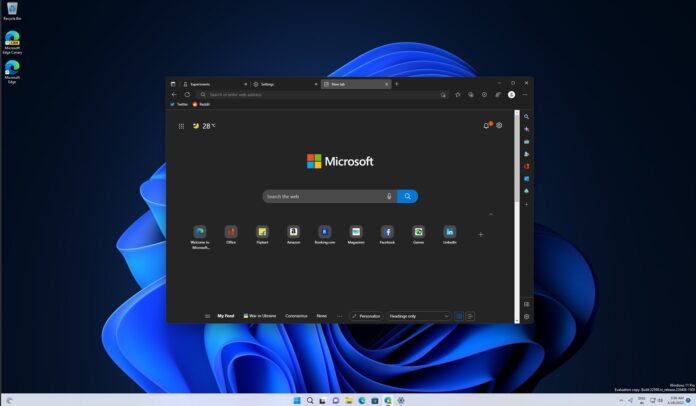 Windows 11 is now widely available for supported hardware, but the operating system is far from complete. In addition to missing features, another problem with Windows 11 refresh is that not all apps have been updated with a new look. However, Microsoft has been trying to give some of its most-used apps more of a refresh.
Chromium-based Microsoft Edge has already received a Windows 11-friendly makeover, but more improvements are coming. Microsoft is now working on rounded corners for tabs in the Edge browser alongside the Mica effect for the tabs strip which will be enabled by default.
The most recent update for Edge Canary enables support for a new experimental feature that brings a new look to the tabs strip. As you can see in the below screenshot, Microsoft Edge's tab buttons are getting rounded corners, which matches the primary design of Windows 11.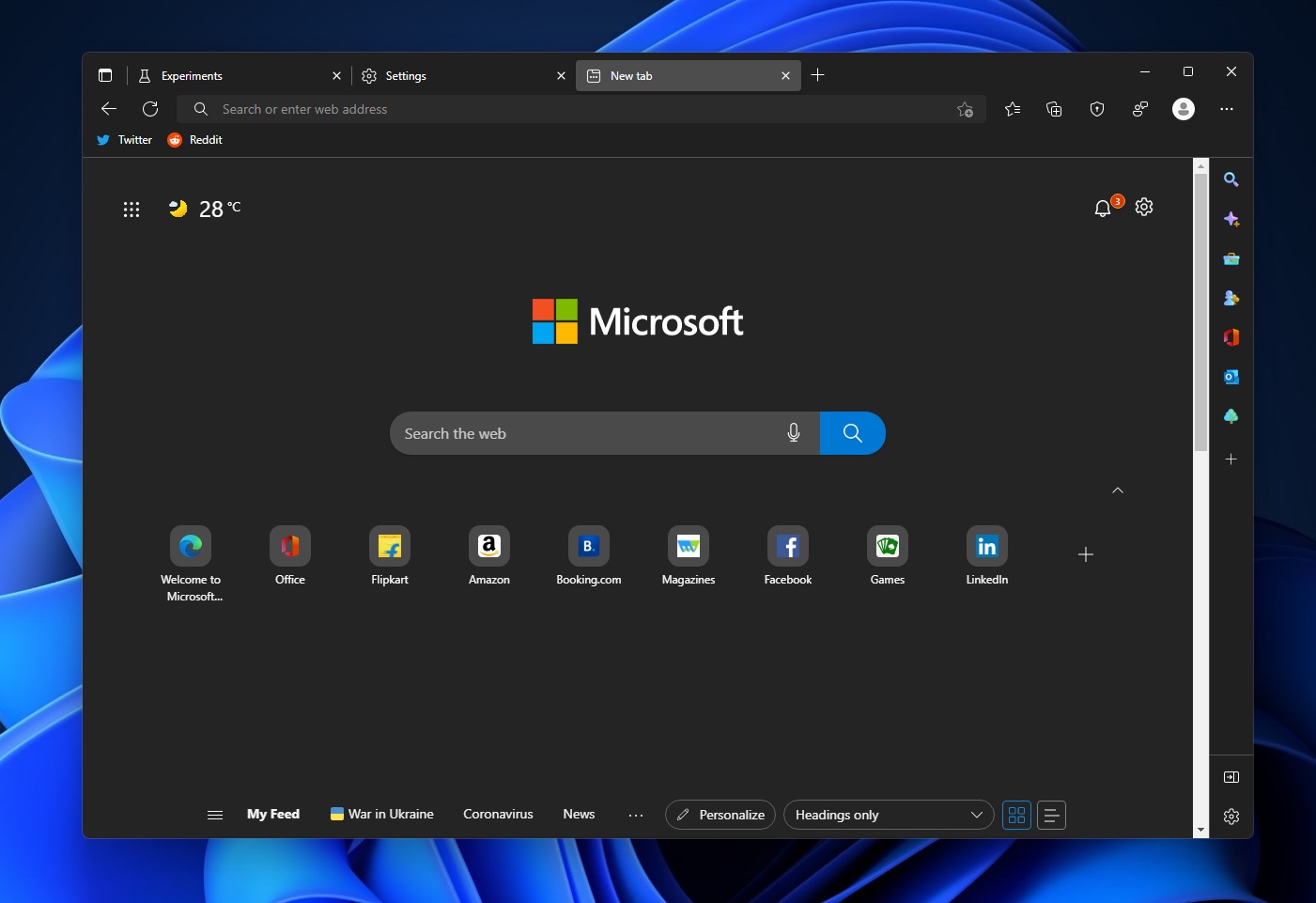 The new visual improvements are not enabled by default, so users need to enable them manually by turning on two options in Settings:
Show Windows 11 visual effects in the title bar and toolbar (Preview)
Use rounded corners for browser tabs (Preview)
The above two options are visible only when the experimental flag #edge-visual-rejuv-show-settings" is enabled. If the flag is disabled, head to edge://flags and turn it on, and relaunch the browser to see changes.
It is worth noting that the update is not yet live for everyone and the company is still working on both Mica and rounded tabs in Microsoft Edge. We should see the visual facelift in Microsoft Edge in the coming months, but the update will first head to Dev and Beta users.
What's more, the web browser is also getting new scrollbars and Edge will be looking even more modern thanks to WinUI-inspired scrollbars.
Microsoft Edge to get its own VPN, Workspaces and more
Design is not the only area getting better in the next release. As per new documentation, Microsoft is exploring support for a Cloudflare-powered VPN service for Chromium Edge in a bid to promote privacy and security and make the browser better than mainstream Chrome.
Additionally, Microsoft is also believed to be testing Workspaces in Chromium Edge. Similar to Chrome's tab groups, Workspaces is a new way to organize tabs and divide your personal or work activities by giving a custom name and colour to workspaces.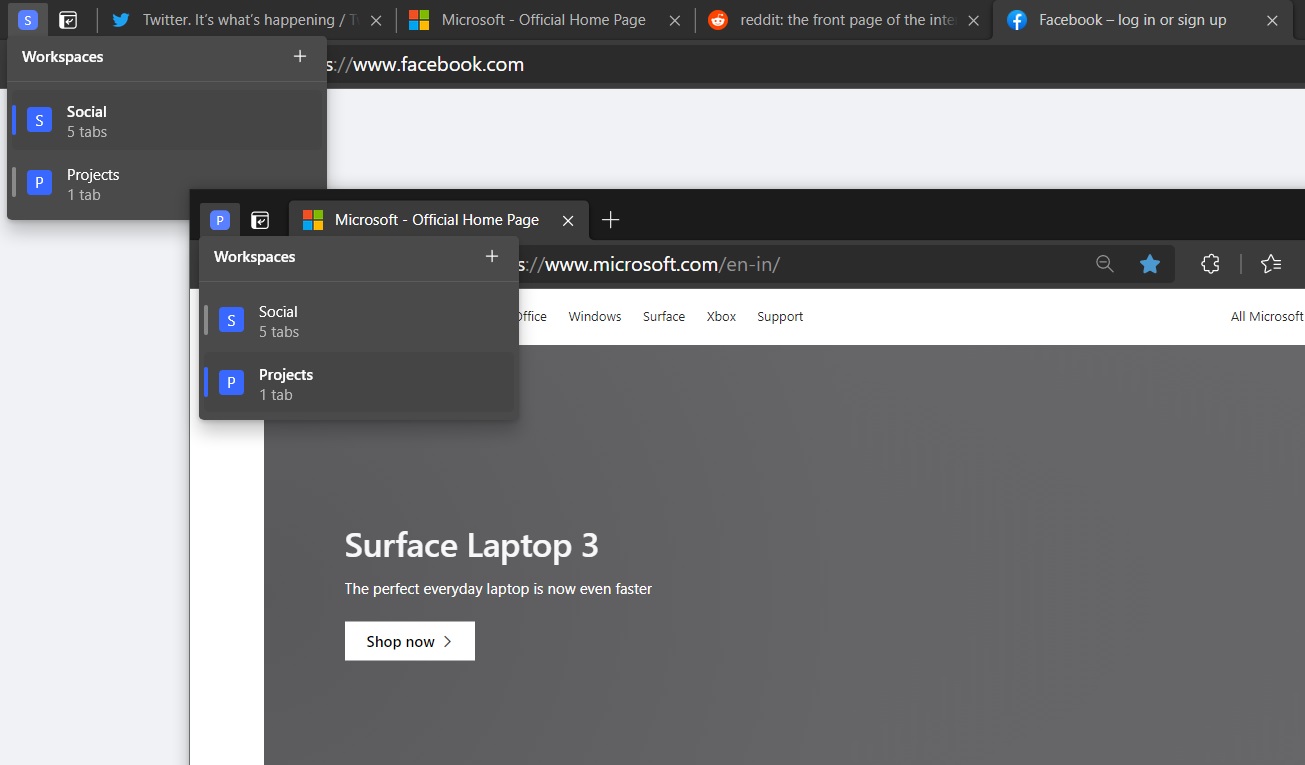 The feature was first tested last year and later it disappeared from Edge builds, but hints of the return of the Workspaces were recently spotted online. In Canary, there's a toggle to turn on or off the Workspace button, but the button itself is not available at the moment, suggesting that the feature is still under development.
However, this at least confirms that Microsoft is considering Workspaces for Edge and they might have future plans for the feature.