Windows 11 is looming on the horizon and it's set to begin rolling on October 5. Ahead of the scheduled rollout, Microsoft Edge 93 has been released with support for two experimental features: a new design for menus and modern scrollbars to match the Fluent style of Windows 11.
Microsoft Edge 93 comes with several improvements and a few new features. For example, Microsoft has enabled support for Chrome-like tab groups, which has been designed to help users find tabs effectively, so they can switch and manage tabs easily.
Edge 93 also includes support for "pick up where you left off" for the PDF documents. Likewise, you can easily watch videos in picture-in-picture mode using a new toolbar that will appear when you hover over a supported video. The toolbar simply lets you view that video in a PiP window.
The vertical tabs design has been updated with a new option in edge://settings/appearance to hide the browser's title bar. In addition to these improvements, Microsoft has also introduced support for new experimental features: Windows 11 Visual Updates and Overlay scrollbars
The first flag will turn on the Mica effect, which is a new Windows 11-exclusive design material that automatically applies the colour of the desktop background to the active window. The Mica effect applies to the title bar of the browser only, as you can see in the below screenshot.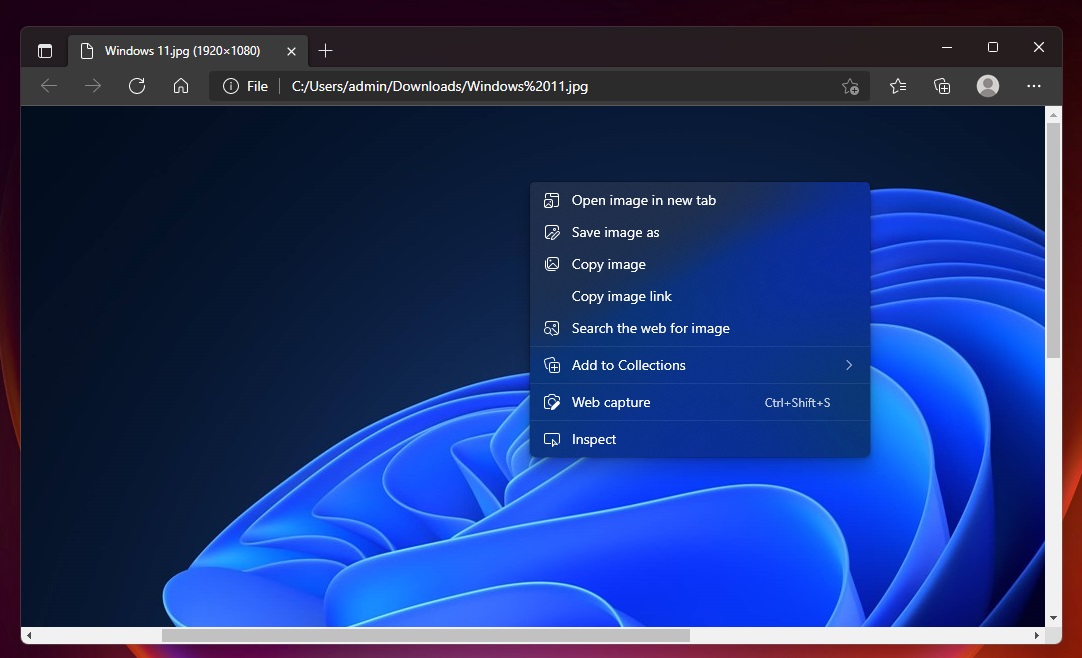 It also enables Fluent Design's acrylic effect (partial transparency) for the Edge menu and context menus. If you enable the flag on Windows 11, it will tweak the size of menu fonts so they appear a little larger. In addition to font changes, it also centers some buttons, including the minimize, maximize and close.
On the other hand, Overlay scrollbars is fully supported on both Windows 11 and Windows 10. The overlay scrollbars flag offer a slimmed-down design for the browser's default scrollbar and it also supports dark mode.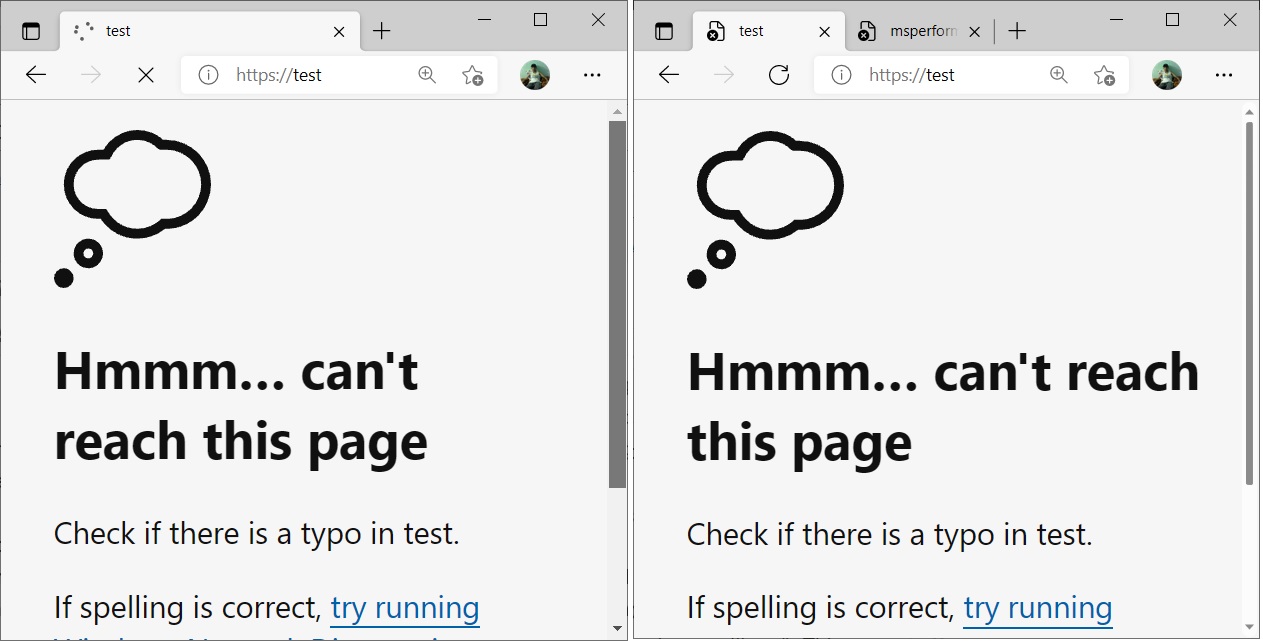 More importantly, the "overlay scrollbars" feature has been designed to match the look and feel of Windows 11 apps like Settings and Explorer.
In order to try these features, you'll need Edge 93 (stable) or newer. Once you've updated to the latest version, open the Edge flags menu and enable the Windows 11 visual updates flag.
To try the new scrollbars in Edge 93, open the properties tab of Edge and add the following code to the target field:
--enable-features=OverlayScrollbar,OverlayScrollbarWinStyle,OverlayScrollbarWinStyleAnimation
It's possible that Microsoft will introduce further visual updates to Edge in the coming months for Windows 11 users.