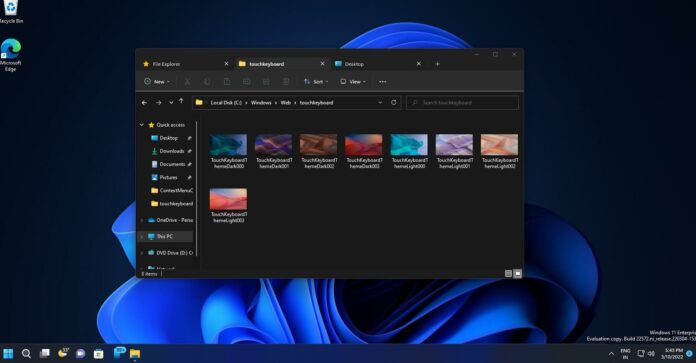 Today, Microsoft has released yet another servicing pipeline update (KB5014105) to test Windows Update channels ahead of the next major update's preview testing. Unlike the previous pipeline updates, it doesn't include the new File Explorer with tabs, a feature announced in early April.
An early version of File Explorer's tabs made its first public appearance in Windows 11 Build 22572, but the company removed the feature from newer builds, such as Build 22579 or the most recent one – Build 22593.
The feature was still included in the servicing pipeline updates for the preview builds, but after the release of KB5014105, it is no longer possible to enable tabs in preview builds running the servicing pipeline update. This has led to some speculation that tabs won't debut this year or won't be ready for Sun Valley 2, but that's not true.
Microsoft is still planning to add tabs to File Explorer in 2022 and the new feature will begin rolling out to consumers with Windows 11 version 22H2 (Sun Valley 2) or at some point after the release of the feature update.
Our hands on with tabbed File Explorer
The tabbed File Explorer was something the company had hoped to ship in 2018 with Windows 10 Sets, but the feature was cancelled and tabs were delayed.
Tabs are now set to return in File Explorer and Microsoft says it will allow the file manager to have multiple windows in one, similar to Microsoft Edge.
As you're probably aware, File Explorer has seen its biggest change in overall design with the introduction of Windows 11's new command bar design.
The new WinUI command bar interface replaced the Ribbon interface with a more simple toolbar layout and it also made it easier for Microsoft to develop new features like tabs without making significant changes to the legacy code.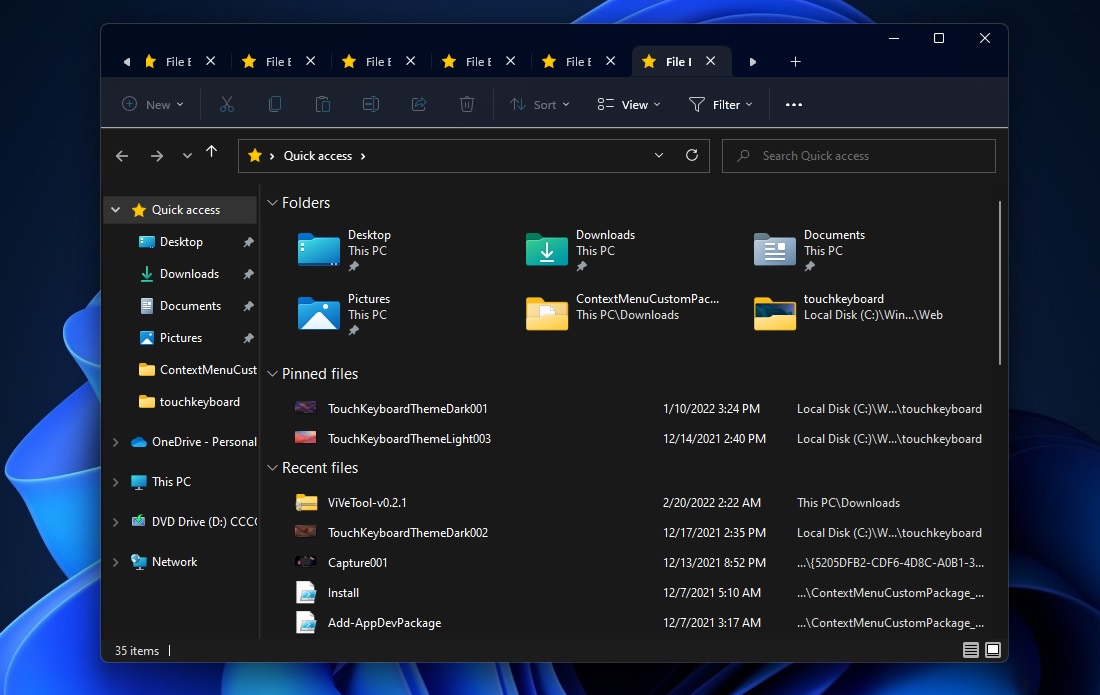 Tabs support would be helpful for anyone with multiple Windows File Explorer windows open at once. It can be a problem to manage multiple instances of the Explorer, which is why tabs support is one of the most requested features in the Feedback Hub.
As mentioned above, these tabs will be similar to Microsoft Edge or Chrome, so you can have dozens of tabs open at once and you can also move tabs into a separate Explorer window or instance. Tabs can be invoked via command bar, context menu, and keyboard shortcut.
It is not yet clear if users can disable the new tabs interface and switch back to the classic design.