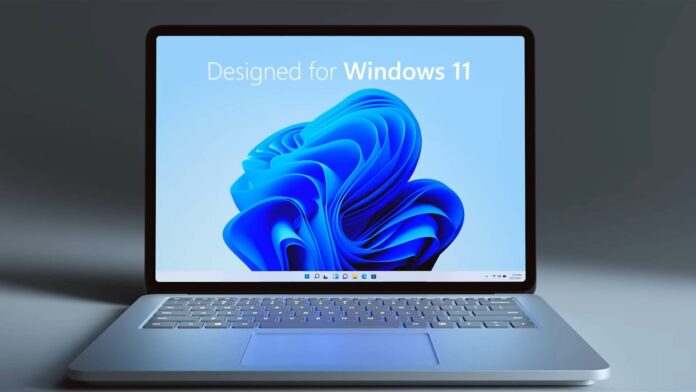 Upgrading a Windows 11 PC to the newly-released cumulative updates or preview builds isn't always as easy as you'd believe. The installation process is reportedly failing with error 0xc1900101 for some folks and the system automatically rolls back to the previous update/build without telling anything about the cause of the problem.
The most common error message experienced during the installation of some Windows 11 updates (mostly preview builds) is 0xc1900101. Although we have found reports pointing to other error messages when installing Windows 11 updates, this seems to be the most reported error on Feedback Hub.
Windows 11 error 0xc1900101-0x4001c doesn't provide any details on what's causing and a quick search on Bing won't reveal the reason. Some people believe the error is the result of compatibility issues between certain apps and Windows 11 or a bug in one of the updates released for the OS.
"We've the same problem here. All my physical machines updated ok, but on a virtual machine running either Hyper-V, VMWare, or VirtualBox, it almost gets to the end of the update, and then rolls back. Worse, on VMWare and VirtualBox, the virtual machine software crashes at the end of the update," one user noted in the Feedback Hub.
"Mine has the same problem. The first time I update the pc to the latest build it showed an error about my graphics driver so it rolled back I was suspecting that the windows update corrupted my graphic driver as after rolling back my graphics card was not working, it just works after I reinstall driver. I reinstall the update later and it was a success," another user added.
Microsoft confirms 0xc1900101 on Windows 11
Thankfully, Microsoft has confirmed that it's aware of the error message and it's actively monitoring the reports, but it cannot provide a workaround at the moment. That's because "0xc1900101 is a generic error displayed when an update fails" and the system attempts to roll back for some reason.
"Thanks for taking the time to report this – error code 0xc1900101 is a generic error displayed when an update fails and rolls back for some reason. This is an area we monitor closely and can have different root causes depending on which build you were attempting to upgrade to and your setup," Microsoft said.
"If you were attempting to update to a previous Insider build, please try the latest one, as it may address your issue".
Low disk space is also a common reason, so before installing the latest builds or preview builds, make sure that you have enough free storage on the drive.
If you've tried everything and nothing works, you can try these steps:
(Works on preview builds like Windows 11 Build 22593 only)
Open File Explorer and navigate to system drive.
Locate and open 'system32'.
Remove SecretFilterAP.dll from system32 as it is a  leftover from older builds.
Reboot and check for updates again.
It remains to be seen how smoothly the Windows 11 upgrade process would go later this year when Sun Valley 2 launches for everyone, including those running the OS on unsupported hardware.